The Oval has seen many historic cricketing moments in its time. It was here, in 1880, that England slumped to defeat in their first ever Test match against Australia. This led one national newspaper to jokingly proclaim that English cricket had died and that the Australian team would be returning home with its ashes – giving us 'The Ashes'.
The ground hosts five group games for this year's ICC Cricket World Cup. Here's what you can do in the area around The Oval.
What to do
Beefeater Gin Distillery
The Beefeater Distillery takes you on a journey through the history of gin
Beefeater is one of the few original dry gins still distilled in London – so there's arguably nowhere better to hear all about the city's gin-making legacy than its South London distillery. A visit here includes an interactive 'Home of Gin' experience that transports you back to the days of the 18th-century 'Gin Craze', when the alcoholic drink was being made without license across the capital. You'll get to see original Victorian pot stills and go inside the botanical room where the ingredients are stored. Then comes the thirst-quenching finale; a crisp and generous G&T that's well worth the walk from The Oval, which will take you all of eight minutes.
The Imperial War Museum
Fighter planes at the Imperial War Museum
At London's national war museum, there are six floors to explore – each with its own story to tell. Stand in the central hall and look up to see weapons, tanks and aircraft hanging from the ceiling. And down in the First World War Galleries, you'll find well-preserved collections and recreated versions of the trenches where battles were fought. The museum's other exhibitions cover WWII, as well as wars in the Falklands, Northern Ireland, Yugoslavia and Korea. For a profound insight, you can attend free talks given by people who have experienced conflict first-hand. Located a little over one kilometre away, The Oval played its own part in WWII, being used as a storage space during the London Blitz.
Where to eat
Mercato Metropolitano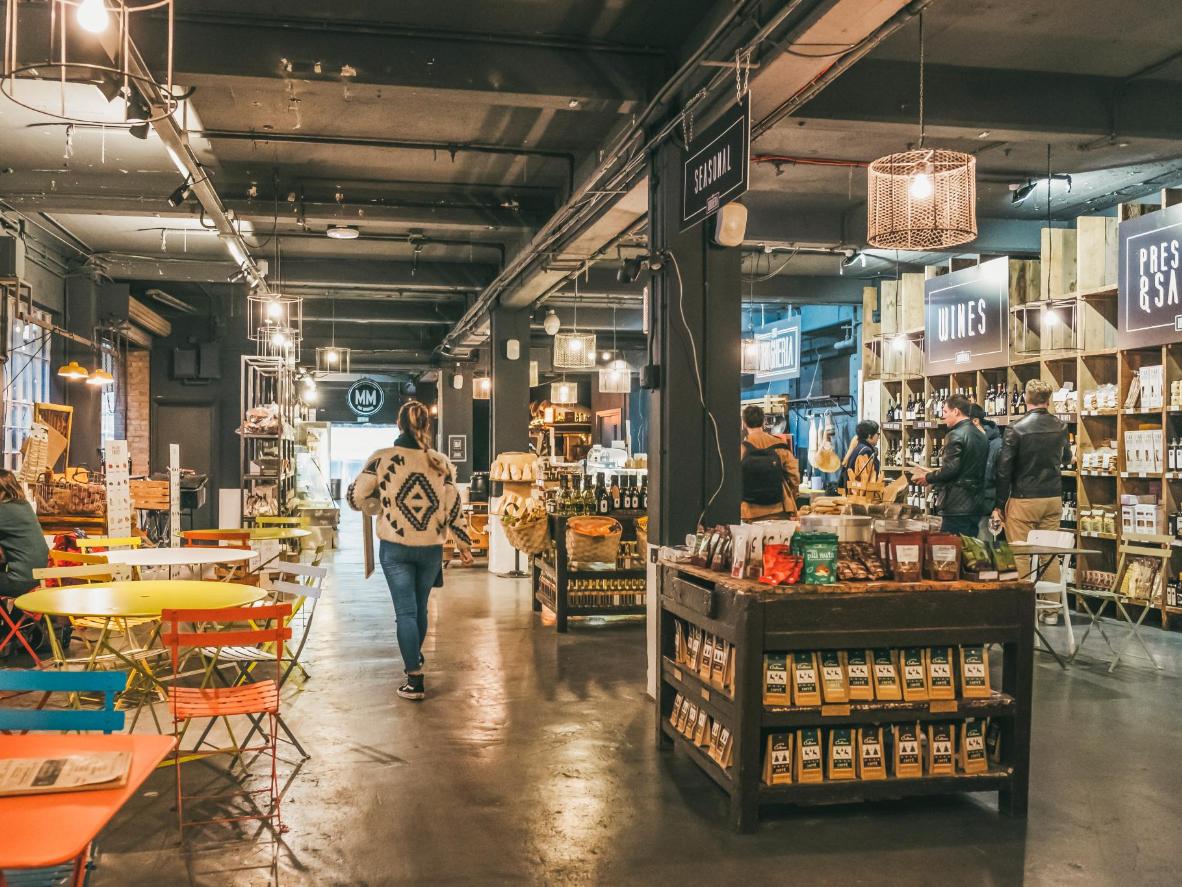 Mercato Metropolitano offers fine foods from all over the world
Entering Mercato Metropolitano for the first time is basically like stepping into a giant food fair – and the further in you go, the more you'll want to eat. As you might expect from the name, there's a lot of Italian food, from Neapolitan pizza and Sicilian arancini to fresh egg pasta and creamy gelato. But that's not even half of it. Think Turkish mezzes, gooey French cheese, Japanese sashimi and Mexican tacos – whatever you're craving, it's probably available. Wash it down with London gins, organic wines or Bavarian-style beers – either indoors or out in the courtyards. A 30-minute walk separates 'Mercato' from The Oval. If you can't wait that long to tuck in, it's also just a short hop on the bus or the tube's Northern Line.
Sugar Pot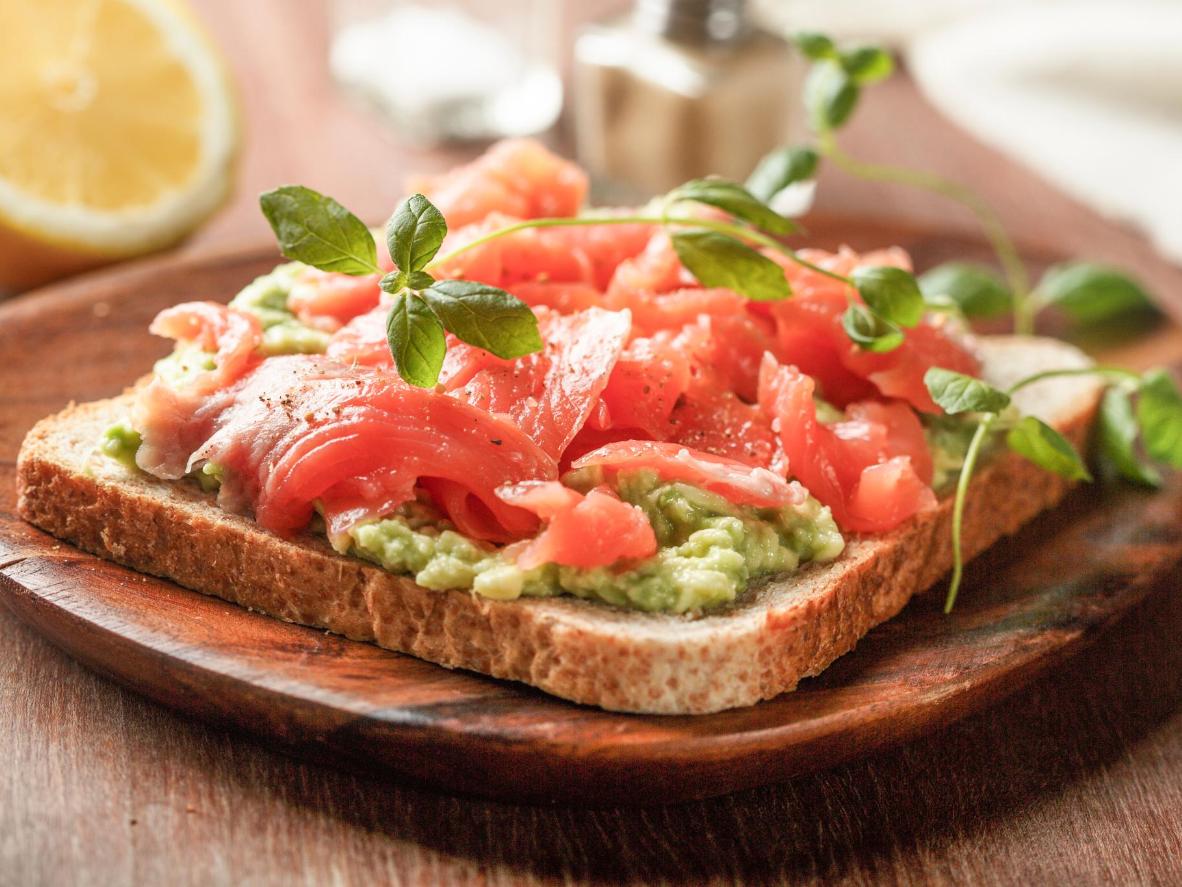 Sugar Pot's famous smashed avocado and salmon toast
Whether you're in need of an early breakfast or a mid-match brunch, Sugar Pot is the sort of place where food can easily make you forget about the cricket. Try their smoked salmon and smashed avocado on toast – it will knock you for six – or go for nutella-smothered rye toast topped with hazelnuts and blueberries for something sweet. The café is family-run and prides itself on sourcing all its fresh ingredients from local suppliers. And it's just a few steps from The Oval, meaning you'll spend less time walking and more time eating. But be quick if you go during a break in play, as there's limited seating.
Where to stay
Kennington B & B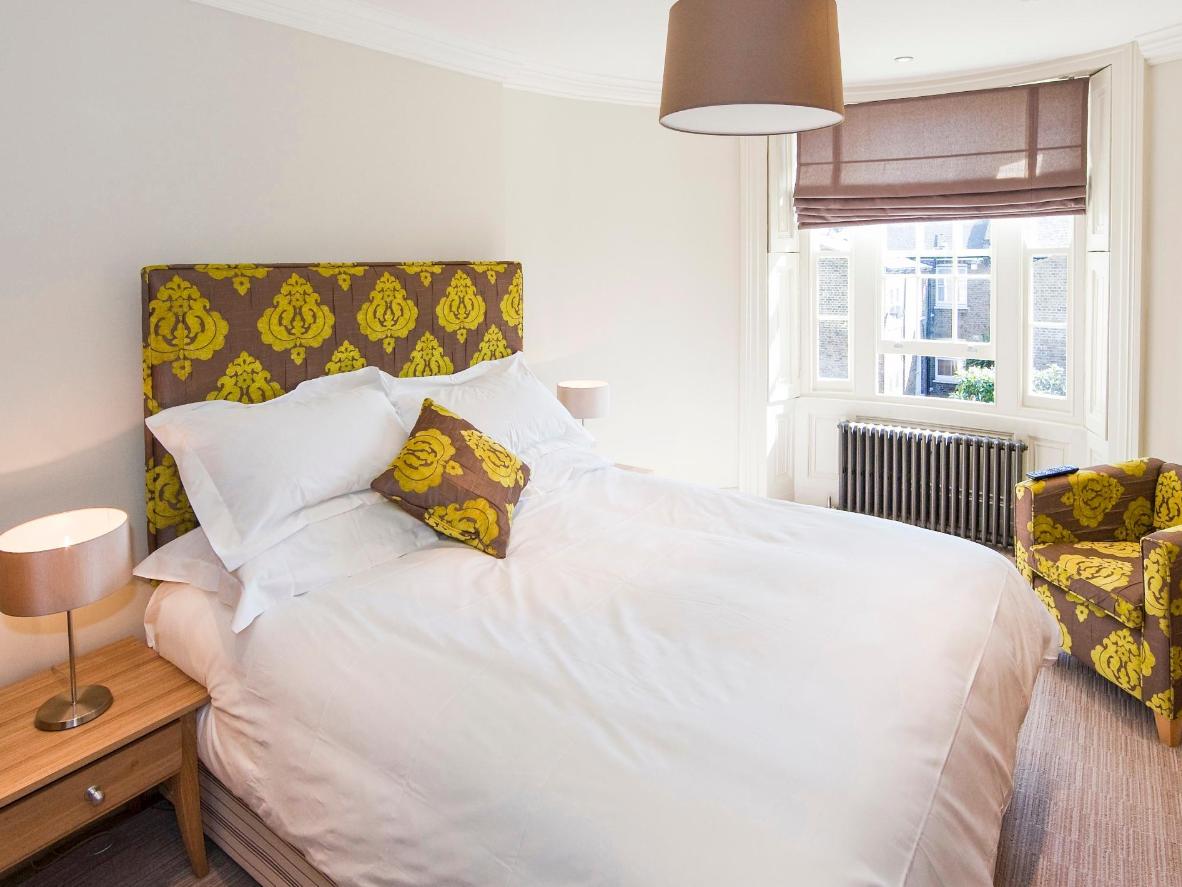 Kennington B & B's huge beds mean you'll wake up fully recharged
Rest assured that you'll arrive at the ground on time with a stay at this airy B&B that's just a 10-minute walk away. Each room or family-sized suite features huge, comfy beds with crisp white sheets – just what you'll want to come back to after a long afternoon – and a delicious continental breakfast is served every morning. Fill up on warm pastries, fruit salads, coffee and freshly squeezed orange juice to give you plenty of energy for the day ahead.
The Tommyfield Hotel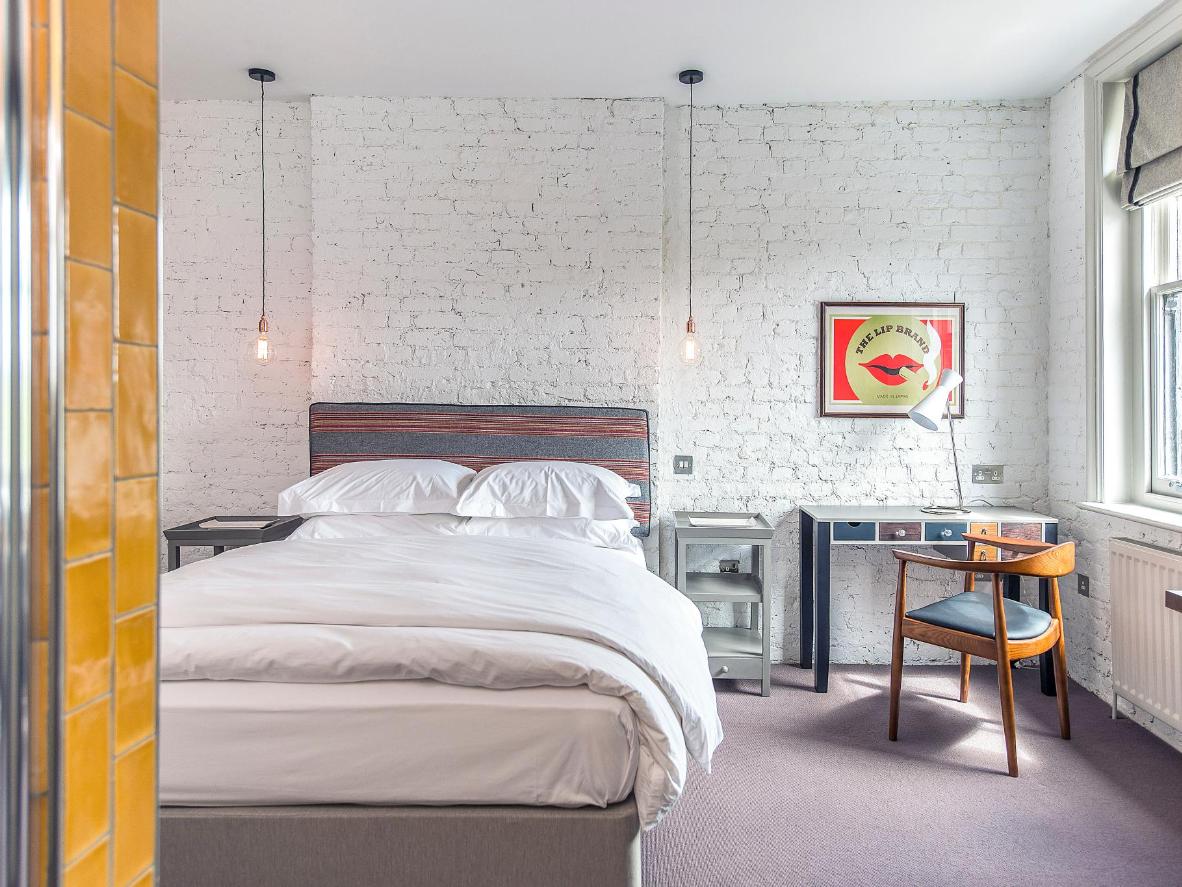 The Tommyfield Hotel's rooms feature urban loft-type design and Nespresso machines
At this hotel, you won't even need to leave your room for breakfast. Just grab some fresh fruit from your personal fridge and switch on your very own Nespresso machine. And if you're still hungry, head downstairs to benefit from a 50% discount at the on-site restaurant. Refreshments aside, rooms feature urban design – think exposed white brickwork and pops of colour on the walls – as well as an HD TV, so that you can rewatch the matchday highlights before dozing off at night.