A festival holiday with plenty of dancing in a crowd alongside friends, family or strangers is an unforgettable travel experience. From discovering new artists to making memories, it's the perfect way to live in the moment.
Featuring all the top things to do and see, as well as places to stay nearby – here are the 10 hottest music festivals across Asia.
We The Fest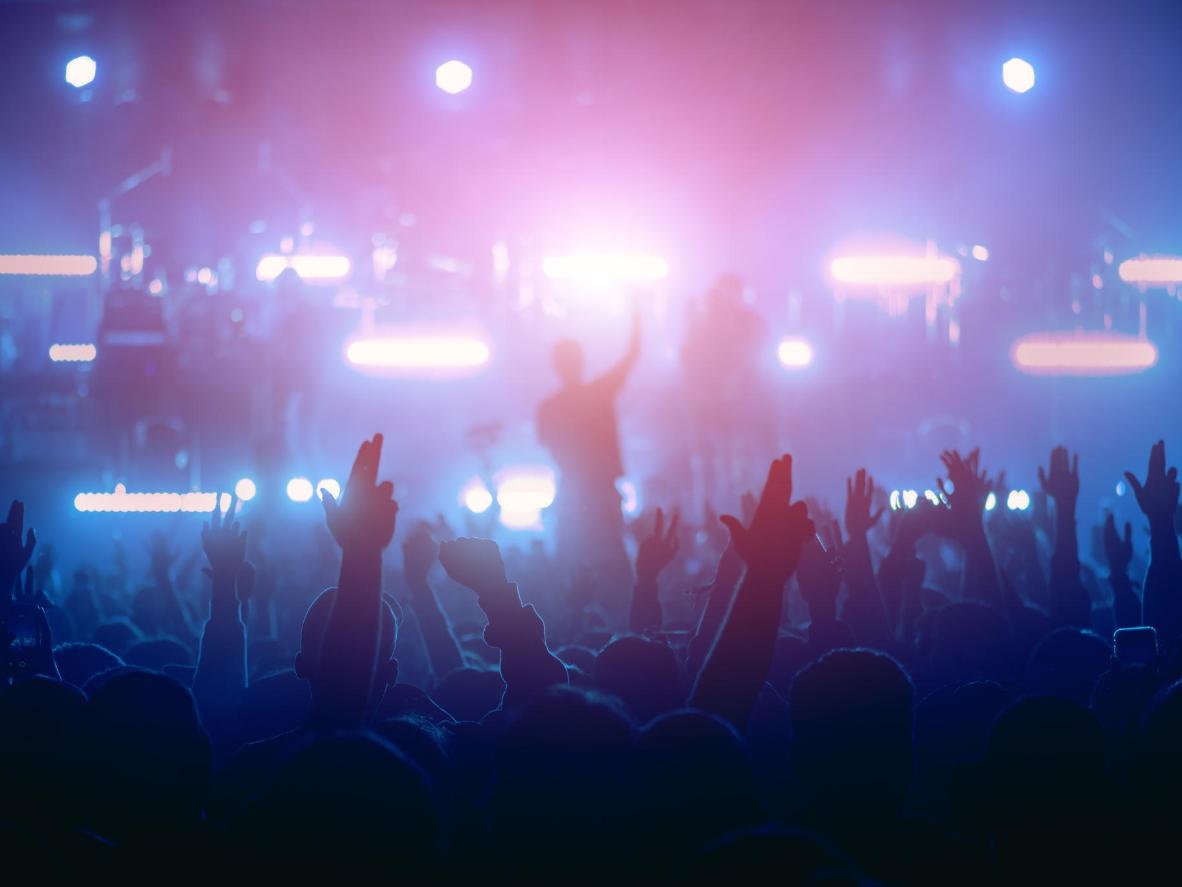 Thousands of fans come together to celebrate their love for music at We The Fest
2023 dates: 21 - 23 July
Where: Jakarta, Indonesia
Taking place in Jakarta at the end of July, We The Fest is a massive summer festival that's about so much more than the music. Even though the 2023 edition will host big names like The Strokes and Lewis Capaldi (with Lorde, SZA, Dua Lipa and K-Pop star Eric Nam as past acts), it's still a festival that's equally focused on art, fashion and food.
The venue is divided into several zones that celebrate the Indonesian capital's vibrant culture; visit the 'Eats & Beats' area for ramen from Tokyo Belly, dan-dan noodles and delicious local specialities. And check out the artistic offering with murals, exhibitions, a WTF Cinema Club, installations and free workshops. Recover with a stay at Ashley Tanah Abang in central Jakarta.
Good Vibes Festival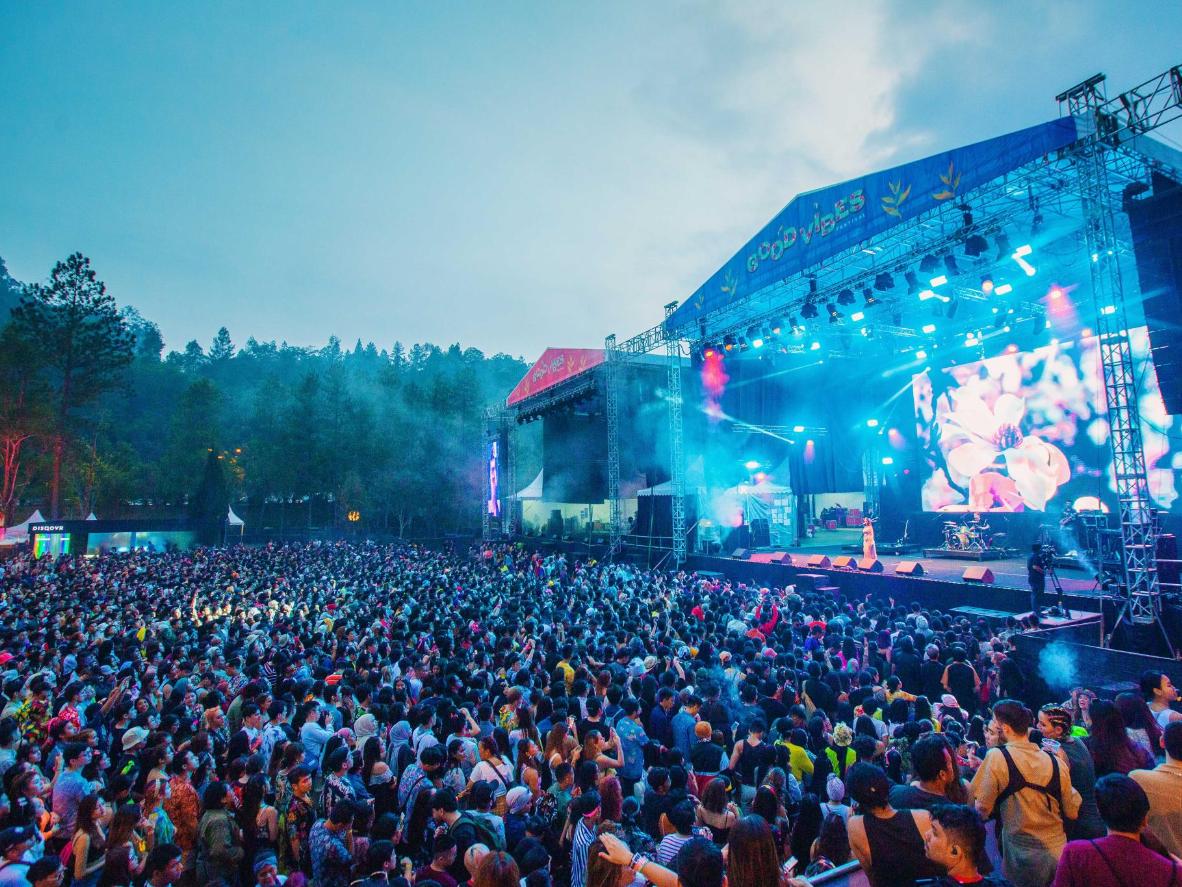 Gourmet food and world-acclaimed music acts at Good Vibes Festival. (Image credit: ©All Is Amazing)
2023 dates: 21 - 23 July
Where: Kuala Lumpur, Malaysia
Pulling out all the stops for its 10-year anniversary in 2023, Good Vibes Festival promises world-acclaimed artists and mesmerising sets. This eclectic festival held in Sepang International Circuit (right beside Kuala Lumpur International Airport) saw the Malaysian debut of London-based global music broadcasting platform, Boiler Room, in 2019. And this year will see headliners The Strokes and The 1975 take the stage.
Expect special zones dedicated to a range of entertainment; from a silent disco with music streamed to headphones from two live DJs, to local gourmet food vendors and a fashion section featuring local designers. Check into Sama Sama Hotel KLIA just right next to the festival.
Fuji Rock Festival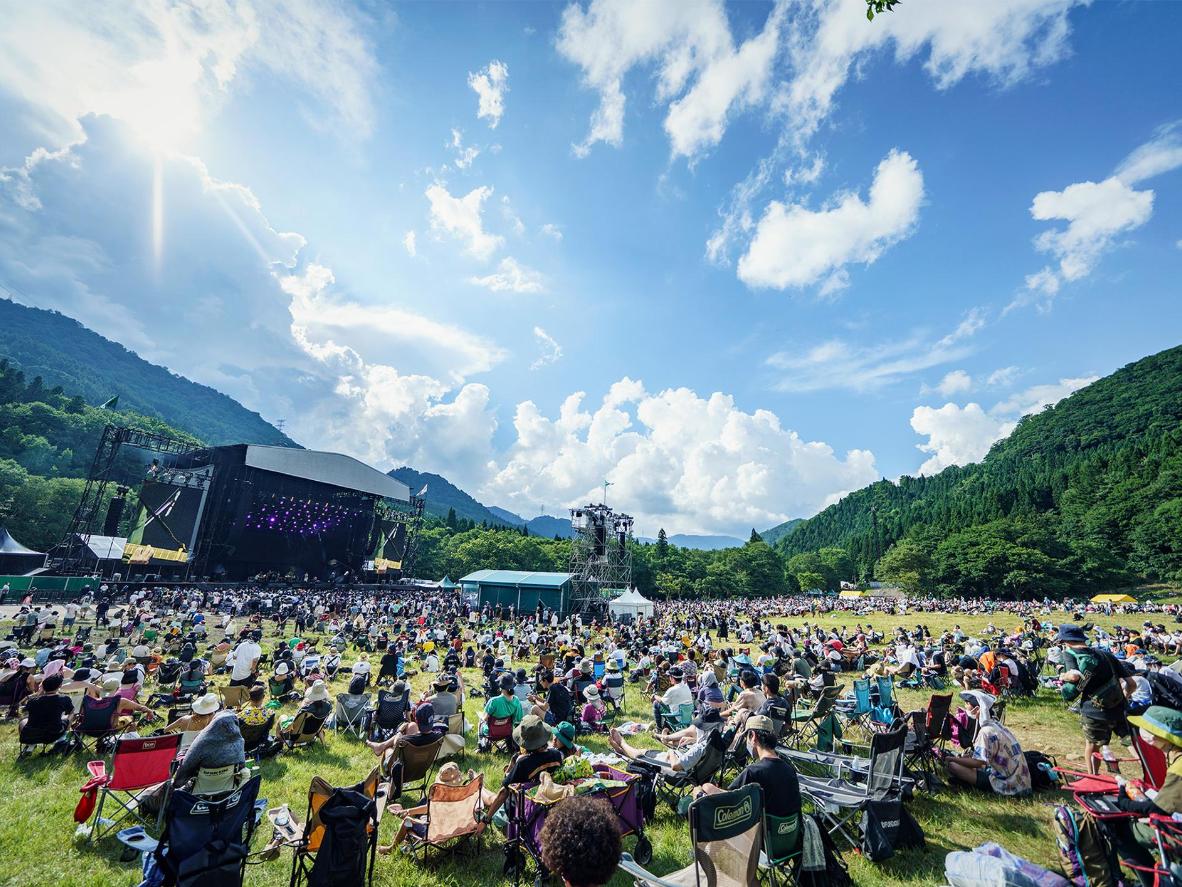 Festival-goers enjoy sets in verdant surroundings at Fuji Rock Festival. (Image credit: ©宇宙大使☆スター)
2023 dates: 28 – 30 July
Where: Naeba Ski Resort, Japan
Fuji Rock is the largest music festival in Japan, with attendance of around 150,000 in recent years. It is held in the Niigata Mountains just a few hours outside of Tokyo, at the base of Mt. Naeba (not Mt. Fuji as you might expect). Direct bus services between Shinjuku and the festival site are also available at a fee. This spectacular setting promises misty rolling hills and crystal clear rivers alongside a star-studded line-up. Oasis, Radiohead, LCD Soundsystem, Björk, Aphex Twin, and Gorillaz have all played at past events, while the likes of Yo La Tengo, Foo Fighters and Lizzo are scheduled for 2023.
The site is fairly large, so be prepared for a little hiking to the further-flung stages (and one that is a gondola ride away from the main festival area). But picturesque walks and an immersion in nature only adds to the ethereal atmosphere – after three days of camping on the hillside, you'll struggle to tear yourself away. Stay at the stylish THE KNOT TOKYO Shinjuku when in Tokyo.
Summer Sonic Festival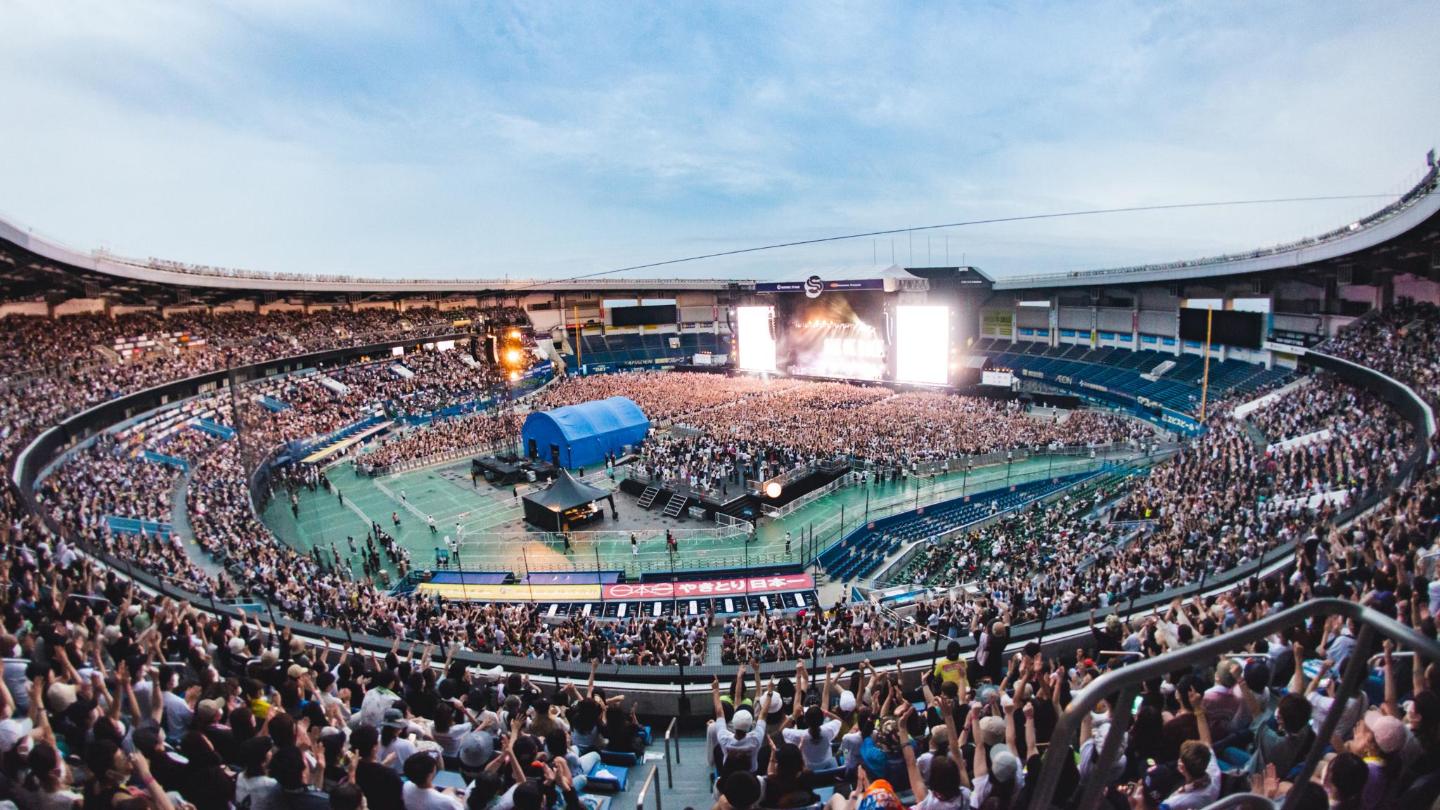 Music fans revel in electrifying performances at Summer Sonic Festival in Japan. (Image credit: ©SUMMER SONIC)
2023 dates: 19 – 20 August
Where: Osaka & Chiba, Japan
Summer Sonic is a two-day festival split between two places, with equally massive line-ups simultaneously wowing the crowds in Osaka and Chiba (just east of Tokyo). It's a mainstream yet mixed roster, with mega pop stars like Rihanna headlining in the past. While Blur, Kendrick Lamar and Liam Gallagher are all set to perform in 2023.
Beyond the music, festival-goers can enjoy live artist painting demonstrations, art exhibitions, massages, games, a cinema, and a silent disco. For those opting for the Osaka edition, Hotel Royal Classic Osaka is a great accommodation option.
Ultra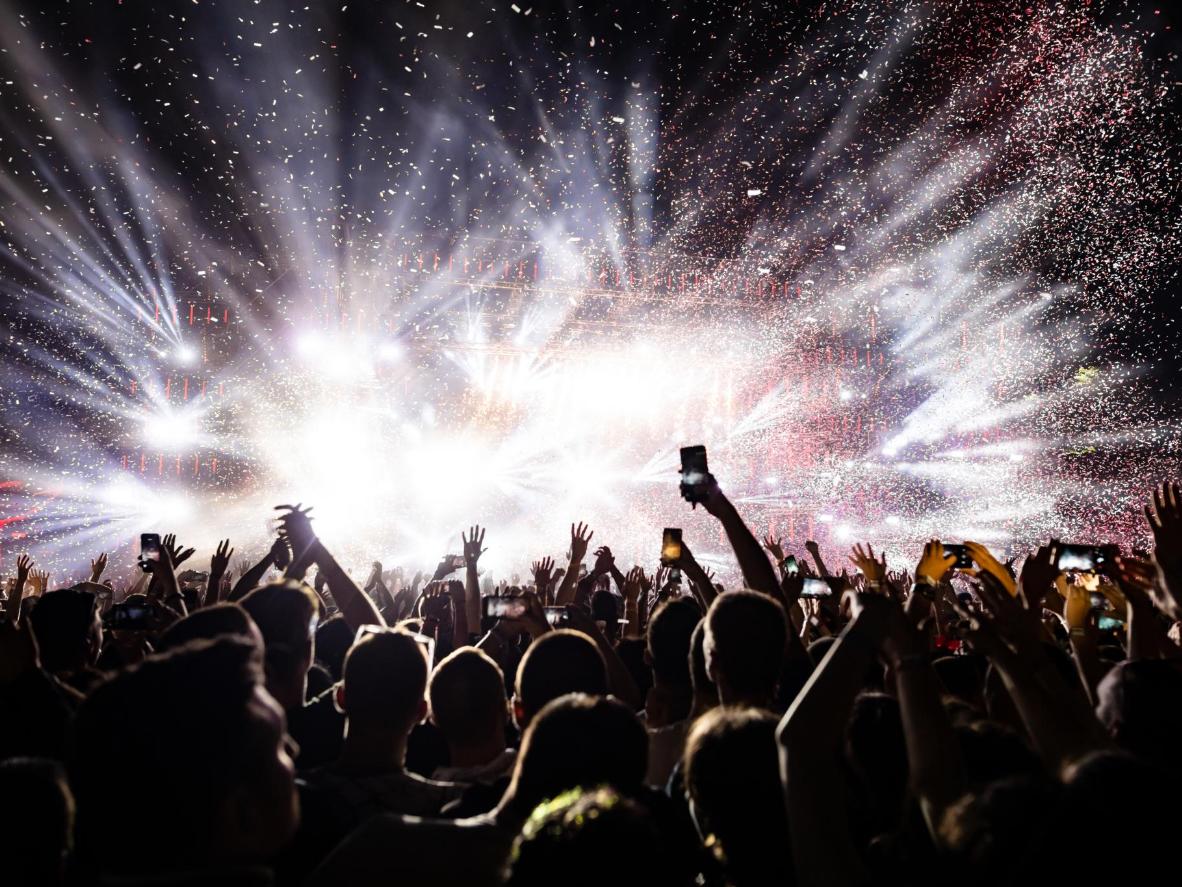 Breathtaking light shows mesmerise party-goers at Ultra Festival
2023 dates: various dates
Where: region-wide (Taipei, Shanghai, Bali, Singapore, Bangkok, Manila, Mumbai, Hong Kong, Seoul)
Since its inaugural edition in Miami in August 1999, Ultra has grown to hosting events all around the world. With various events now in cities like Shanghai, Singapore, Bangkok and Seoul, the festival's international audience has an even greater selection of world-class festivals to choose from than ever before.
It's revered as much for its electric atmosphere, production value, and theatrical firework and light displays, as it is for the music – and is bound to impress even the most seasoned ravers. If you happen to be attending Ultra Korea next year, a stay at Signiel Seoul will fast-track your festival recovery.
S2O Songkran Music Festival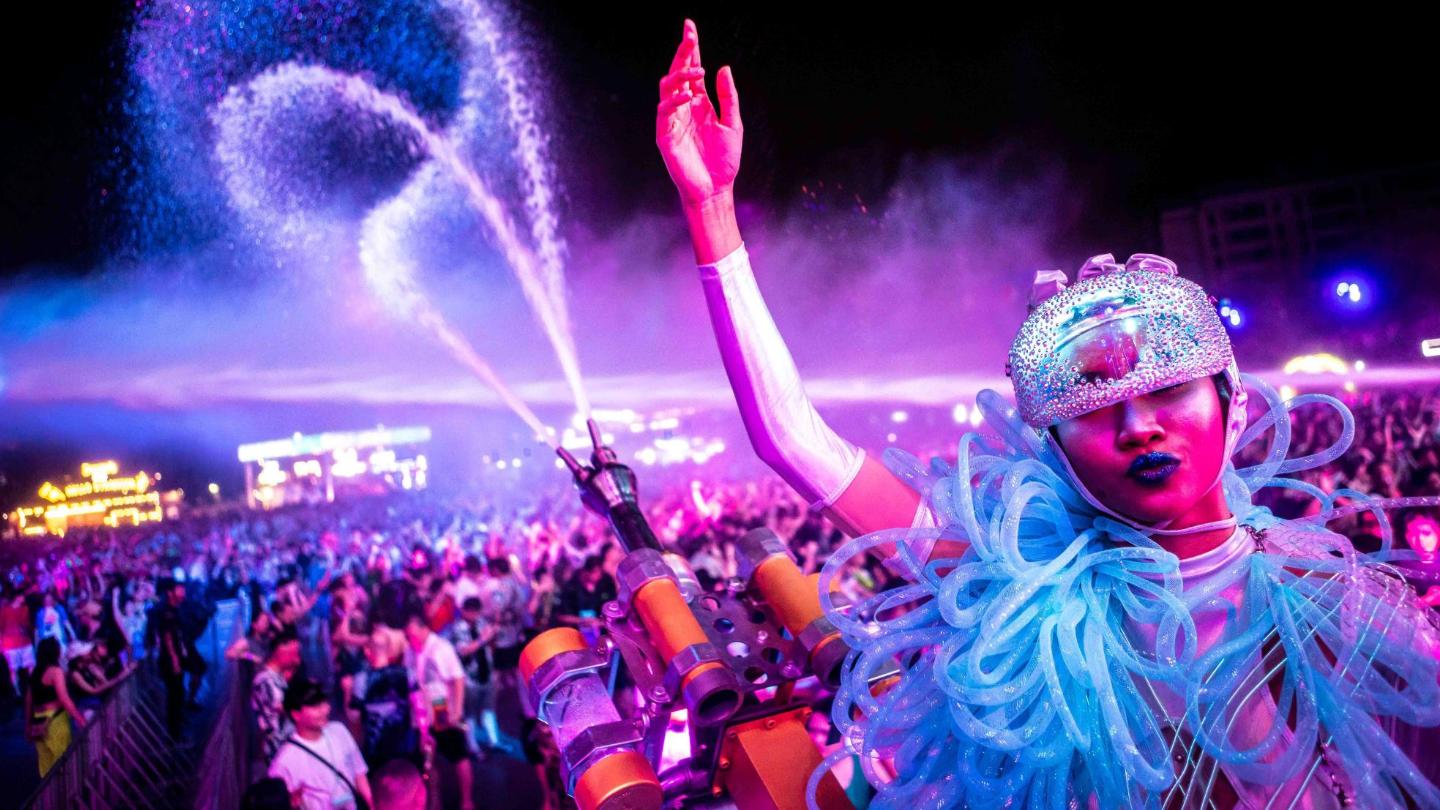 Cool off with playful water cannons as part of S2O Songkran Festival in Thailand. (Image credit: ©S2O Festival)
2023 dates: 13 – 15 April
Where: Bangkok, Thailand
The 3-day S2O Festival is held in mid-April to coincide with Thai New Year, aka Songkran. This annual nation-wide celebration sees the streets all over Thailand filled with people wielding water guns for one of the world's biggest water fights – and Bangkok is the place to be. After draining your super soaker's H2O ammo on Khao San Road, continue the party at the official music festival for an unforgettable experience.
Hosted at Live Park Rama 9 in Bangkok, this huge event features some of the biggest DJs and producers in electronic dance music, making it a great opportunity to see your favourite acts live in an incredible setting. Stay at Tamni, a beautifully designed hostel with private rooms that's like an oasis in the city.
Clockenflap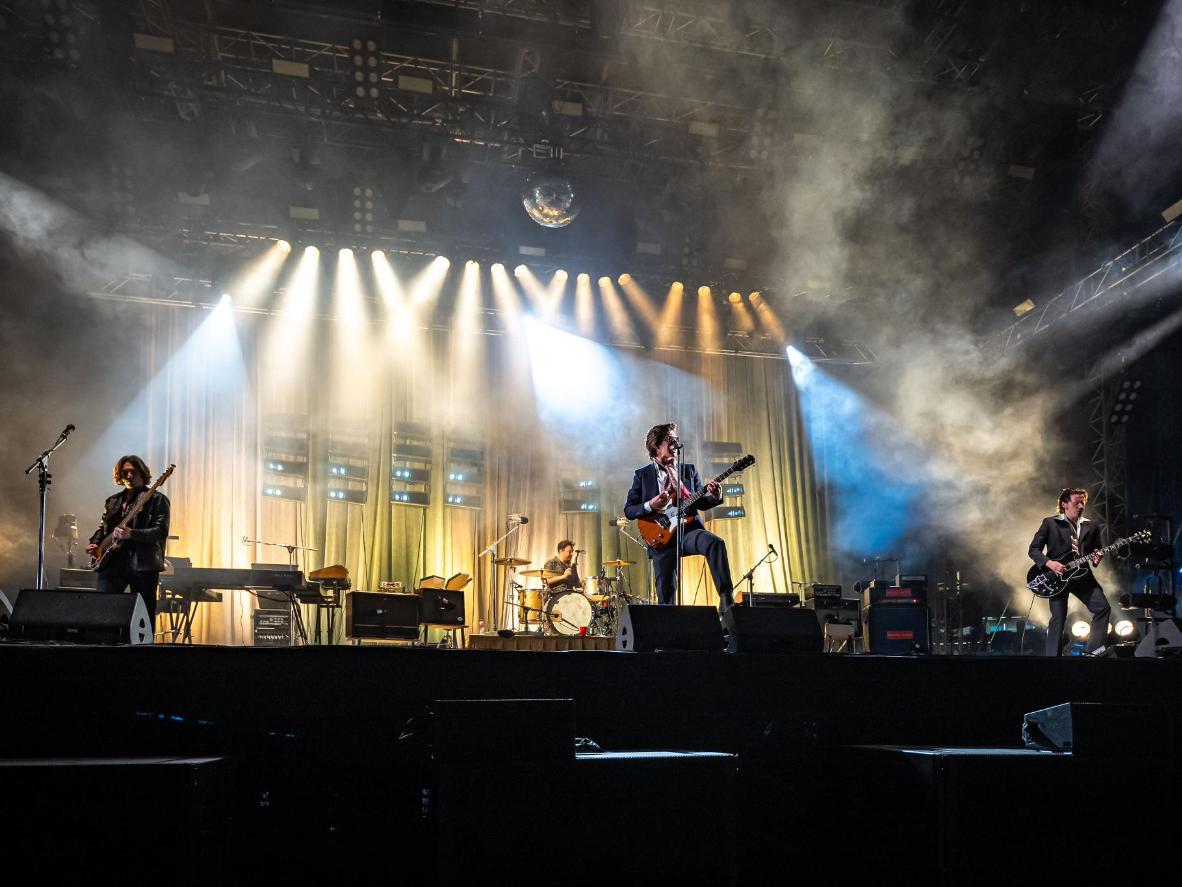 British rockers the Arctic Monkeys captivate the crowd with their energetic performance at Clockenflap. (Image credit: ©Clockenflap)
2023 dates: 3 – 5 March & 1 – 3 December
Where: Hong Kong
When it comes to stunning festival backdrops, Hong Kong's glittering skyscraper-filled skyline is hard to beat. And – hosted on the city's Central Harbourfront – Clockenflap provides the perfect vantage point. Billed as the best weekend of the year in Hong Kong, The Clockenflap Music & Arts Festival runs for three epic days.
Bringing together an exciting array of attractions and music, festival-goers can expect headliners like The Arctic Monkeys, Wu-Tang Clan, Massive Attack, and Bombay Bicycle Club, to name a few. While in Hong Kong, stay at the highly rated K11 ARTUS.
It's The Ship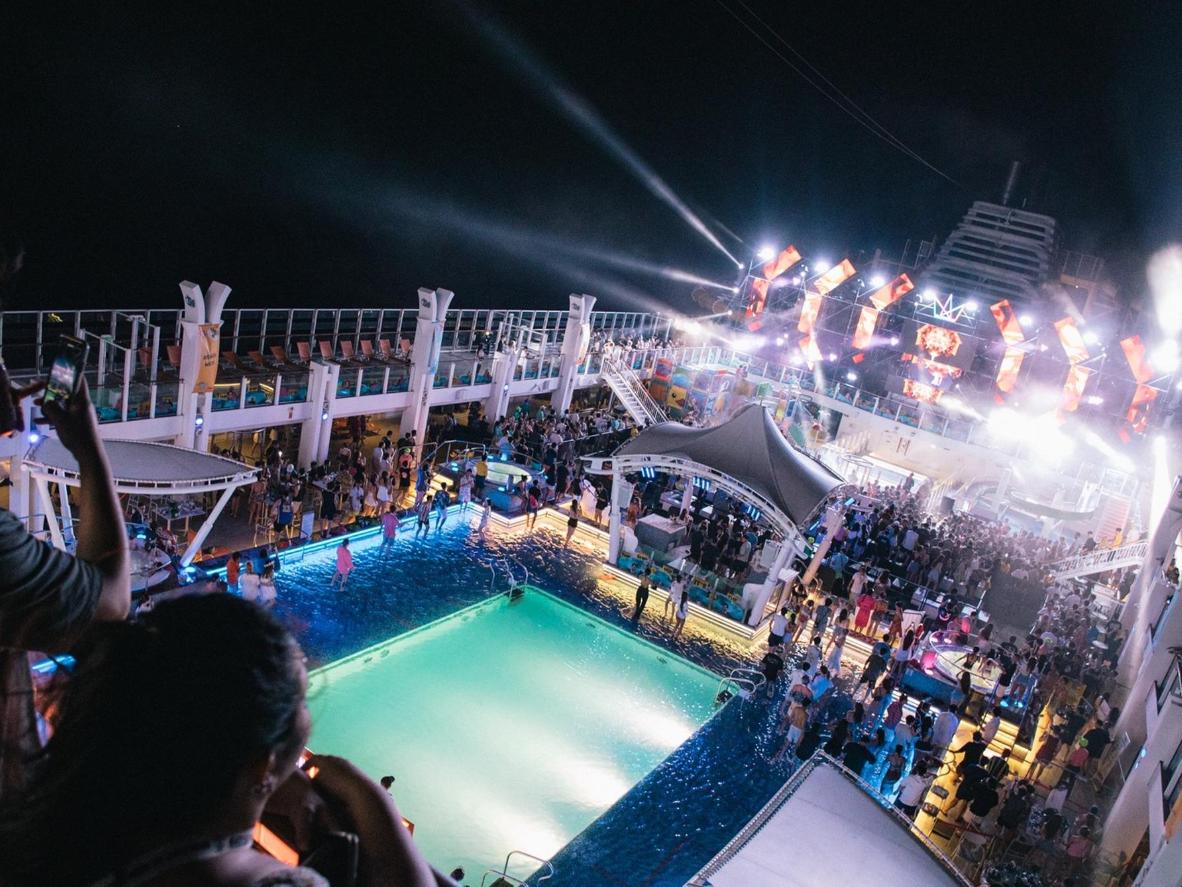 Party to the beat of your favourite songs on the high seas during a music festival cruise. (Image credit: ©It's The Ship)
2023 dates: 8 – 10 March
Where: Singapore-Phuket-Singapore
For those keen to enjoy a wild festival experience with a bit of comfort or luxury, and the added thrill of being on a boat (well, ship) – It's The Ship is it. Asia's largest festival at sea, the unique ITS takes place on a cruise ship. It departs from Singapore, heads to Phuket in Thailand and then returns home – over the course of three days.
The festival's focus is on EDM but there are alternative acts playing at various stages around the ship. Party to sets by acclaimed international and regional artists, then head back to your suite's balcony to relax and enjoy the ocean view. Treat yourself to a post-festival stay at Singapore's Marina Bay Sands.
Wonderfruit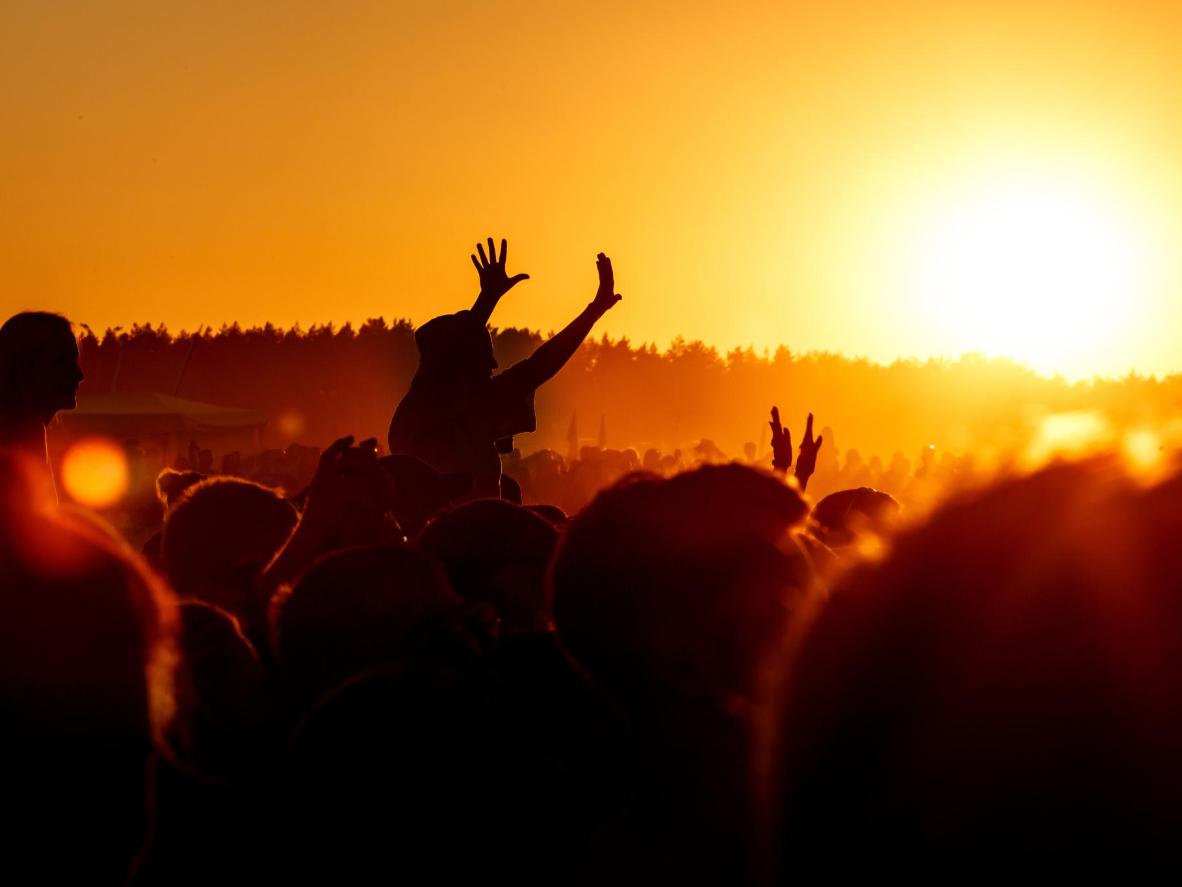 Bask in the magical atmosphere of Wonderfruit Festival, as the sun sets over the festival grounds
2023 dates: TBA
Where: Pattaya, Thailand
Born as a way to unite art, music, and the creative spheres, with environmental sustainability and social responsibility, Wonderfruit is an impressive, zero-plastic event. It takes place in the beautiful fields of the Siam Country Club in Pattaya, Thailand. And is often described as the 'Burning Man of Asia' on account of its innovative workshops, experiences and overall approach.
For five days, attendees can expect glorious sunshine, a mighty musical line-up, structures for the festival built by world-famous artists like Yayoi Kusama, phenomenal local Thai cuisine and more. There's even a carefully designed 'ancestral forest' rewilding the landscape. Not to mention a 'theatre of feasts', where you can see Michelin-starred and local chefs do demos in an open-air kitchen. After the festival, enjoy the pool with a sublime view while staying at The Edge central pattaya.
Djakarta Warehouse Project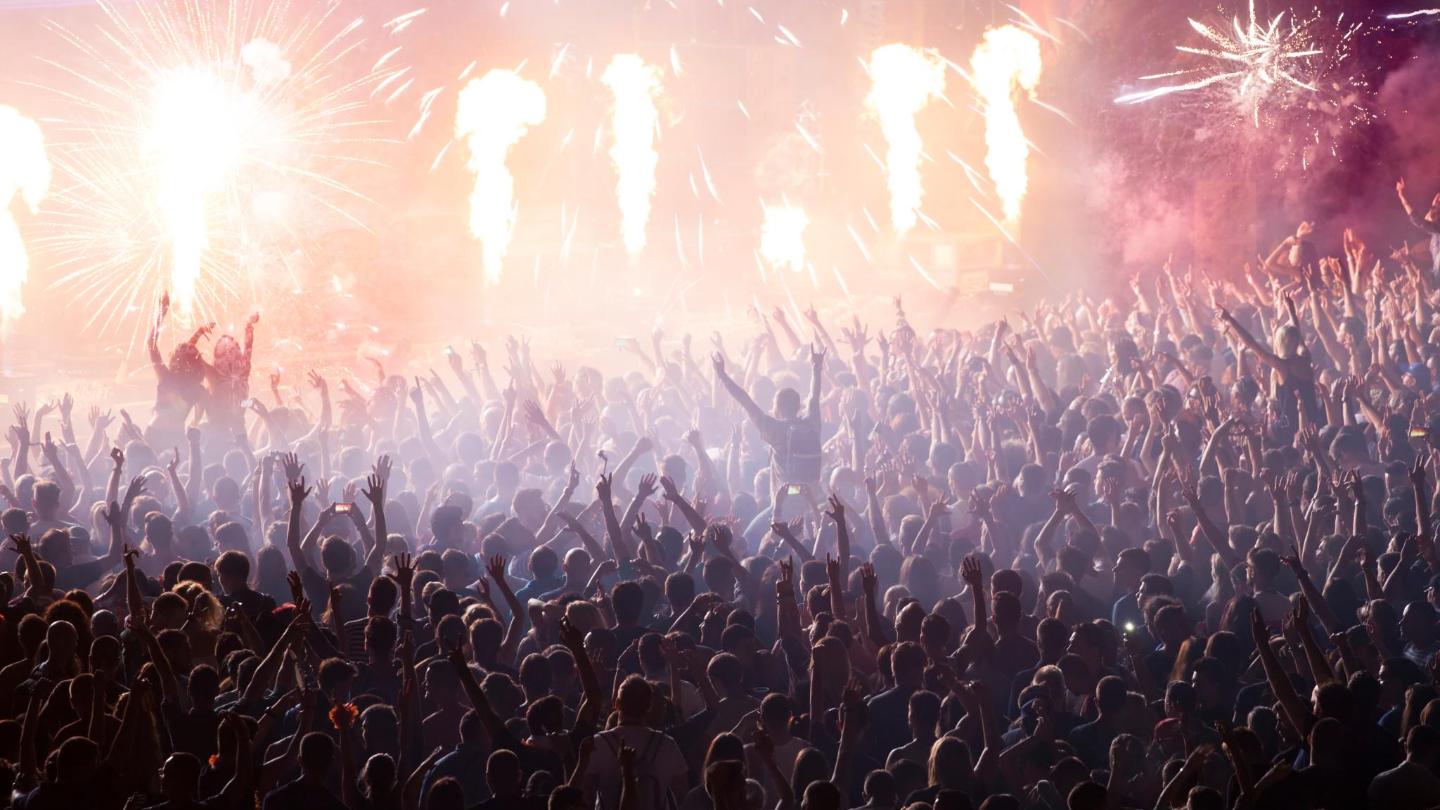 Fireworks light up the night sky and add to the pulsating energy of Djakarta Warehouse Project
2023 dates: TBA
Where: Jakarta, Indonesia
What started as a warehouse club night many moons ago, has grown to become one of the largest annual dance music festivals in Asia. The Djakarta Warehouse Project (or DWP) lights up the Indonesian capital for two days every December, bringing together a diverse selection of electronic music stars.
Some highlights from past events include Diplo rolling over the audience in a zorbing ball during his Major Lazer set, and appearances from Disclosure, Tiesto, Jamie Jones, and Porter Robinson. It's a spectacular affair, with neon lights, fireworks, elaborate stage design, and an extensive food court. But it's slick organisation and upbeat party atmosphere that'll keep you coming back year after year. Check into the highly rated Ashley Tang Menteng Jakarta.