With the darker months in the rear-view mirror, we're looking forward to stepping out into the world and enjoying the colours and scents of this shoulder season. But which destinations are worth travelling to in spring? We found the following places to be at the peak of their beauty during March, April and May.
Franschhoek, South Africa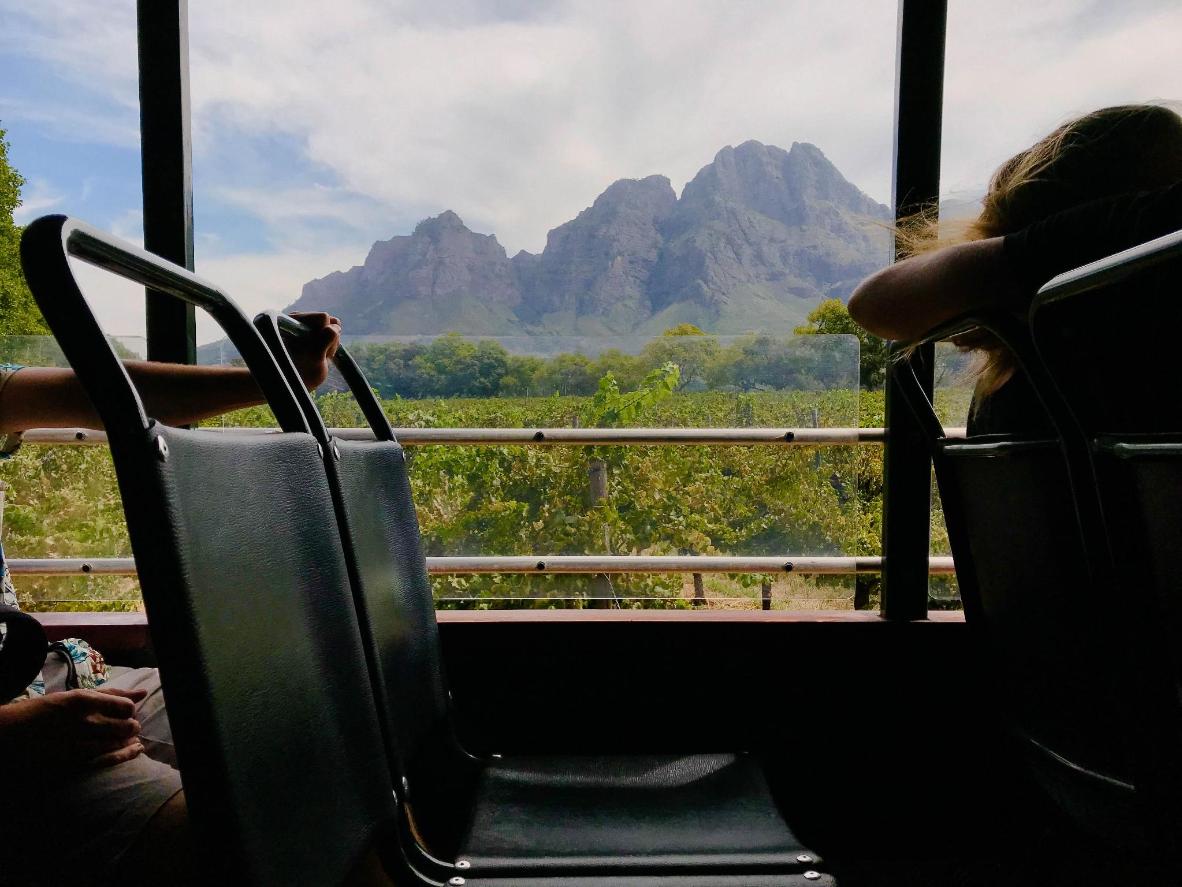 Franschhoek, South Africa
While it may be autumn in South Africa, you can escape a less than inviting spring in the Northern Hemisphere by fleeing to Franschhoek, a town famous for food and wine, with a winemaking tradition dating back hundreds of years.
Far quieter than the sprawling vineyards of Cape Town, this is a place where you can get up close and personal with what's considered to be nature's most versatile fruit – the grape. It's also a short drive from the university town of Stellenbosch, which has streets lined with lively cafes, boutiques and art galleries. From March to May, explore Franschhoek Valley's trails that wind around kaleidoscopic wildflower meadows bathed in gentle sunlight.
Enjoy cool and sunny days in Franschhoek at Maison Cabrière - Boutique Suites, where suites open directly onto private terraces. Each terrace faces a manicured garden and the dramatic peaks of the Drakenstein Mountains.
Machu Picchu, Peru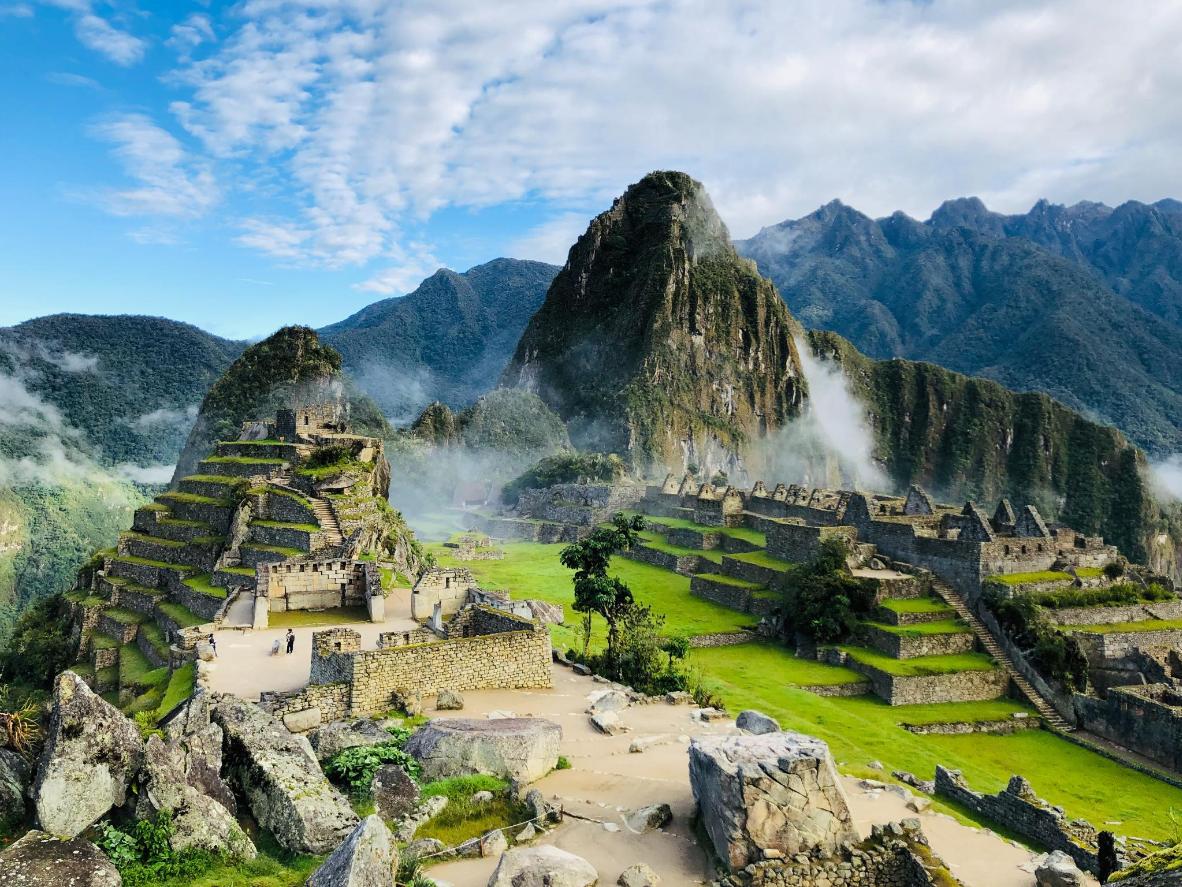 Machu Picchu, Peru
No matter how many photographs you've seen of Machu Picchu, nothing comes close to the real thing. You can get to the citadel in under a day, but for the full Inca trail experience, consider a five-day trek. The route takes you along panoramic mountain passes, ancient walls and winding rivers before you can finally set your well-deserved sights on this ancient wonder of the world.
This 15th-century Inca citadel, cradled between two Andean mountain peaks, comprises expertly constructed agricultural terraces soaring out of the mist. April marks the end of the rainy season – and right before peak season kicks off – so there will be fewer tourists than usual. Rest your weary feet at Panorama B&B in Machu Picchu Pueblo, which is the gateway town for more treks to the Inca ruins.
Amsterdam, Netherlands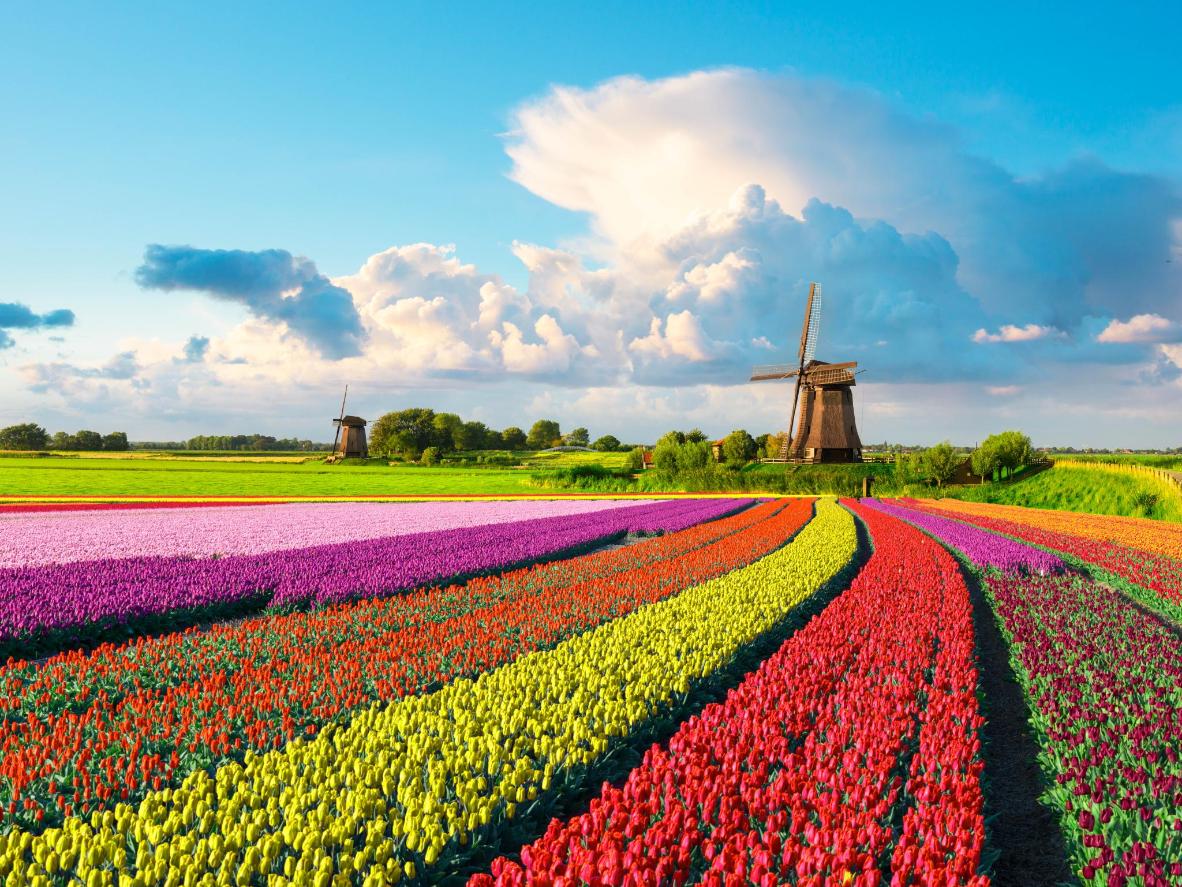 Amsterdam, Netherlands
Springtime is perhaps the best time to visit Amsterdam, as the city is yet to be touched by the frenzy of summertime tourism. It's also when the entire country literally blooms. As the countryside awakens from the spell of winter, the fields between Amsterdam, Leiden and Haarlem come alive in a splash of colour. Tulips, hyacinths and other spectacular blossoms stretch out into the horizon, which you can explore from a safe distance on foot, car or the Dutch way – by bike.
For many, the Keukenhof is a bucket-list destination. This sprawling flower garden puts on a magnificent show from March onwards. But if you prefer to see tulips in their natural habitat, consider visiting the quaint town of Lisse. Stay at Hotel Restaurant de Engel, situated close to the tulip fields, so you can get the earliest start on your sweet-scented adventure.
Assisi, Italy
Bask in sun rays at the historic town of Assisi on a spring morning
Assisi is an impossibly picture-perfect hill town set amid the undulating olive grove and cypress-topped landscape of Umbria. It's one of Italy's foremost cultural and historical sites, cherished for its 13th-century frescoes and the magnificent Basilica de San Francisco. Assisi is the birthplace of the patron saint of Italy, St. Francis, who's also the patron saint of animals and the environment. The town is rich with history, food and tradition, and visiting in springtime allows you to have most of its usually busy streets to yourself.
During this time, queues are shorter, prices are lower, and the blossoming Umbrian countryside is less obstructed. Plus, come spring, much of the region's rich cuisine is at its best; Umbria's famous salami, prosciutto and pancetta have been cured and are at their prime, and seasonal vegetables such as wild asparagus are back on the menu. Stay in an old Umbrian stone house at B&B All'Ombra di San Damiano.
Yakushima, Japan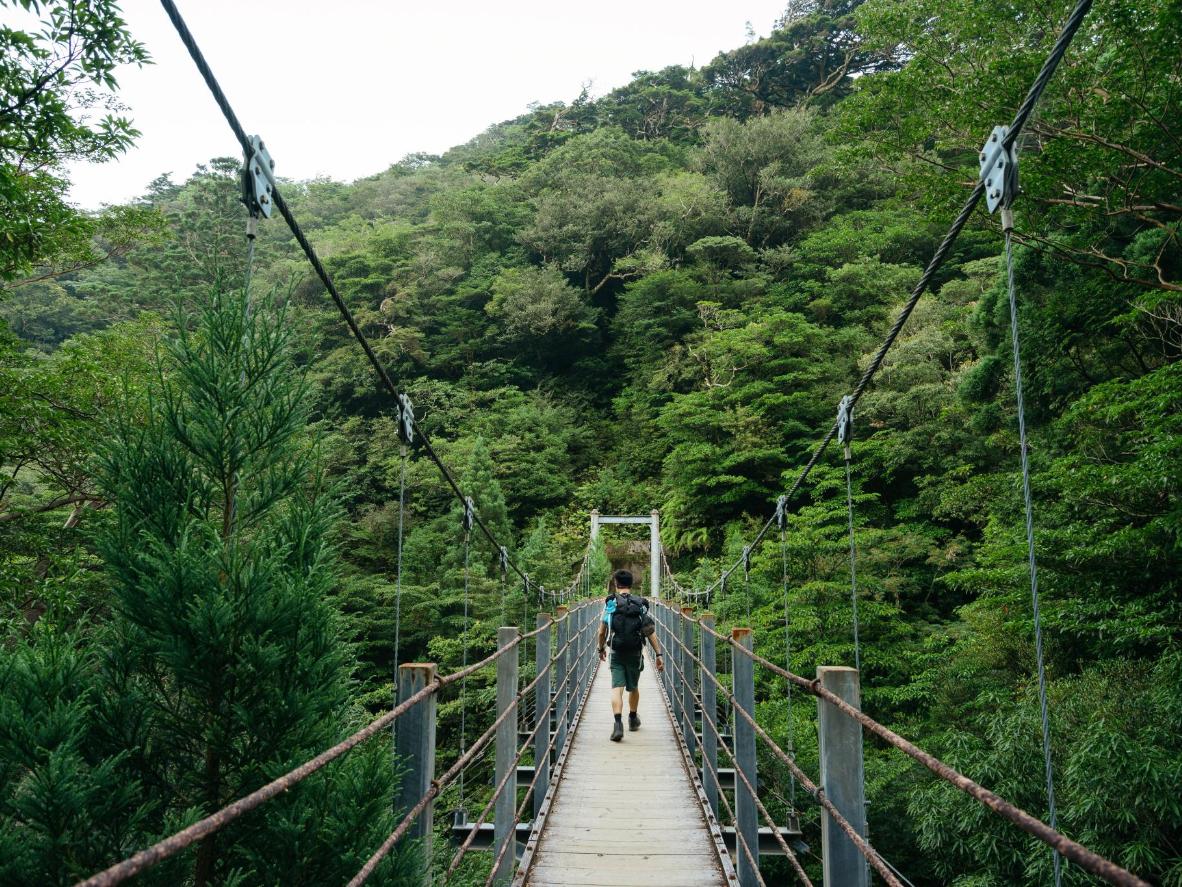 Yakushima, Japan
Yakushima may be one of the wettest places on Earth – but what it lacks in clement weather, it makes up for in an abundance of natural beauty. This subtropical, mountainous island is part of the Ōsumi Islands archipelago on the southern tip of Japan. It is remote but can be reached via flight and is forever blanketed in evergreen moss and an ancient forest that cloaks you from the sky above. Hidden hot springs and exotic fauna will enthral you, as you explore the island via wooden paths and canopy bridges.
Spring arrives on the island with an eruption of colour, and the scent of moss and flowers pervades the lush woods. Yamazakura, or hill cherry blossom, covers the island's popular Shiratani Unsuikyo valley in a pink haze. After a day of exploring, spend an enchanting night at Wa no Cottage Sen-no-ie, a cottage with tatami mats and traditional Japanese decor set amid resplendent nature.