Travel is inspiring in itself. But to go further – escaping the well-trodden tourist trail and finding inspiration – take yourself on a creative date. With a wealth of galleries, museums, creative venues and communities, London is a city whose creative side is worth exploring; whether you want to do something solo, with friends, family or a romantic partner, you'll have boundless options.
From an engrossing Shoreditch sketching workshop to life-drawing over brunch at a local pub, take any one of these five suggestions for an artistic London activity that'll fire up the imagination.
A gallery or museum visit
Enjoy free entry to the astonishing collection of art at The National Gallery
For inspiration, escapism and to cultivate a creative mindset, your first port of call ought to be one of London's incredible galleries or museums. There's a multitude to choose from; whether you'd prefer a small space showcasing a niche artist, or a blockbuster exhibit. For the latter, head to Tate Britain or Tate Modern, the National Gallery, RA, National Portrait Gallery, British Museum, V&A, or the Barbican. For more intimate but equally prestigious spaces, the White Cube, Dulwich Picture Gallery, Victoria Miro, Whitechapel Gallery, Saatchi Gallery (to name just a few) will captivate curious minds. Most of these institutions offer free entry (at least to permanent exhibitions) if you're after an aimless wander. But book in advance to see a particular show.
A life-drawing class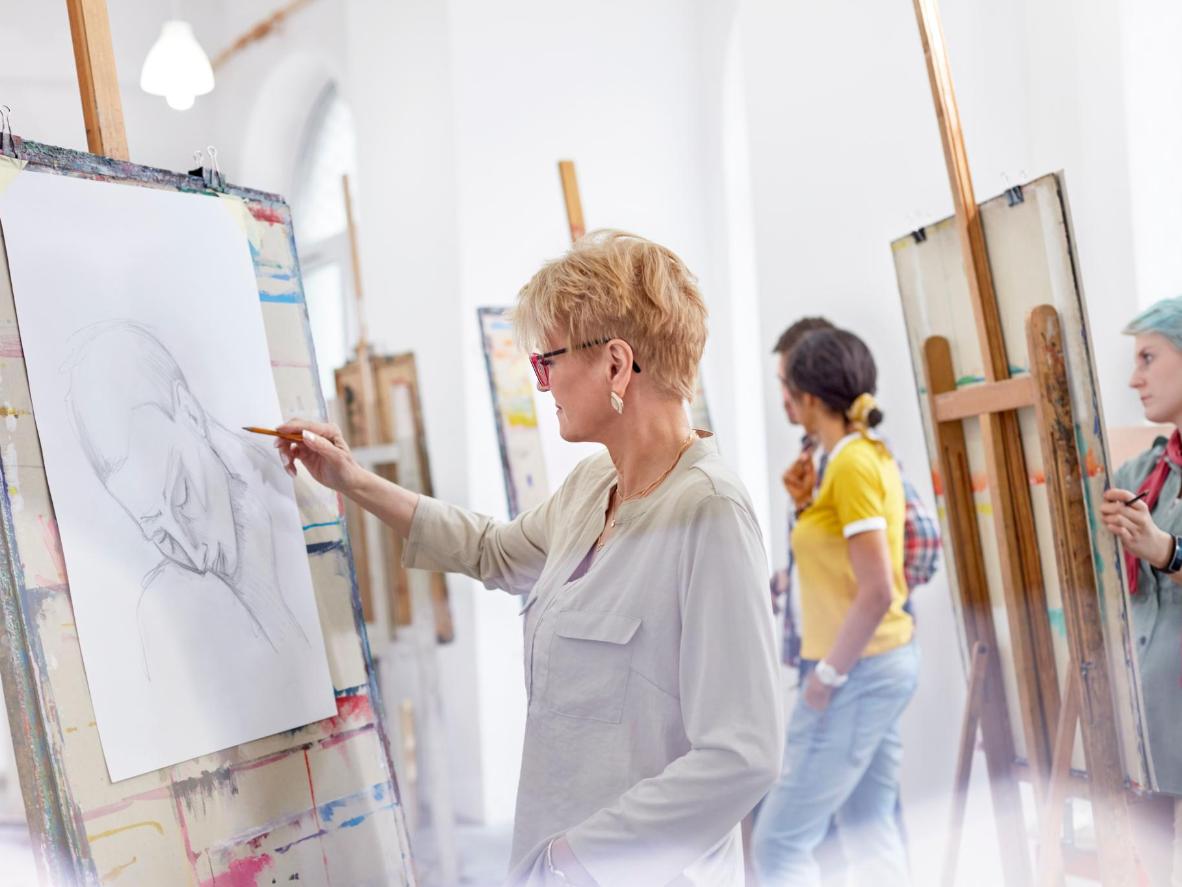 London has a diverse selection of life-drawing classes for you to try
To hone your artistic abilities, nothing beats a life-drawing class. And London is overflowing with options. You'll find longer-term, weekly courses for more committed creatives at established art schools like the Heatherley in Chelsea, the Royal Academy, Lavender Hill Studios, the Royal Drawing School or the London Drawing Group. Alternatively, you can seek out more casual drop-in options with a twist on the traditional format. There are endless 'drink & draw'-style events all over the city. Why not try a 'naked brunch' life-drawing session at a local pub? A cabaret-themed life-drawing class at the Toulouse Lautrec Jazz Club just south of the river? Or relax and enjoy the moving meditation of putting pen to paper with a glass of wine in hand at a yoga-themed life-drawing workshop.
An urban sketching workshop
Drawing your surroundings is a great way to really see the city
Spend an afternoon at a workshop with Phil Dean, aka the 'Shoreditch Sketcher', and you'll find yourself so engrossed you won't notice the hours whizz by. Phil's workshops take place over two or three hours, sketching the scenic cityscape from rooftops, terraces and out and about in London's streets. Explore the city and your own creative side at the same time, receiving one-on-one tuition in a fun and laid-back setting (Phil's workshops suit sketchers of all levels and abilities).
A relaxing read in a café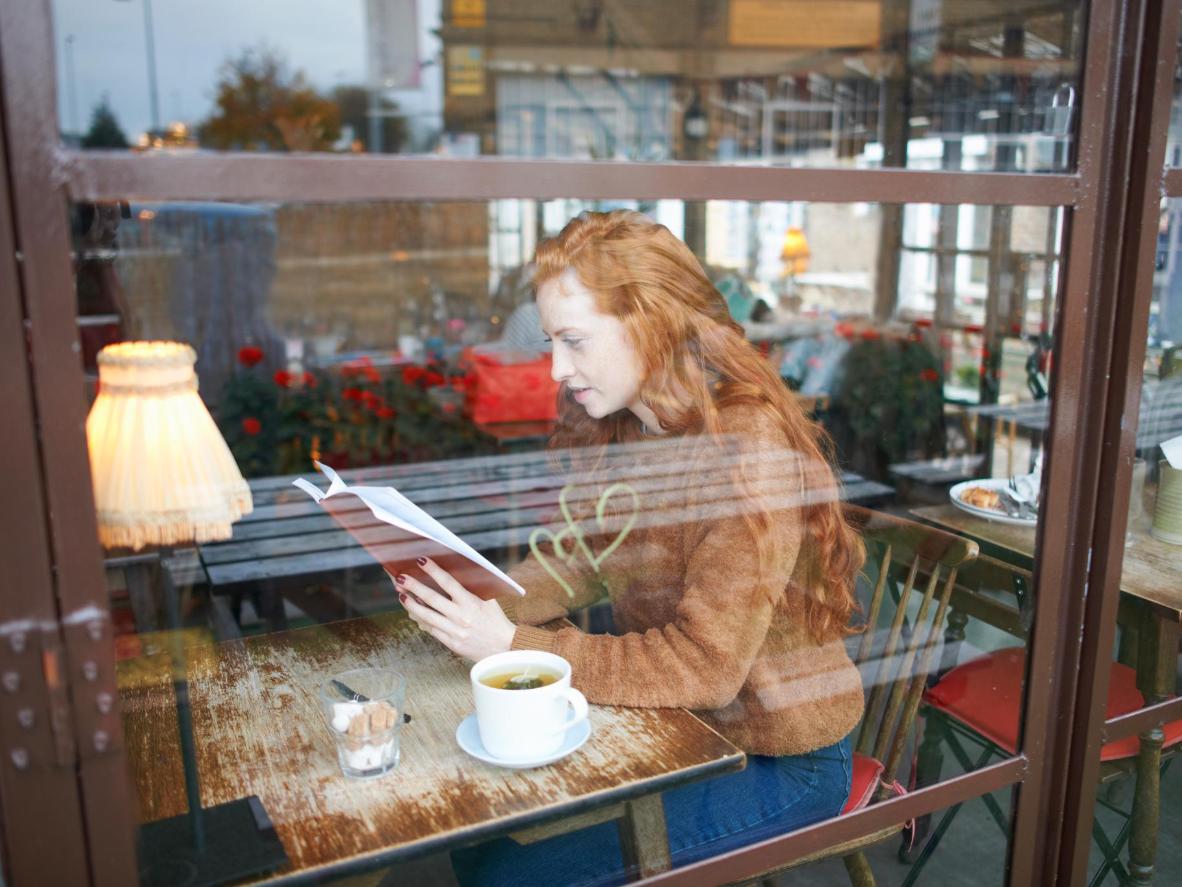 Head to any London café, order your go-to and delve into a good book
For a soul-soothing artistic activity, head to a welcoming London café and delve into a good book. The London Review Bookshop (owned by the eponymous literary magazine and next to the British Museum) has a delightful attached cake shop. After browsing the shelves, thumb through the pages of a recent purchase in the courtyard over a coffee, a slice of orange and almond cake, or a hearty lunch of soulful soup with fresh sourdough. If you're headed East-London way, you can people-watch between pages at Paper and Cup, a Shoreditch café that also sells second-hand novels and work by local artists. Up north, Word on the Water is an eclectic floating bookshop anchored along Regent's Canal. A barge crammed to the brim with bookshelves and worn armchairs, it hosts jazz musicians and poets for regular performances.
A cosy cinema outing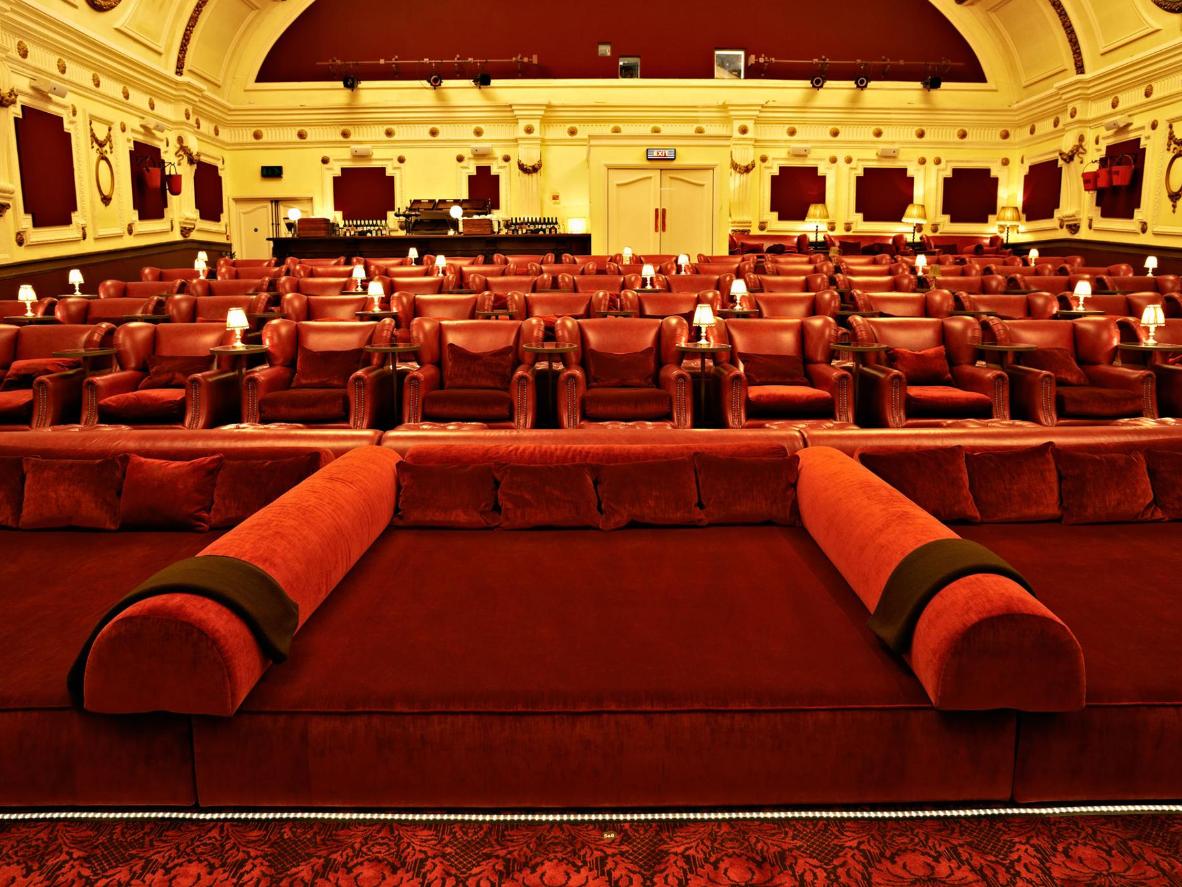 Seeing a film on the big screen is a great way to immerse yourself in a new world
Whether you want to treat yourself to a romantic solo outing, or share a sofa seat with a friend, London's range of independent cinemas will have you covered. Visit Portobello's beloved and historic Electric Cinema to slump into a red leather armchair with a private footstool. The Electric even has front row double beds for reclining with a glass of wine and wrapping up in one of the cinema's cashmere blankets. Or whisk yourself off to the BFI in Southbank for a special event – this revered cinematic institution has an impressive ongoing programme of screenings, Q&As with celebrated actors and directors, and other film festivals.
Where to stay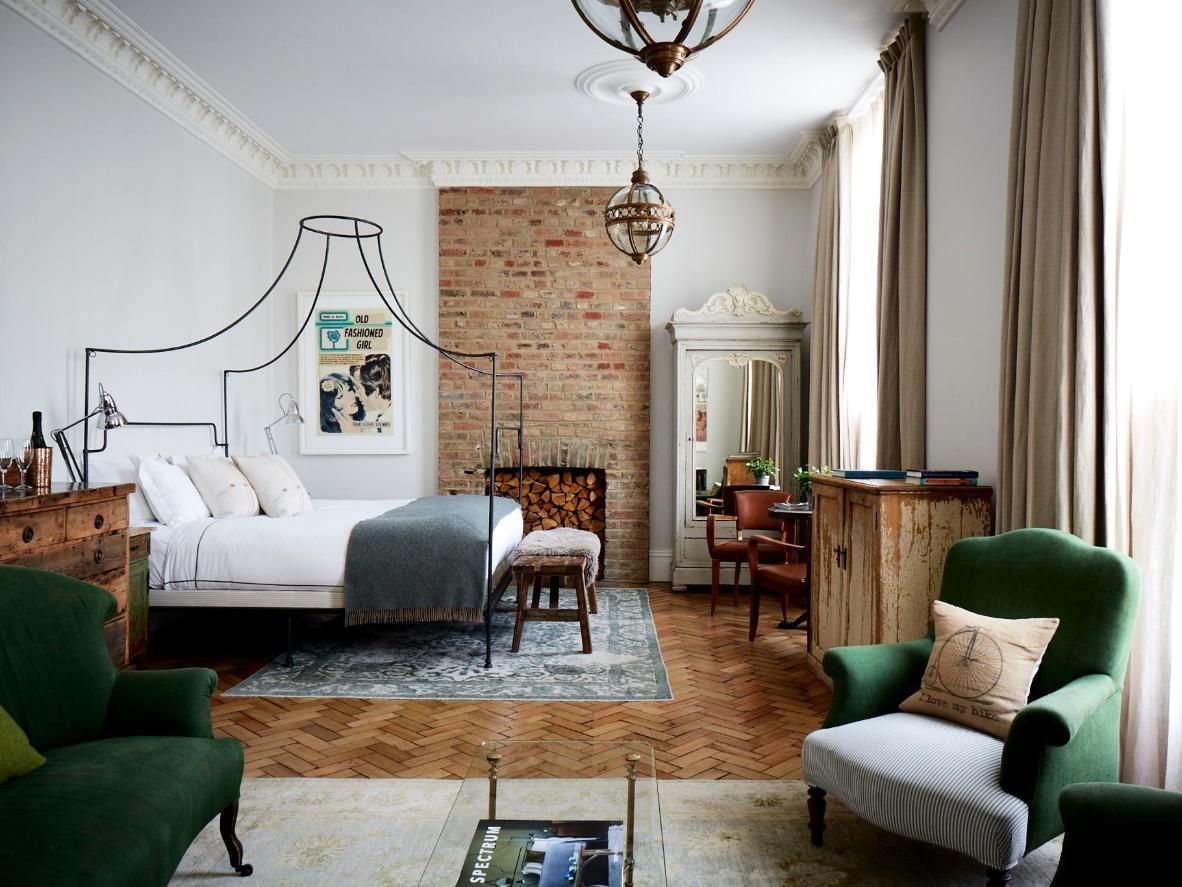 Artist Residence, London, United Kingdom
The Artist Residence London is a characterful, 10-bedroom hotel just a 20-minute walk from Tate Britain in central London. It's an outpost of the Artist Residence Brighton, a concept started when the owner put out an ad to invite artists to redecorate rooms in return for board. The idea paid off and now this London branch offers artfully designed suites with beautiful murals and a restaurant serving up seasonal fare.
Mama Shelter Shoreditch is a London branch of a family-run hotel brand that began in Paris in 2008. With creative co-working spaces, modern and quirky decor, a French-inspired restaurant and two karaoke rooms, it's a haven for creative types in the capital.
The Standard London is the first branch outside North America for this successful hotel chain. Housed in a restored 1974 Brutalist building in London's King's Cross, the eye-catching exterior is matched in design by its stylishly curated interior. Book yourself a terraced suite with an outdoor bathtub and stunning skyline views. And visit the hotel's Sounds Studio – a venue within the ground-floor Library Lounge where the weekly programme features everything from DJ sets to live music and record releases.
Listen
Get yourself ready for your creative city break with the ultimate London playlist.