If you want to bake – but not broil – during an August vacation, these locations from around the world are sunny and warm, but not overwhelmingly hot. We know that some like it hot, so we've arranged these vacation hotspots on a scale of hottest to coolest.
Marrakech, Morocco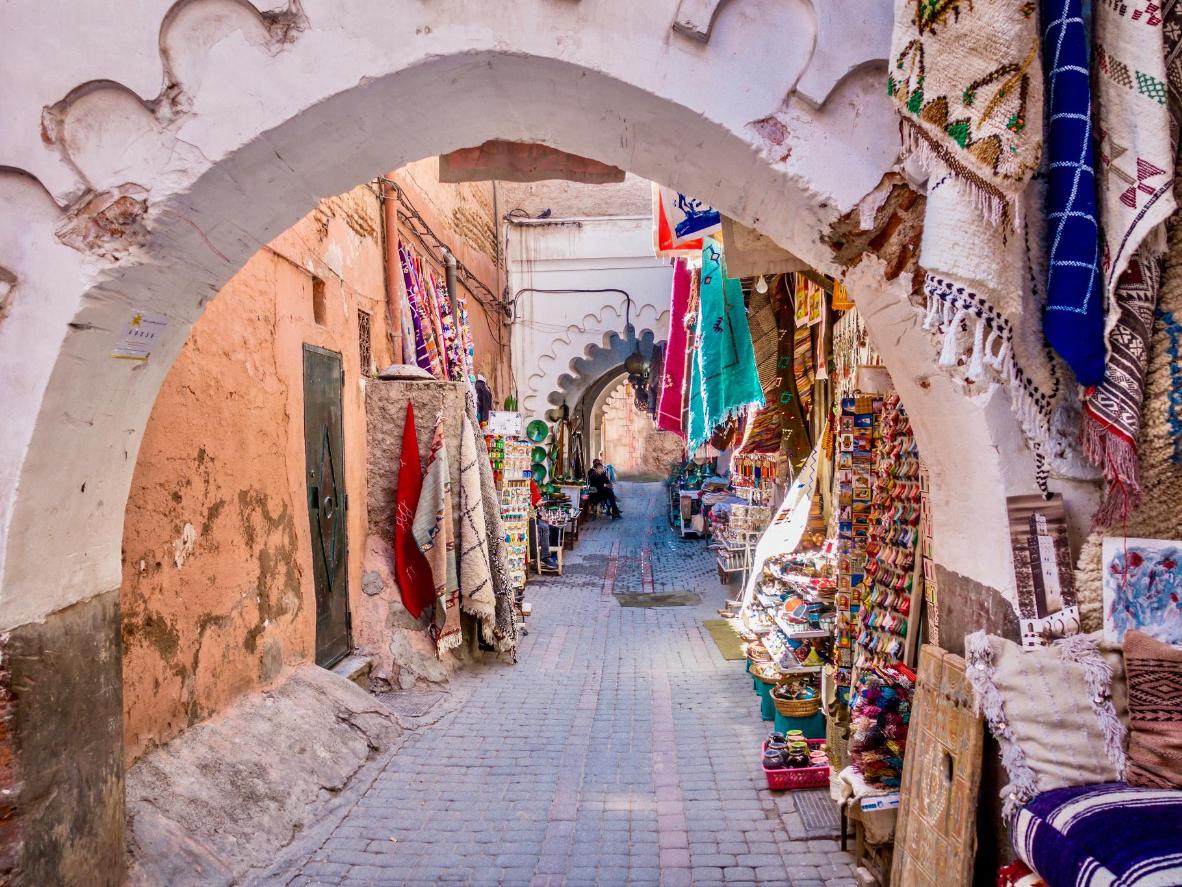 Hot, yes. But it's a dry heat in Marrakech. Average high/low: 20-36°C
If you like it hot – really hot – Marrakech in August is ready for you. It's the warmest destination on this list, which perhaps isn't surprising considering it's near the Sahara Desert. But, as the saying goes, it's not the heat that gets you, it's the humidity – and luckily, it's a dry heat in Marrakech. Explore the city on foot or gear up for a hike through the Atlas mountains if you're adventurous. After exploring, retire to the Royal Mansour Marrakech, an elegant oasis with air-conditioned rooms.
Seville, Spain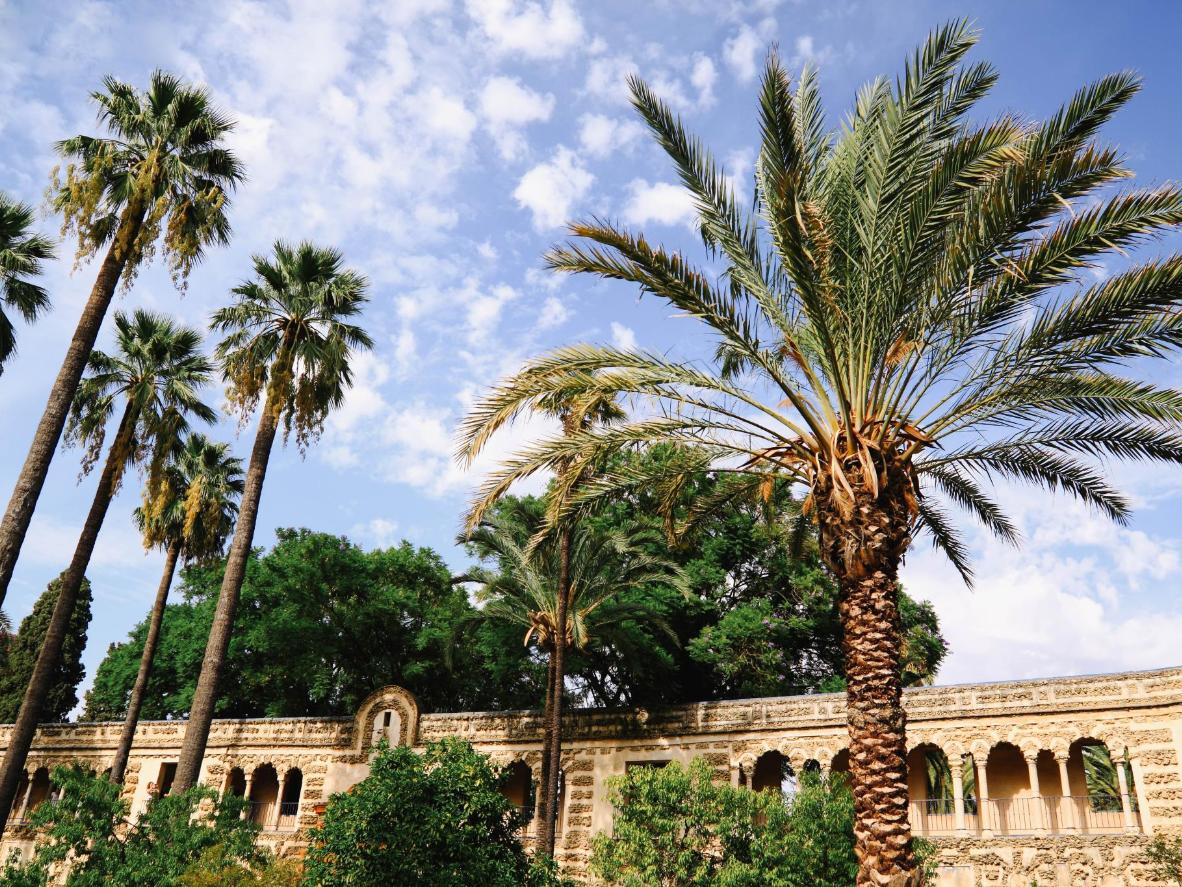 The vitamin D capital of Europe? Average high/low: 35-20°C
Get your dose of vitamin D while exploring the gardens of Seville's Alcázar Royal Palace. We recommend choosing accommodation with air conditioning like restored 18th-century manor house Hotel Gravina 51, which features not one – but two – outdoor patios.
Rome, Italy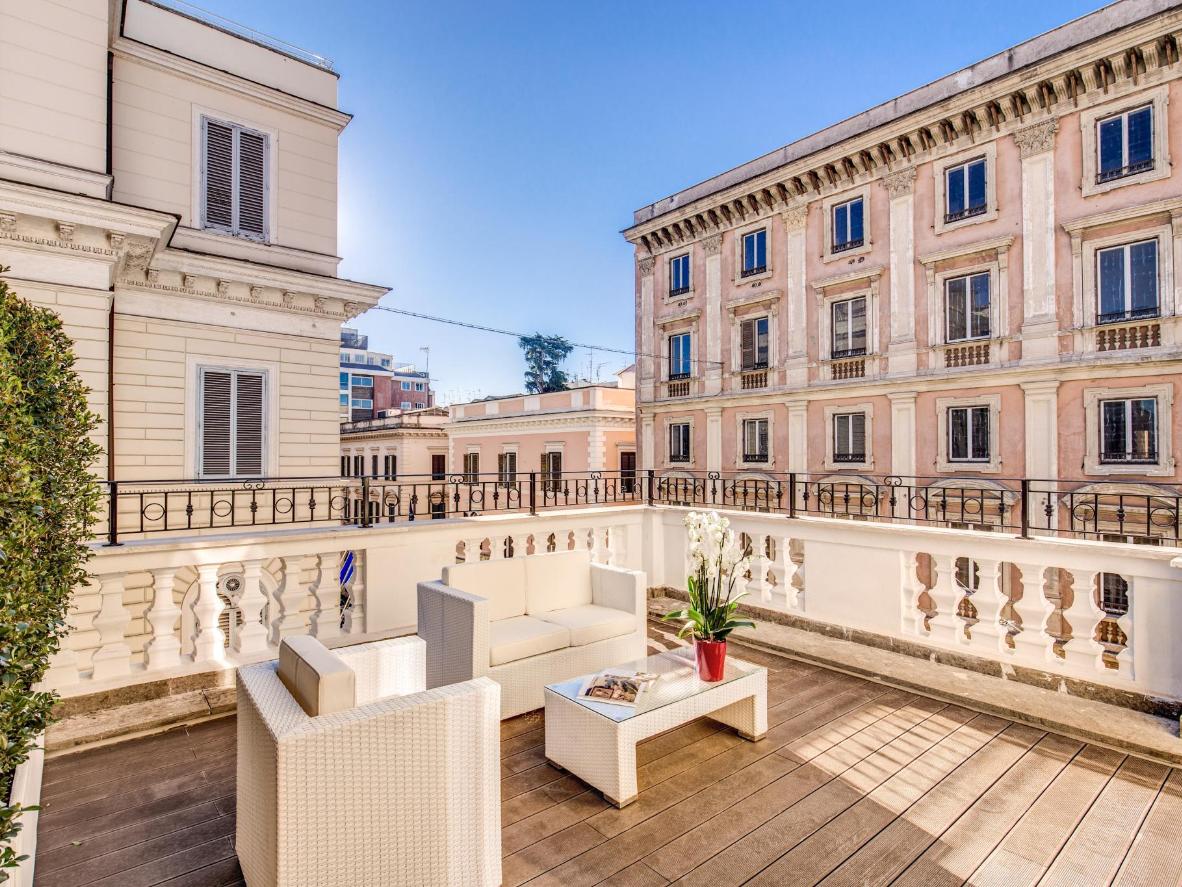 A good month for outdoor dining under an umbrella. Average high/low: 17-31°C
Temperatures in Rome shoot up in August to an average high of 31°C. It's a great time of year for al fresco dining late into the evening under a big umbrella. After dinner, surround yourself in Italian-marbled grandeur at Liberty Boutique Hotel, just a short walk from the metro.
Barcelona, Spain
Just right for topping up a fading tan. Average high/low: 23-29°C
With an average high temperature in August of 29°C, the balminess of Barcelona will help ease you into an after-lunch siesta, but it won't keep you up all night. Top activities at this time of year include lounging at rooftop bars and dips in pools. H10 Madison 4 Sup has both – plus a stunning view of Barcelona Cathedral.
Nice, France
300 days of sunshine a year is so very nice. Average high/low: 21-27°C
Nice boasts over 300 days of sunshine a year (must be nice), with an average high of 27°C in August. All this sun brings in a lot of French Riviera tourists, but it's more likely to be busier in July, with many locals heading out on their own vacation in August. Give yourself a bit of extra space from the crowds by staying at Aparthotel Résidence Lamartine. It's all modern on the inside but historically grand out there on your wrought-iron balcony.
Istanbul, Turkey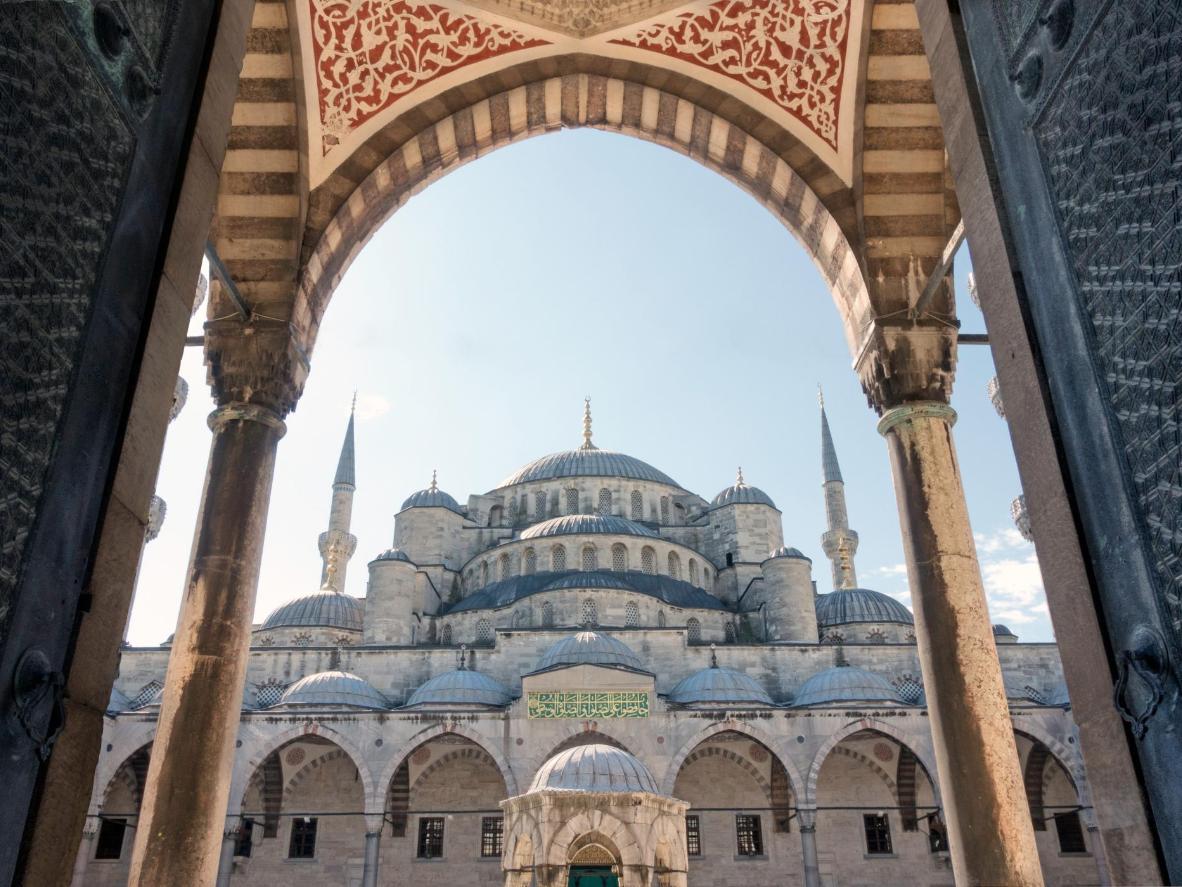 Explore Istanbul's burgeoning street art scene on foot. Average high/low: 27-25°C
Istanbul gets a bit hot in August but it's still a great time to wander through the markets and explore the city's burgeoning street art scene on foot. Start the day with the sea view and a traditional Turkish breakfast at Celine Hotel - Ottoman Mansion before wandering down the street to the Blue Mosque.
San Diego, USA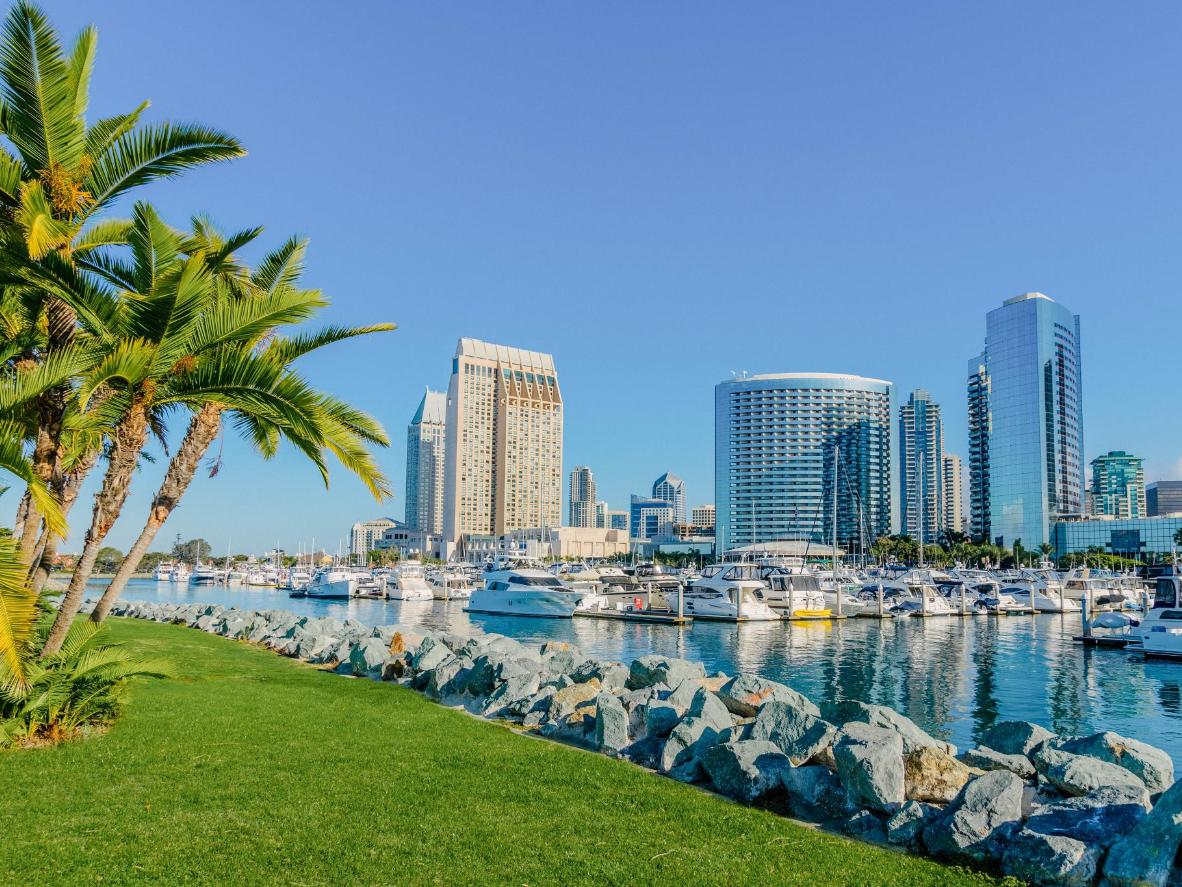 It gets hotter the further away you get from the water. Average high/low: 19-25°C
Summer in San Diego isn't as hot as you might think. The California coastline drops off quickly into the icy, deep Pacific Ocean, which dampens the temperatures. Chill out with highs of 25°C at the coast – but it gets warmer the further inland you go. Put yourself in a great location by staying at Moxy San Diego Gaslamp Quarter. It's stylish and hip. You'll want to spend some time lounging around its artsy common space.
Whistler, Canada
Ski resorts in the summer are a well-kept secret. Average high/low: 9-24°C
Ski towns aren't just for winter. Many of them shift their operations to welcome smaller crowds in the summer. August temperatures in Whistler are relatively tame, only topping out at an average high of 24°C, with the thermometer dipping all the way down to 9°C at night. But that also means perfect weather for sitting in the rooftop hot tub at the grand Sundial Hotel.
If these August hotspots aren't hot enough for you, book a trip to these sunny beaches that laugh in the face of winter.