Do you dream of blissful island getaways – jagged cliffs, swaying palms and water as far as the eye can see? It can be difficult to travel great distances to get to the tropics, but paradise may be closer than you think. Your next island getaway could be a short flight from the mainland.
Mackinac Island, Michigan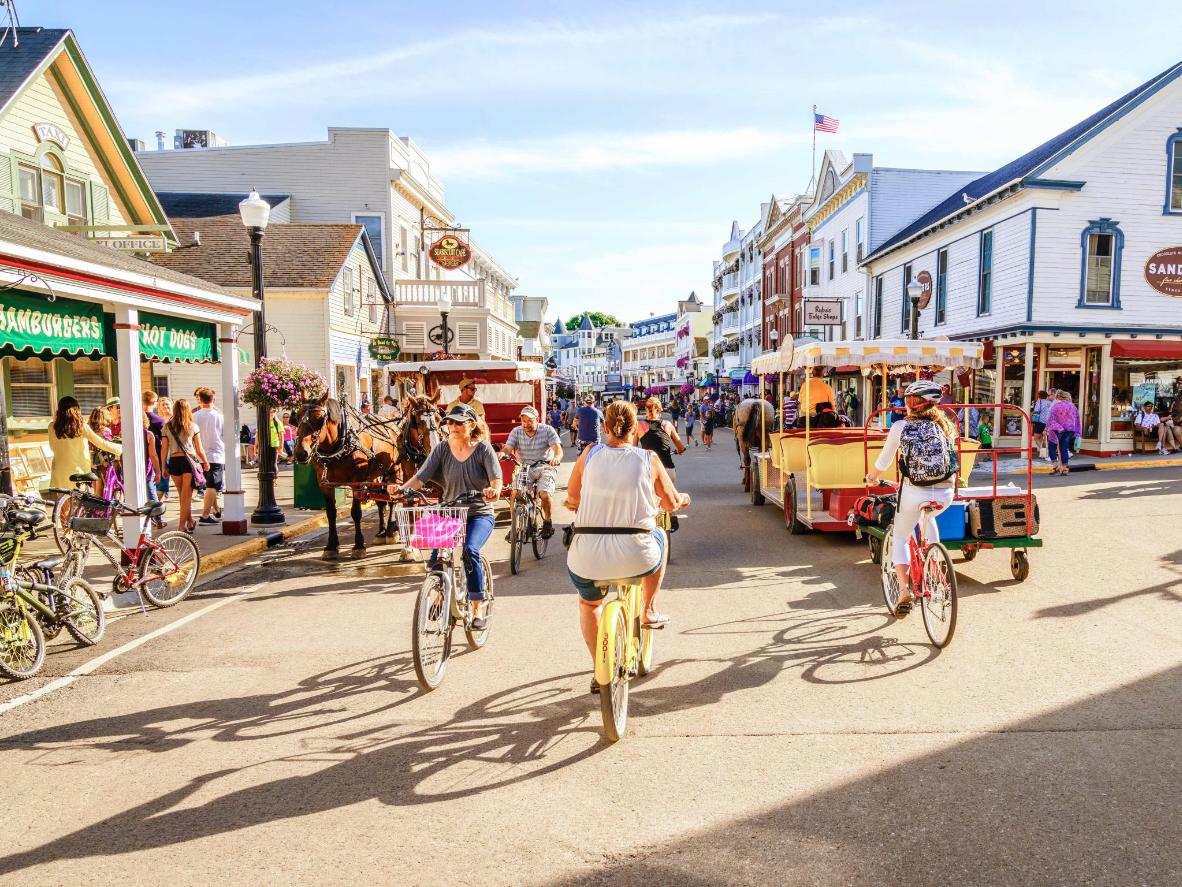 No cars allowed on Mackinac Island
Located in Lake Huron, Mackinac Island is a small, historic island best known for its complete ban of motor vehicles and chain hotels. They do, however, have horse taxis for those in a hurry to get nowhere quickly.
If you feel the need for more speed, consider biking the eight-mile circumference of the island. Rent a bike, fuel up at a downtown fudge shop, and take the M-185 route, exploring the Mackinac Island State Park trails. Head to the island's highest point, Fort Holmes, to learn about the War of 1812 and enjoy a picnic with great views.
Afterwards, stay at The Inn at Stonecliffe, where you can enjoy a relaxing round of croquet on the lawn, away from the hustle and bustle of town.
Santa Catalina, California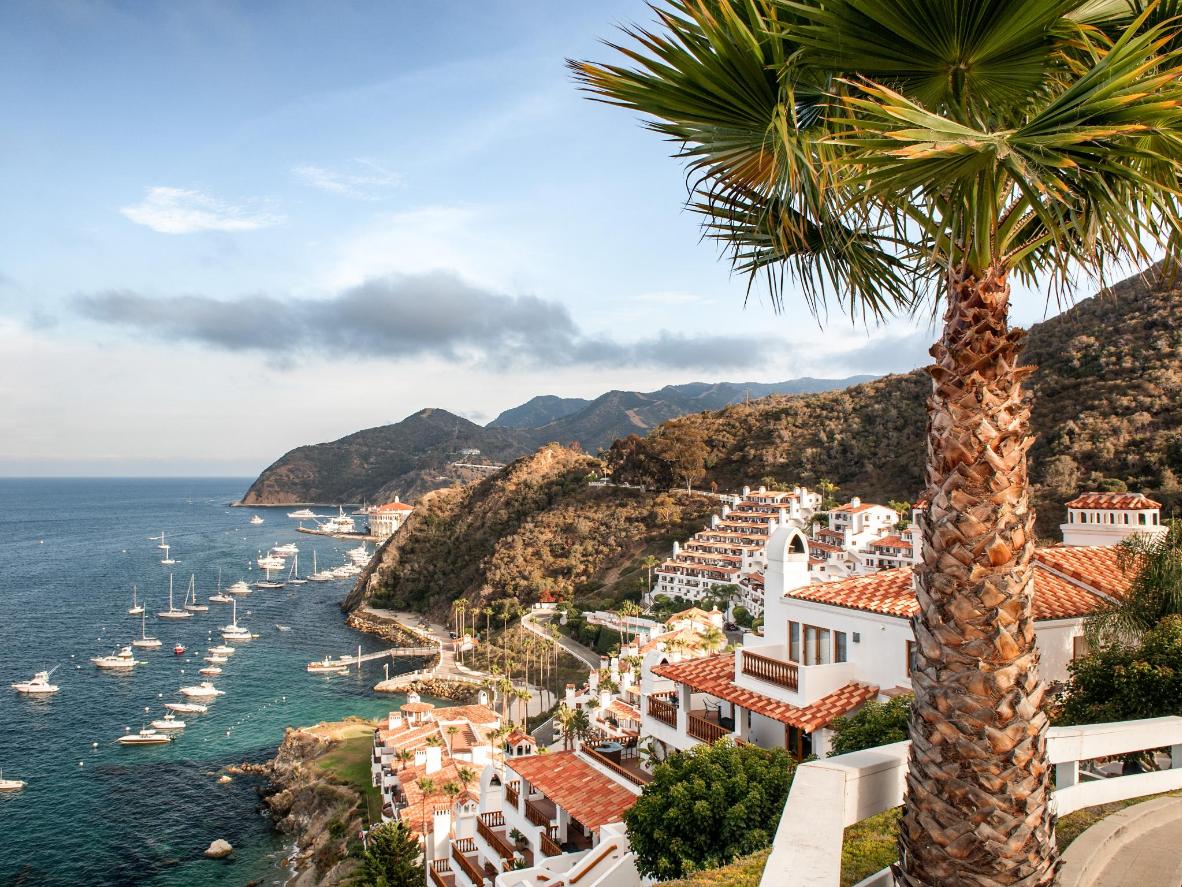 Relaxation and adventure abound on Santa Catalina Island
Just an hour's ferry ride from San Pedro, Catalina – as the locals call it – has white sand beaches, brilliant blue waters, and swaying palm trees. You can spend the entire trip relaxing if you wish, but you'll find plenty of adventure if you're up for it. You can tour the island in an open-air Jeep, scuba dive, parasail, zipline, or simply go for a hike and end up at the island's botanical garden. Be on the lookout for Catalina's roaming buffalo.
You'll find a number of well-regarded hotels in Avalon (one of only two towns on the island), including the Hotel Atwater, a recently renovated building from the 1920s. Your room card provides access to nearby Descanso Beach Club, where you can rent a cabana or chaise lounge.
Outer Banks, North Carolina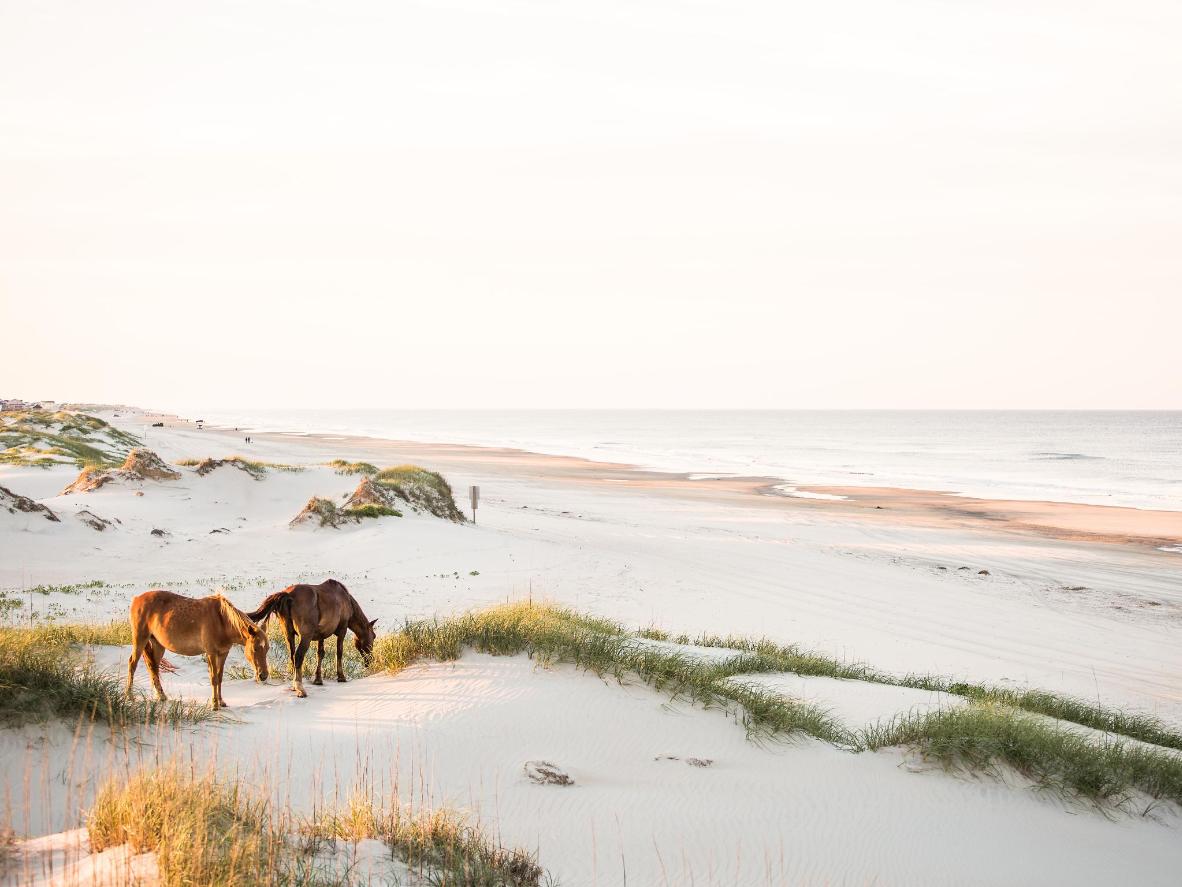 Wild horses roam the sands of the Outer Banks
The barrier islands chain located off North Carolina in the Atlantic Ocean called the Outer Banks is awash in history. Visit Roanoke to walk among an enactment of the first European settlement in American and uncover clues about its mysterious demise. Or, island hop to Kill Devil Hills to the site of the Wright Brothers' first successful plane flight. Or, rent some diving gear and dive deep into the waters to explore a World War Two German U-Boat.
If watching wildlife from a distance is more fun to you than swimming amongst it, head to the town of Corolla. There you can snap photos of the ponies cantering across the beach, or else to Nags Head, where you can even ride a horse on the beach yourself.
Accommodation can be pricey in this tourist hotspot, but the Surf Side Hotel is an affordable, well-reviewed option located right next to the beach.
Mount Desert Island, Maine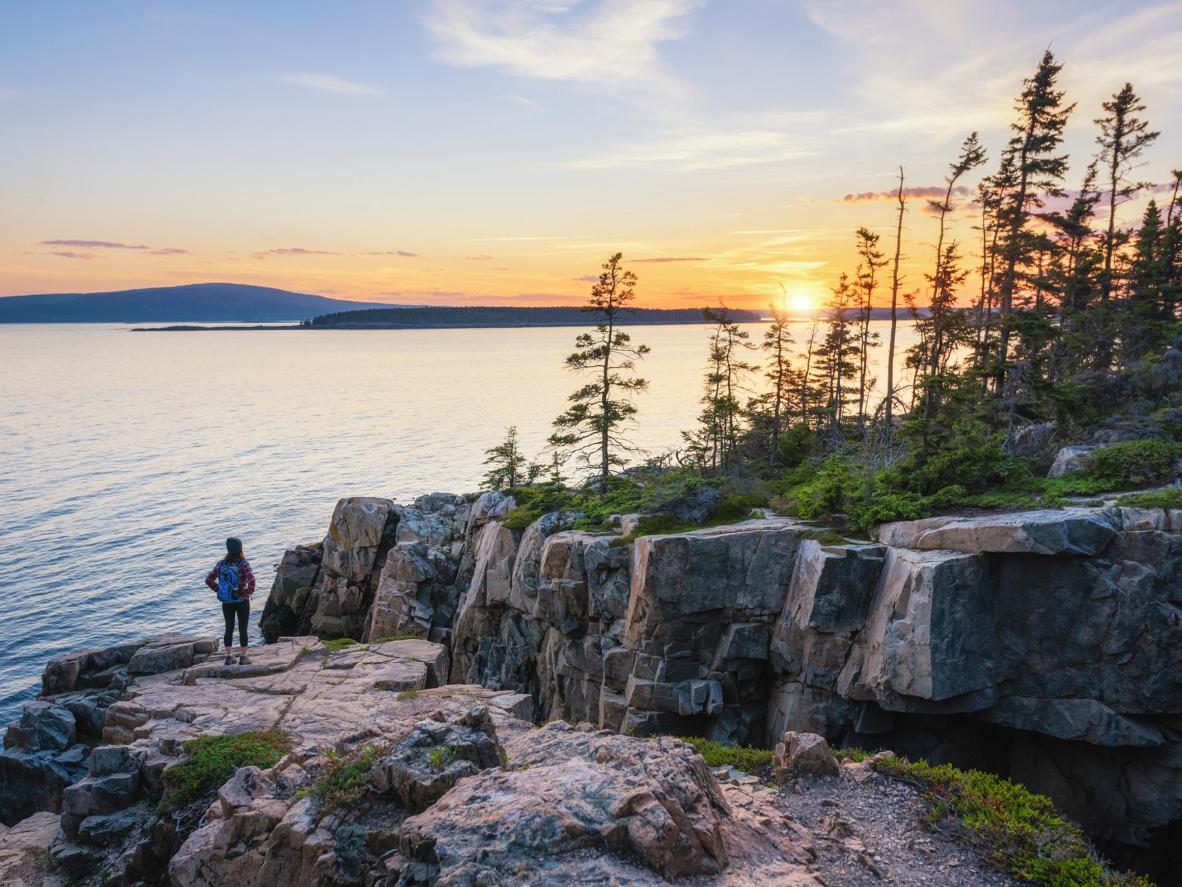 Acadia National Park, Maine
This charming seaside getaway spot has the quaint shops, architecture and restaurant specialties notable to the region, but it has something no other local island has – a stunningly preserved wilderness area. Acadia National Park has 26 mountain peaks to explore, which is not something many islands can claim. If you like walks on the beach and forest hikes, you'll be rewarded with unforgettable cliff views.
This area of the country is known for its cozy bed and breakfasts, and you'll find many excellent ones to choose from. The Elmhurst Inn is a classic of the genre, stuffed full of antique furniture and festooned with floral prints. Wake up to hearty, home-spun breakfasts on the patio, along with plenty of recommendations from the owners about what to do next... maybe after another coffee.
San Juan Islands, Washington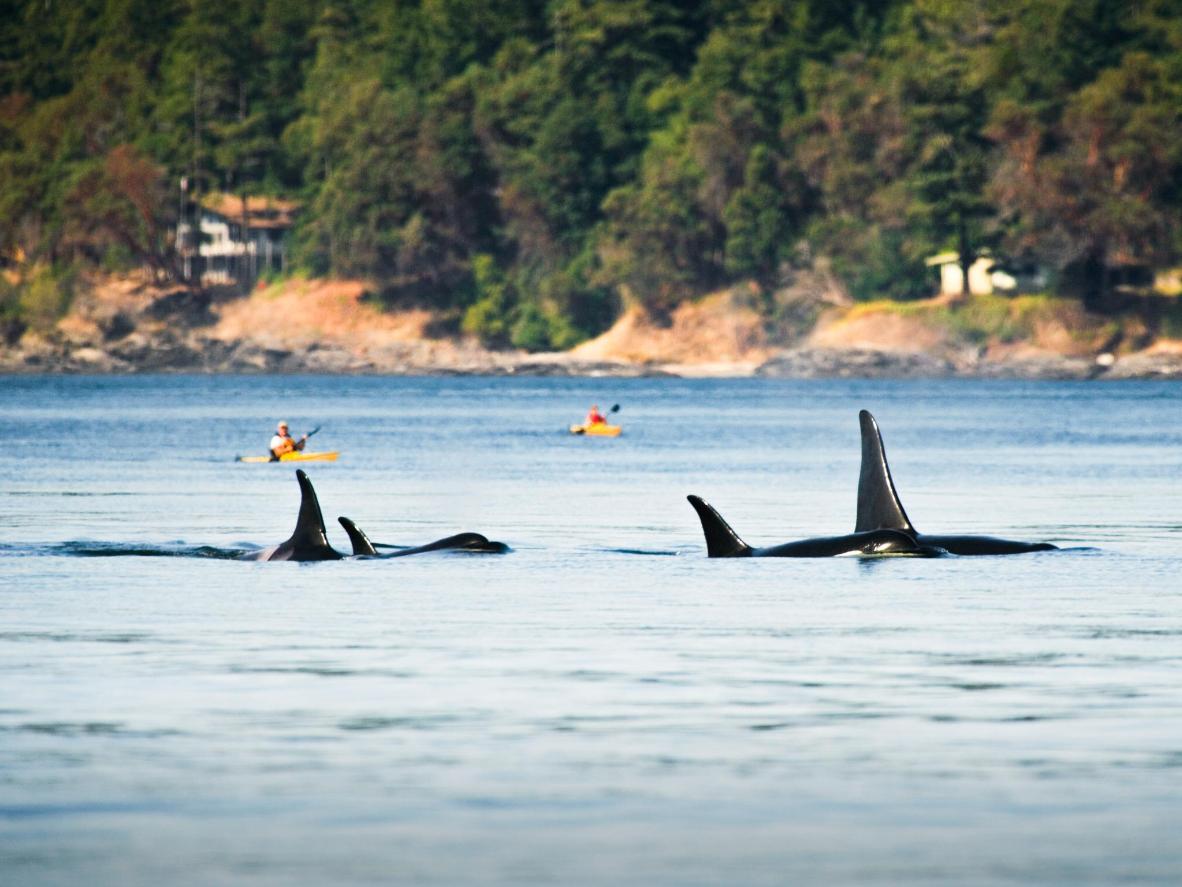 One of the best locations in the world to go whale watching – by kayak if you're feeling especially adventurous
Located in the waters between Canada and the US, the San Juan Islands is a collection of 172 named islands and reefs, but the three that are easiest to visit by ferry are San Juan Island, Orcas Island and Lopez Island.
Orcas Island, sometimes called "the Gem of the San Juans", is the hilliest, ideal for a backpacking adventure through a lush forest or relaxing on lake-side beaches. Lopez Island is flat, making it ideal for biking. It's also a good launching spot for a guided whale-watching kayak tour. San Juan Island is the largest of the three and is the most geared towards tourism. Enjoy a wine tasting at a vineyard, stroll lazily through fields of lavender, visit a lighthouse, or just do some casual nibbling at the Saturday farmer's market in Friday Harbor.
You'll find excellent places to stay on each of these islands. In fact, island hopping may be a good strategy. Why not start at the Friday Harbor House, elegant and modern with an outdoor area that has spectacular views of the harbour.