A festival holiday makes for an unforgettable travel experience – from discovering new artists to making special memories dancing alongside friends, family or strangers.
To inspire you to live in the moment and book that trip now, we've rounded up some of the best events on the South Korean music scene. Read on for six of the most incredible festivals to be held this summer, featuring all the top things to do and see, as well as places to stay nearby.
Incheon Pentaport Rock Festival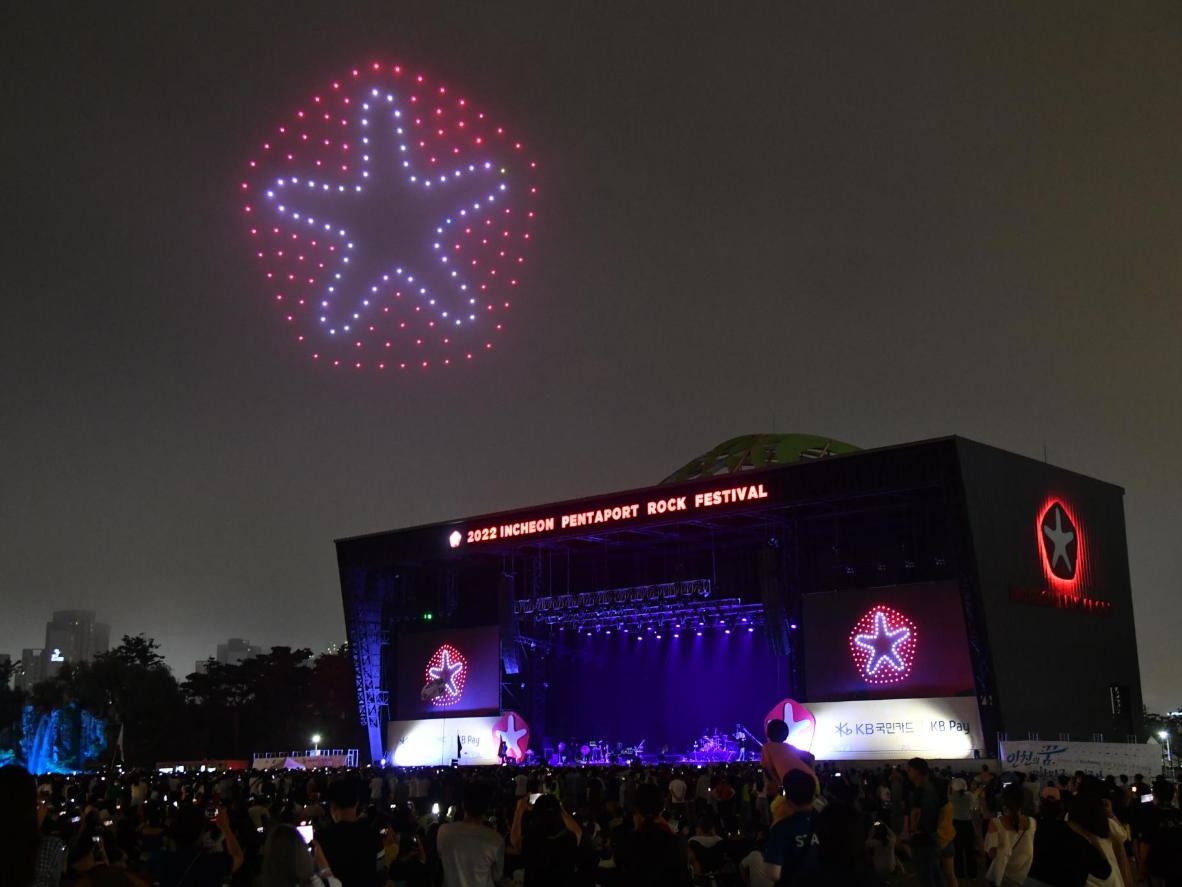 Drones display the festival logo and light up the night sky. (Image credit: The Kyeonggi Daily / 경기일보)
2023 dates: 4 – 6 August
Where: Songdo Moonlight Festival Park, Incheon
The ultimate Korean rock festival, Pentaport has been running for three days each August in Incheon's 'smart city', Songdo, since 2006. It's one of the biggest live music events in the country and always boasts a line-up that's hotter than the balmy summer weather.
Expect big name headliners like Nine Inch Nails, Muse, Dua Lipa, My Bloody Valentine, The Prodigy, Vampire Weekend and Japanese Breakfast. And an energetic crowd of all ages and backgrounds dancing all weekend long.
Kick-start your festival recovery with a stay at the nearby Gyeongwonjae Ambassador Incheon Associated with Accor, bathing in a vast cypress bathtub with views out over the city's Central Park. While in Songdo, you can also visit Haedoji Park for an extra dose of nature and activities like canoeing and kayaking.
Waterbomb Festival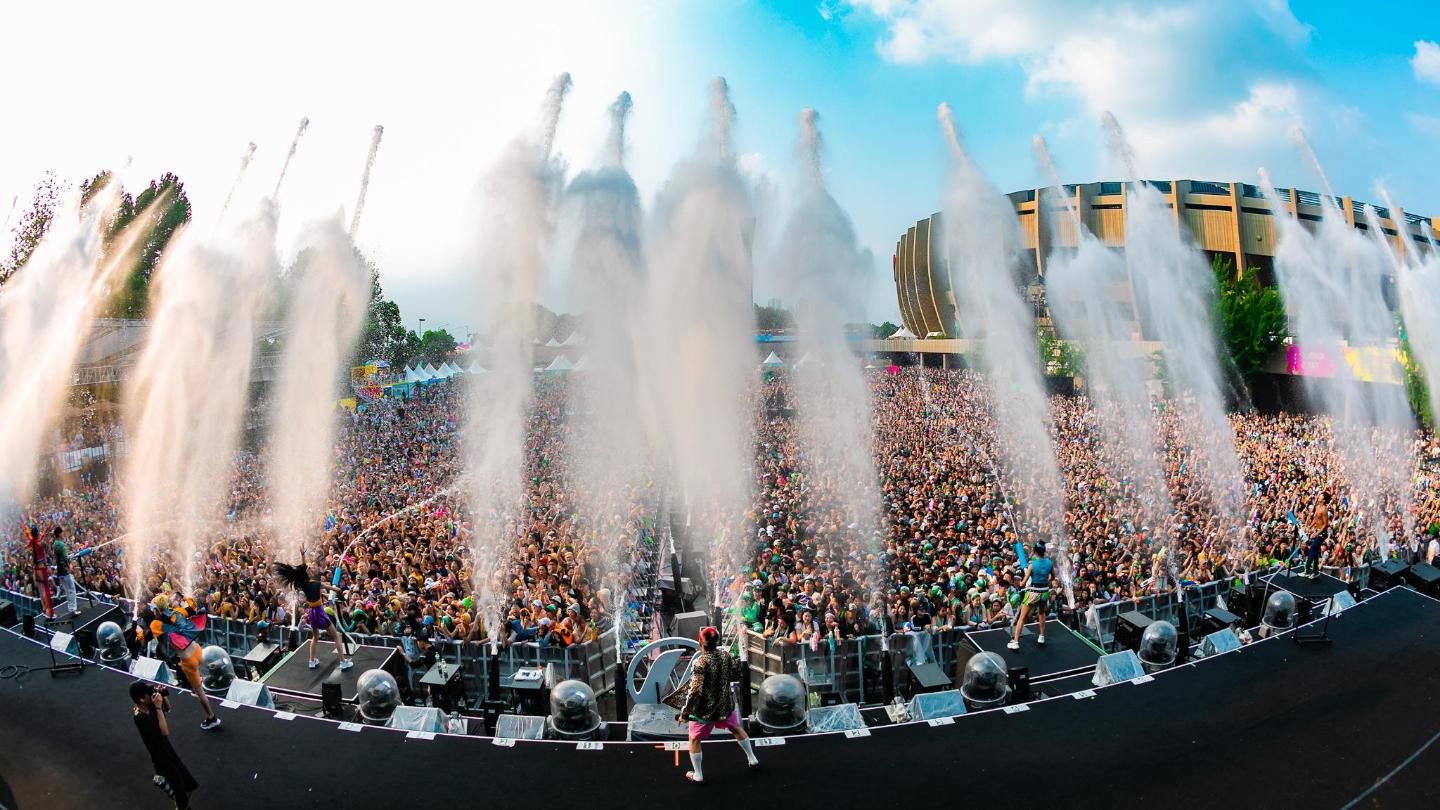 Things get wet and wild at Waterbomb Festival. (Image credit: WATERBOMB)
2023 dates: 23 – 25 June
Where: Seoul (plus events across South Korea, Thailand and Japan)
As the name suggests, Waterbomb Festival is essentially one enormous water fight – to a live soundtrack of hip-hop, K-Pop and EDM. It's an incredibly popular summer event, and has drawn names like Kai, Jay Park and BIBI to perform in the past.
The huge crowd (mostly wearing swimwear) is continuously sprayed with water, and there are even water fights between musicians on stage. Though the original, main event is set in Seoul, it also has offshoots in eight other South Korean cities (Gwangju, Incheon, Daejeon, Suwon, Daegu, Sokcho, Busan, and Jeju).
Look out for the colour you're assigned for the Team Battle Water Fighting, and enjoy the refreshing water cannons fired every 30 minutes throughout the festival. Stay close to the Jamsil Sports Complex (the festival venue) at Park Hyatt Seoul.
World DJ Festival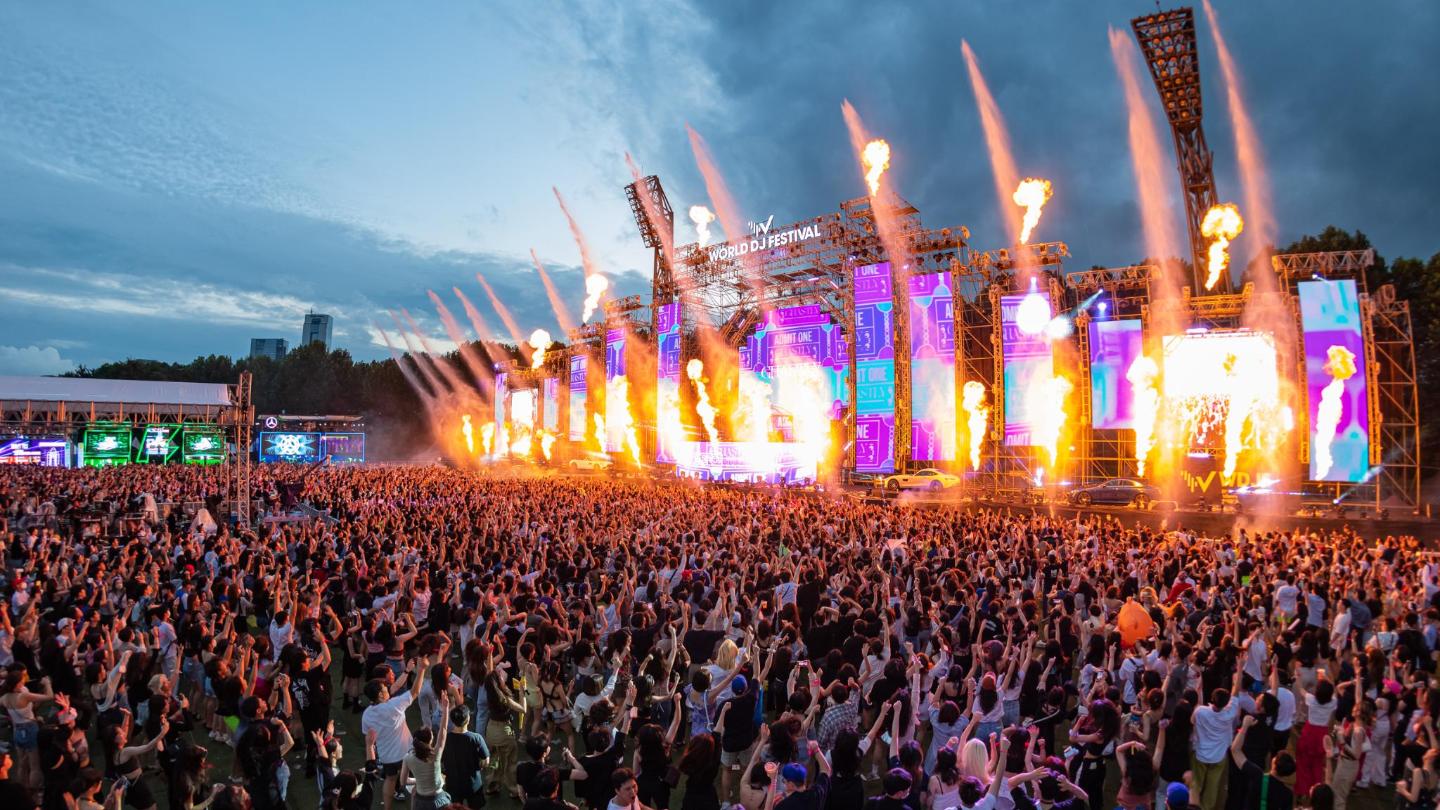 World DJ Festival features pyrotechnics and world-class DJs. (Image credit: BEPCTangent Creative / 비이피씨탄젠트)
2023 dates: 2 – 4 June
Where: Venues around Seoul Land, Gwacheon
World DJ Festival in southern Seoul is a great way to celebrate the start of the summer party season. Returning to South Korea's Seoul Land amusement park in early June, it promises three days of acclaimed EDM acts covering a range of dance music genres.
From house to trance, it brings people together to dance in the sultry summer weather to world-class DJs like Jedd, Nikki Romero, Medeon, Galantis, Vini Vici, Acraze, and Showtek. Head back to stay at voco Seoul Gangnam.
Seoul Park Music Festival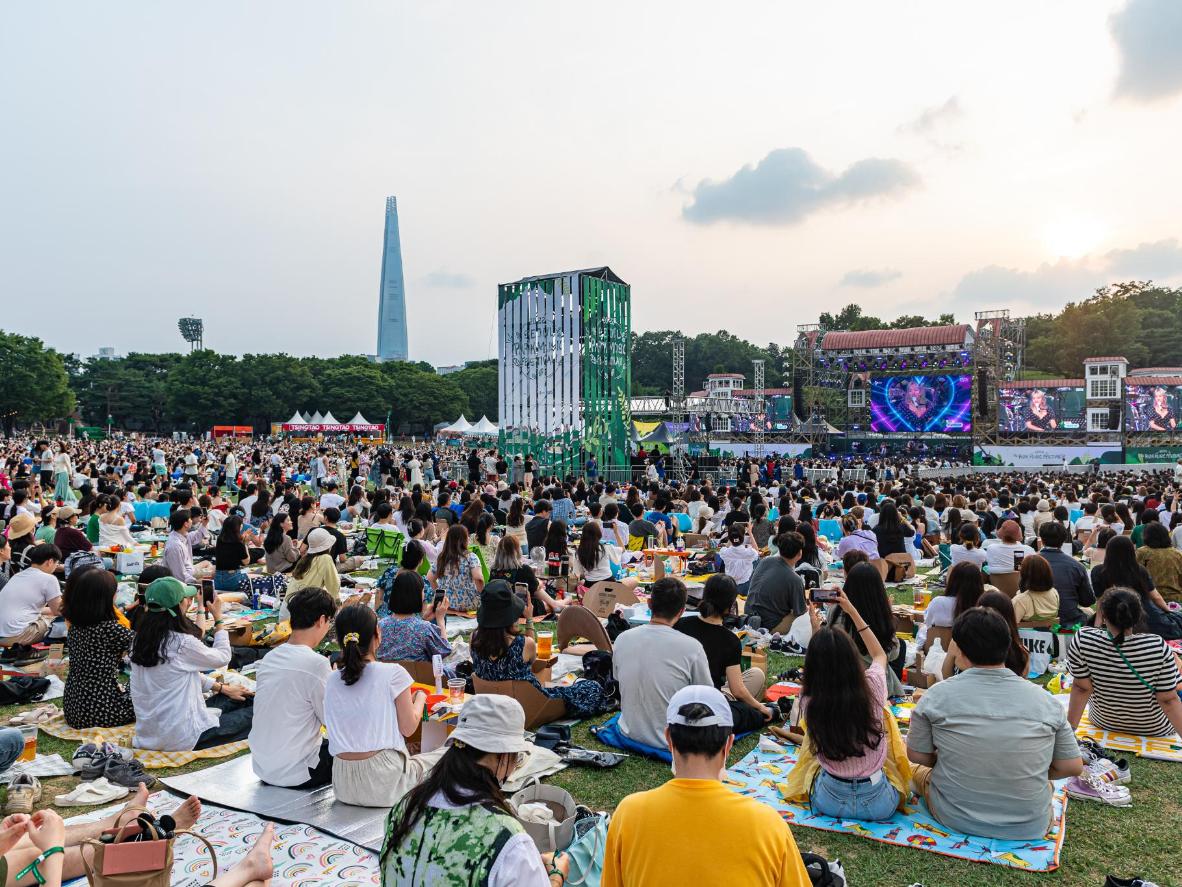 Lounge on picnic blankets and soak up the sunshine at Seoul Park Music Festival. (Image credit: © BEPCTangent Creative / 비이피씨탄젠트)
2023 dates: 24 – 25 June
Where: Seoul Olympic Park
Seoul Park Music Festival is a giant picnic music festival held in downtown Seoul. Coming back in June 2023 with a star-studded two-day line-up including Kyuhyun, Crush, Nerd Connection, LUCY and Sunwoojunga, the festival champions an array of genres as well as emerging talent.
Take a picnic and relax in the sunshine between dancing sessions, enjoying the scenic grounds – the spectacular 88 Garden waterfront stage is a highlight. Stay close to Seoul's Olympic Park, where the festival takes place, at the stunning Signiel Seoul.
RAPBEAT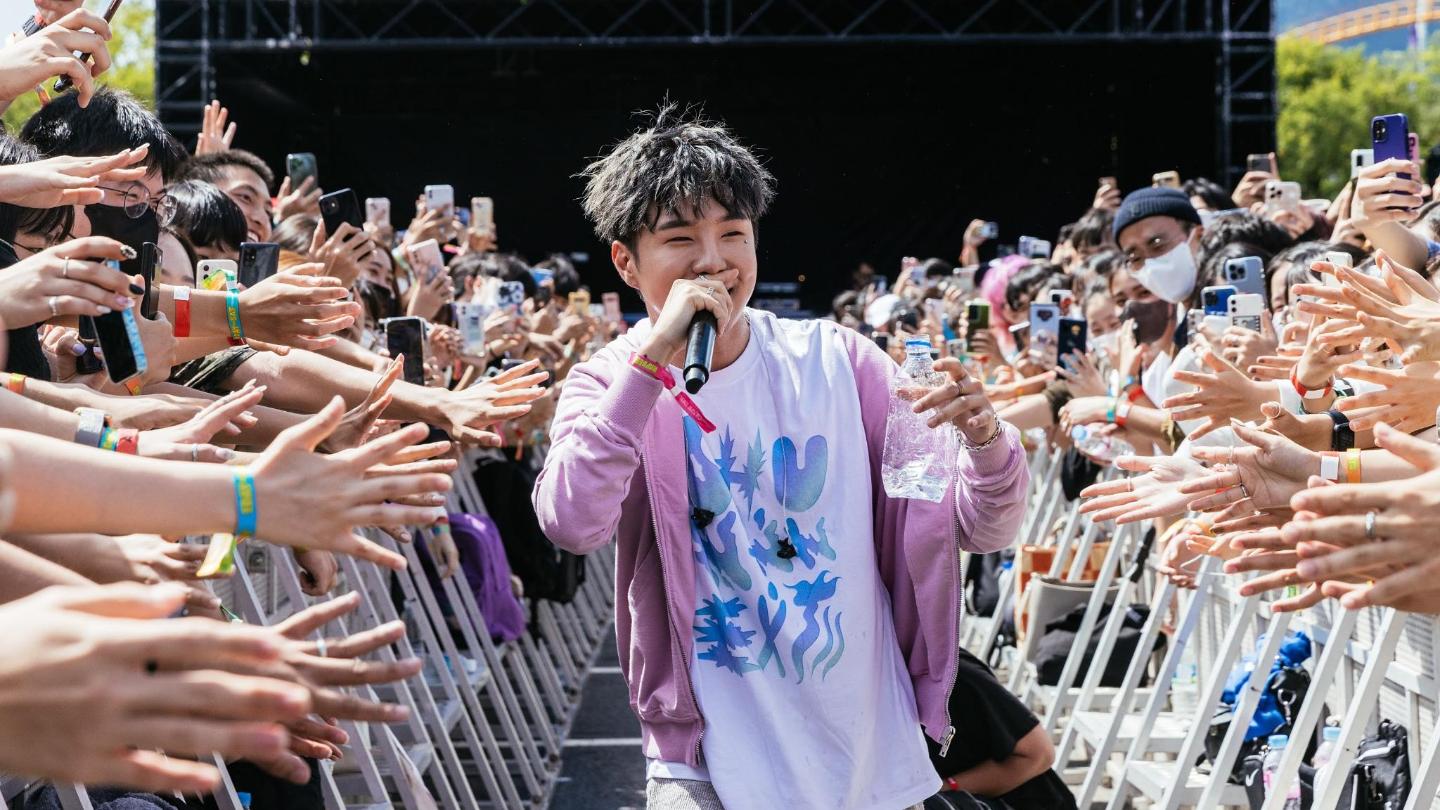 The energy is contagious as a performer takes to the crowd at RAPBEAT. (Image credit: RAPBEAT 2023)
2023 dates: 2 – 3 September
Where: Seoul
Though the focus of RAPBEAT is hip-hop and rap, the roster of artists still provides plenty of musical diversity. For two days in September, festival-goers can revel in the energy of the booming K-hip-hop scene and trust that even typhoon rain will only add to the party atmosphere. Whether you're after well-known or indie acts, you'll find something at one of the several stages, with each offering a different vibe by pumping out RnB, pop and rap respectively.
Past headliners such as CL, Aminé, BIBI and Zion.T tend to take to the main stage but with sets kept relatively short, you can easily see a variety of different performances. Stay close to the festival at the highly rated Orakai Cheonggyesan Hotel in Seoul.
Music in PyeongChang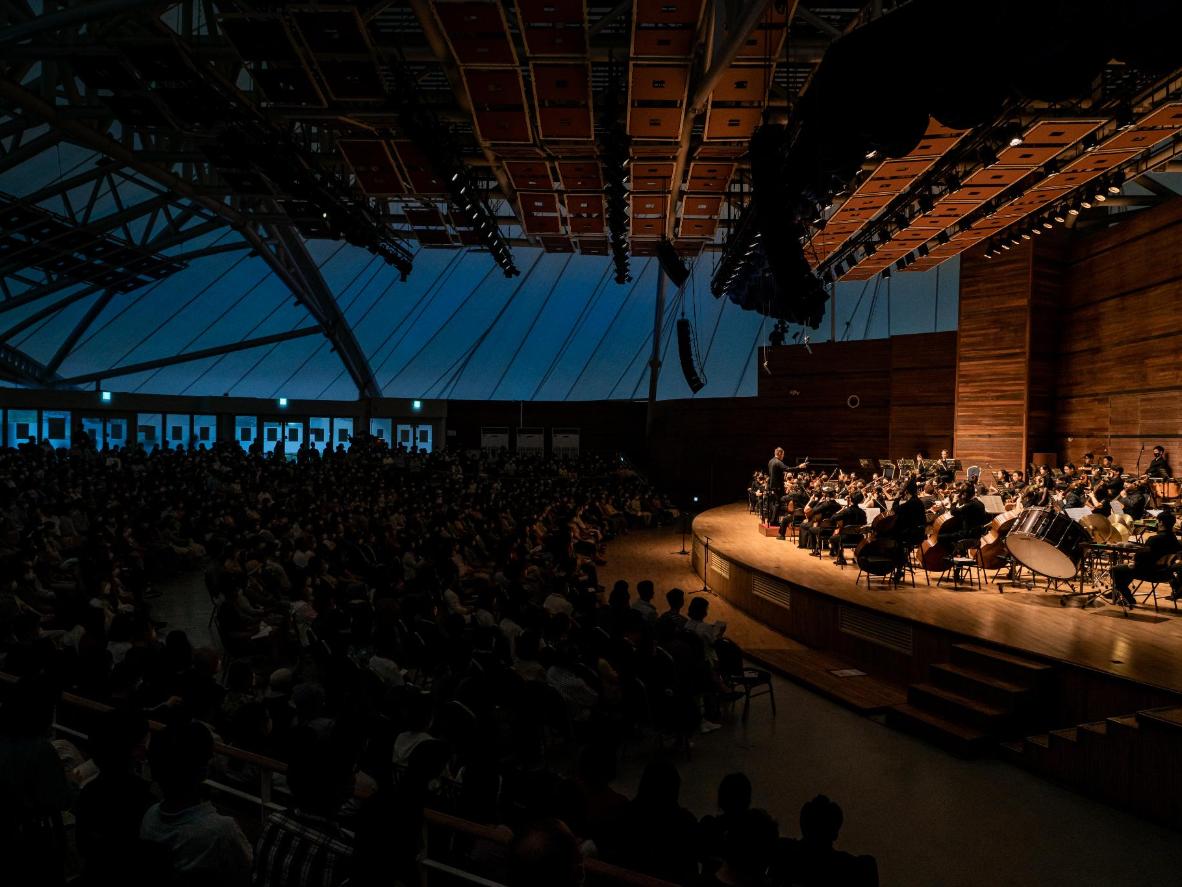 A captivated audience listens to classical music in PyeongChang. (Image credit: Music in PyeongChang / 평창대관령음악제 운영실)
2023 dates: 26 July – 5 August
Where: Pyeongchang
Taking place in the Winter Olympics host city of PyeongChang, this festival brings together some of the world's most eminent classical musicians for one glorious summer week. Founded in 2004, this year the festival has the renowned cellist Sung-Won Yang as the artistic director, following the footsteps of Hyo Kang, Myung-wha Chung, Kyung-Wha Chung, and Yeol-Eum Son.
Listen to solo, chamber music and orchestral performances from established as well as lesser-known classical talent, in the forest-cloaked and mountainous surroundings of the beautiful Gangwon-do region. Stay at Pyeongchang The White Hotel.