For an unforgettable holiday with a sense of adventure, theme parks are where it's at. From family-friendly dinosaur safari rides to roller coasters that'll spin you around and upside down at lightning speed, here are the five finest theme parks in North America.
Disneyland California, California, USA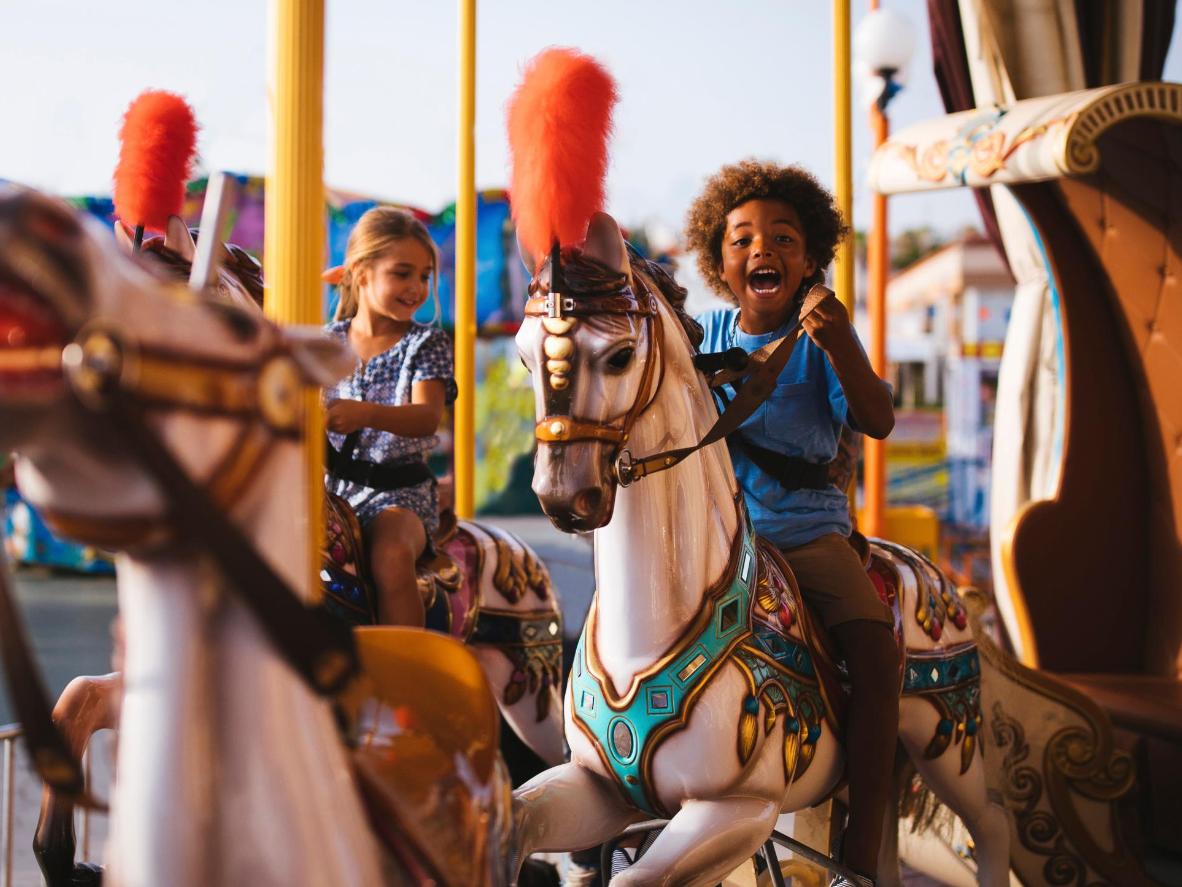 Disneyland California, California, USA
The magical world of Disneyland California offers the ultimate theme park experience, immersing you into the imaginative mind of the eponymous animator. In fact, it's the only Disney park both designed and completed by Walt Disney himself. The Disneyland Resort comprises two connected theme parks; Disneyland Park and Disney California Adventures, with Downtown Disney in-between – where you can wind down and refuel with everything from ice cream and pancakes to craft beer and cocktails. In terms of rides, don't miss the famous Indiana Jones Adventure, Pirates of the Caribbean, Space Mountain, and latest attraction, Star Wars: Galaxy's Edge, where Millennium Falcon: Smugglers Run and Star Wars: Rise of the Resistance have become firm Disneyland favourites. After a fun-filled day, head back to LA to continue the magic watching the sunset over the valley from your holiday home, Silver Box Beverly Hills.
Universal Studios Hollywood, California, USA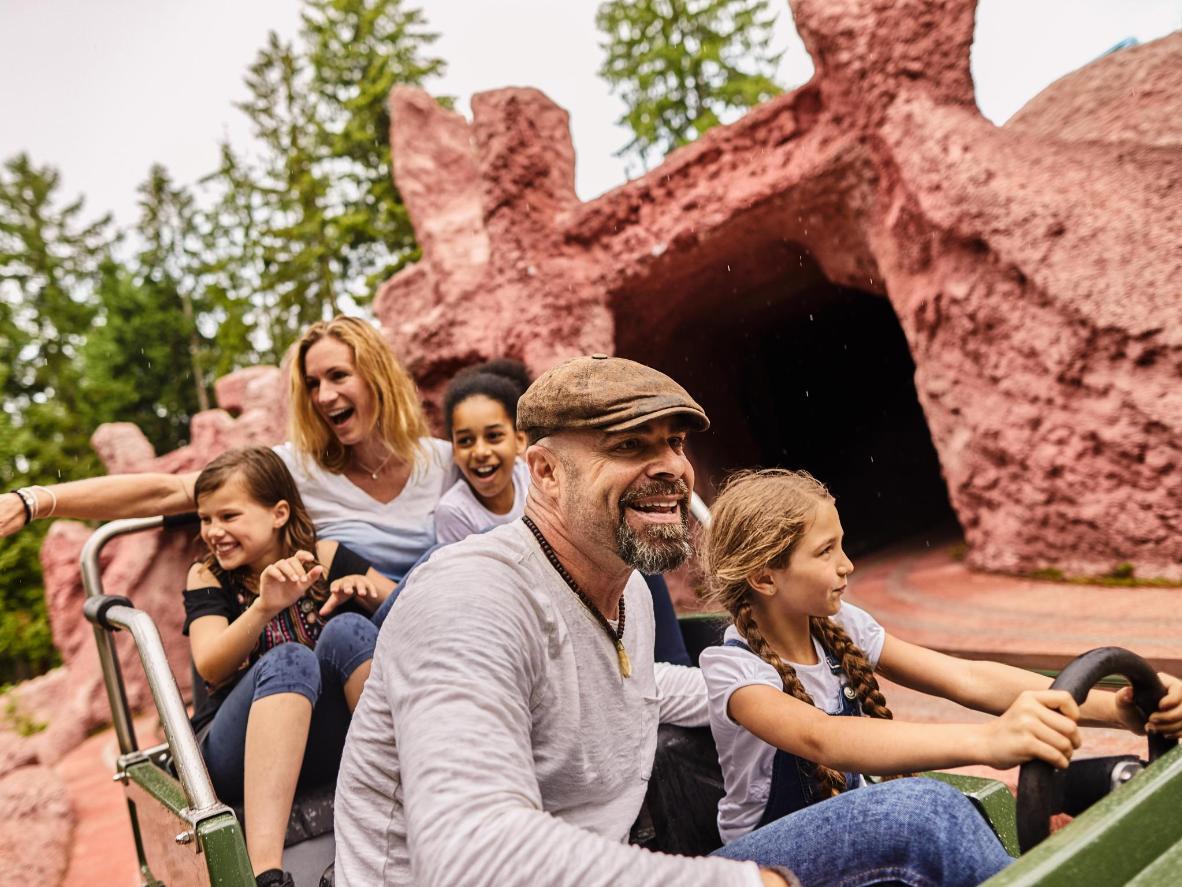 Universal Studios Hollywood, California, USA
Universal Studios Hollywood is a studio and theme park in LA that will thrill lovers of cinema. Transporting you right into the world of your favourite films and tv programmes, rides range from those themed around the The Simpsons, Transformers, Jurassic Park and The Fast & Furious franchise, to an entire Wizarding World of Harry Potter where you can refresh with a pint of butterbeer. But the real draw of coming here has to be going behind the scenes on the film studio tours; here, you'll chug past famous sets on a tram, exploring Spielberg's set design and spotting characters like Jaws and King Kong, with the whole thing video hosted by comedian Jimmy Fallon. Spend the night at El Royale Hotel - Near Universal Studios Hollywood.
Legoland® Florida, Florida, USA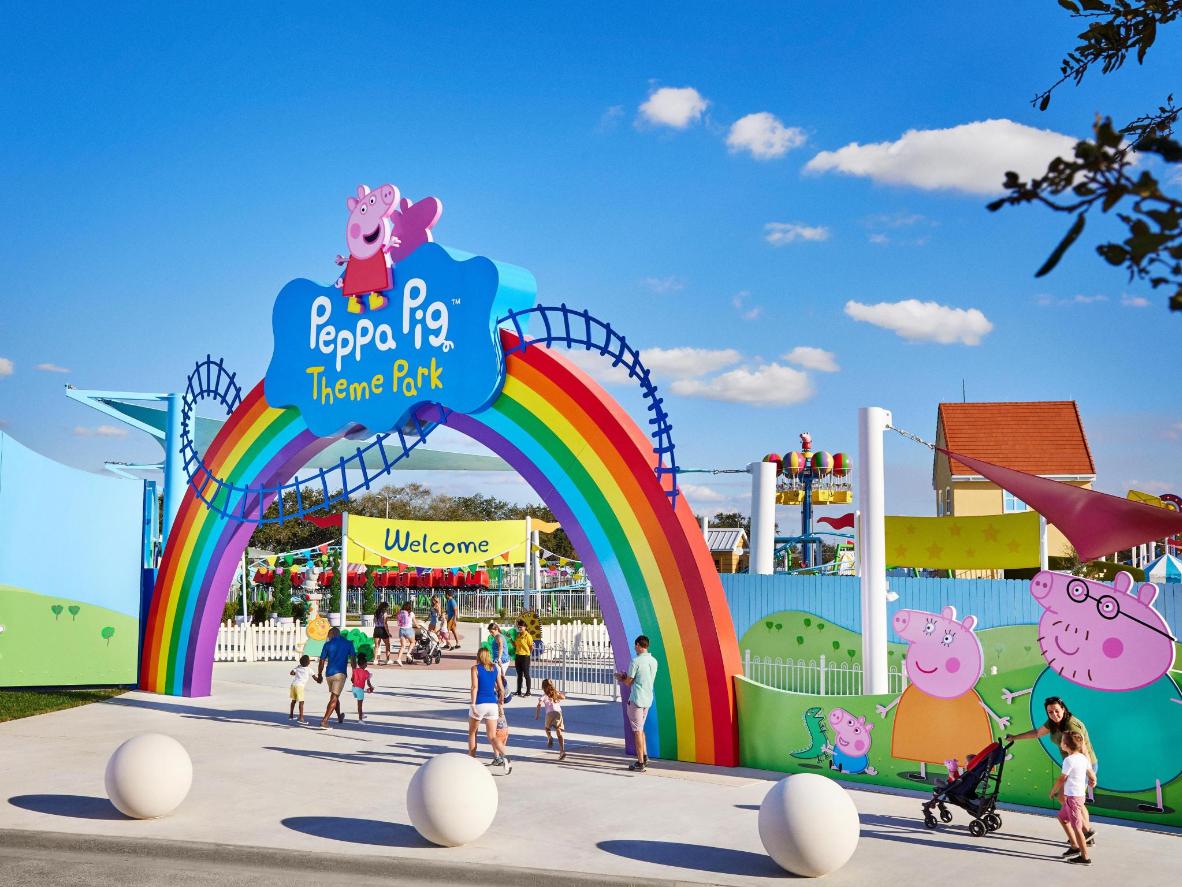 Legoland® Florida, Florida, USA
When it comes to family-friendly theme parks, you can't do much better than Legoland® Florida. Designed for families with children under 12, it's an imaginative and playful world spanning 150 acres with over 50 rides, a Legoland® Water Park (nice for keeping children cool in the Florida sun), a botanical garden and The LEGO® Movie World, which brings the hit animated film to life. But there's also stimulating stuff for adults in tow; from The Dragon roller coaster, and rides with virtual reality add-ons, to dinosaur-themed ride Coastersaurus, and of course, LEGO® bricks dotted all around the park for spontaneous construction sessions. There are also three resort hotels – Pirate Island Hotel, Beach Retreat and LEGOLAND® hotel – making for an extra easy family trip. Stay at the park's very own LEGOLAND® Florida Resort for added comfort and convenience.
Legoland, New York, USA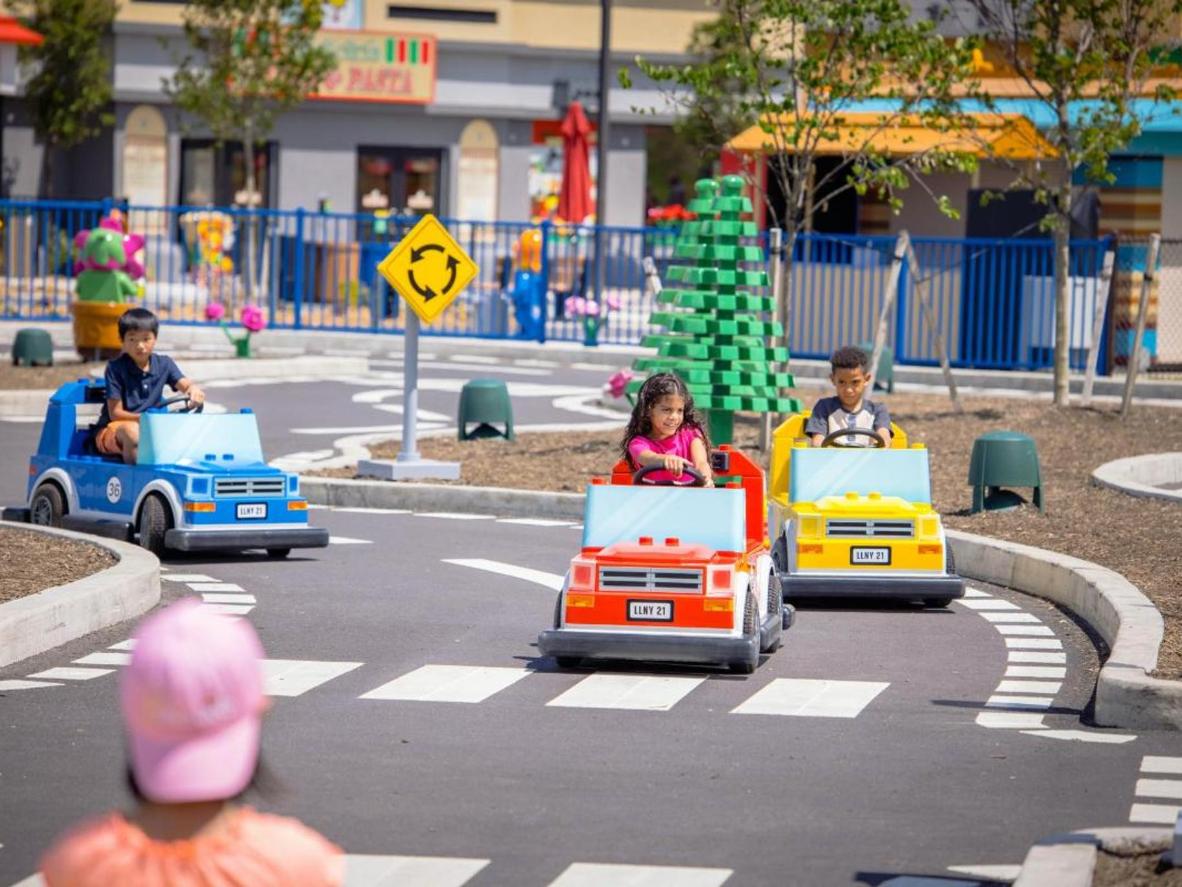 Legoland, New York, USA
The recently opened LEGOLAND® New York is located in the village of Goshen just 60 miles northwest of NYC, making it an easy day trip from the Big Apple. While slightly smaller than its Florida outpost, this LEGOLAND® boasts all of the same family-friendly, thrill-seeker appeal – as well as its own exclusive attractions like the LEGO® Factory Adventure Ride. Explore the park's seven themed LEGO® lands, see a whole country in a day at Miniland (where cities like Las Vegas and NYC are replicated in LEGO®), and get your very own LEGOLAND® licence at the charming LEGO® Driving School. Head back to NYC to spend the night at the highly rated MADE Hotel.
Six Flags Mexico, Mexico City, Mexico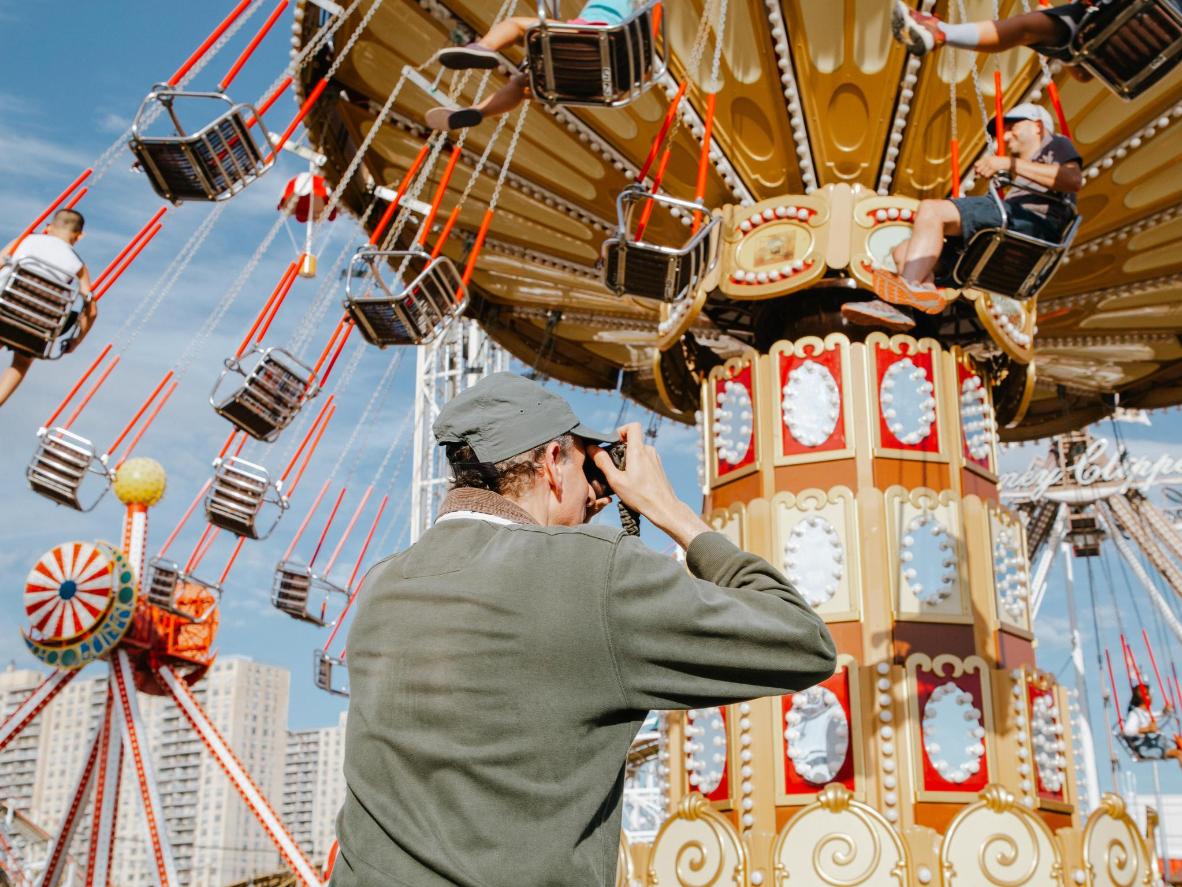 Six Flags Mexico, Mexico City, Mexico
Six Flags Mexico is the most famous and most-visited theme park in Latin America, and promises visitors an exhilarating experience. The park boasts nine gravity-defying roller coasters, including spinning behemoth, The Joker, a Wonder Woman 4D Free Fly Coaster, the intimidatingly-named Tsunami, and both Superman and Dark Knight-themed coasters. And an array of other incredible attractions and experiences, not to mention two water rides perfect for cooling off in the Mexico City sunshine. Stay at the beautiful Hacienda Peña Pobre, just 3.5km from Six Flag Mexico.