In the words of John Lennon, 'life is what happens to you while you're busy making other plans'. To take a step back and reflect on where you're at and where you want to be, a sabbatical is often needed.
For those blessed with the opportunity to take a break from work, we've rounded up some of the best sabbatical ideas in the Asia-Pacific region – from picking up a new skill like surfing, to mastering the art of meditation while staying in a temple.
Learn to cook in Hội An, Vietnam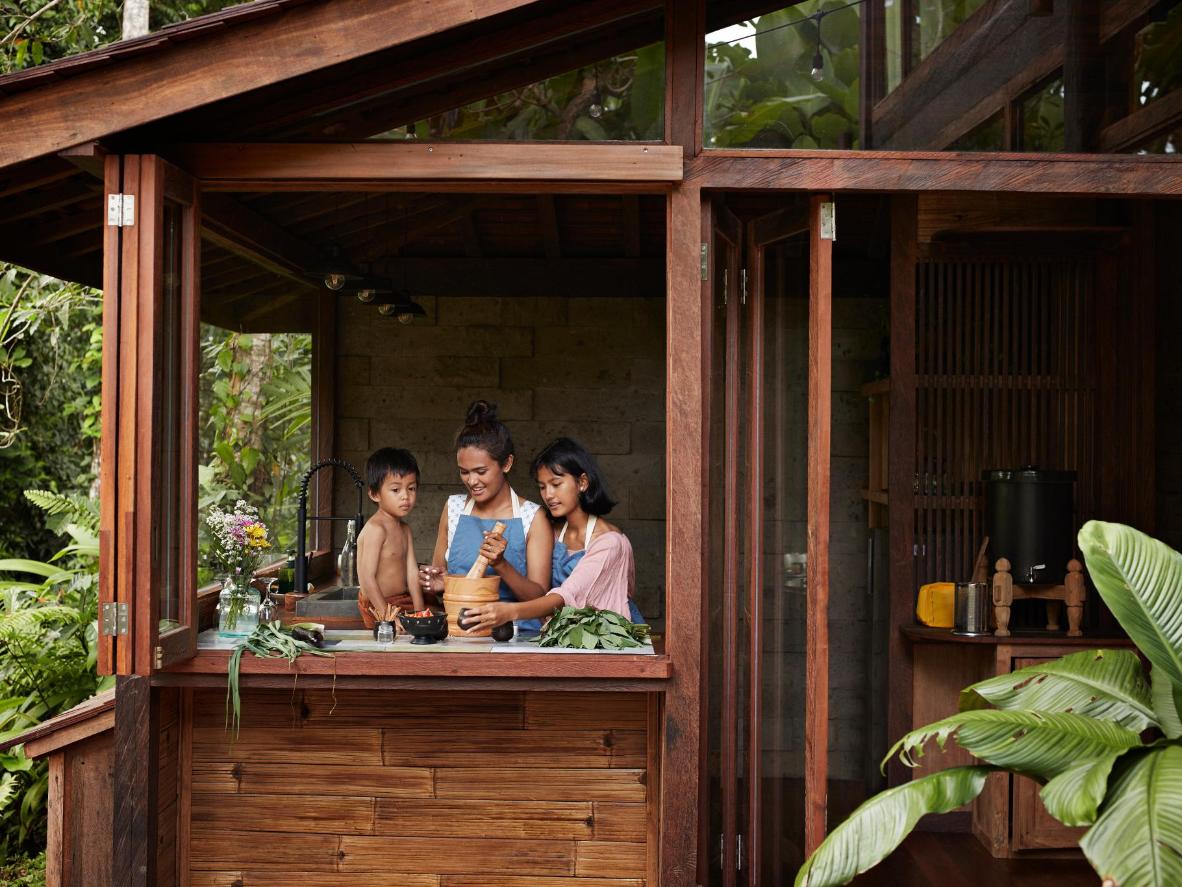 Enrich your life with a cookery course in Vietnam
Anyone who visits Vietnam will quickly discover how complex, varied and downright delicious its cuisine is. If you've got the time away, why not spend it enriching yourself with a course that dispels some of the best Vietnamese cookery techniques? The coastal city of Hội An is a particularly popular place for such experiences, while it also offers a slow pace of life by the sea.
Explore its magical ancient old town with painted pagodas, canals and paper lanterns, then take a class or course at somewhere like Gioan Cookery School. Classes often include a tour of a local market to pick up ingredients before learning the basics of making traditional dishes like phở (rice noodles in bone broth), banh xeo (crispy pancakes with varied fillings) and fresh spring rolls.
Make yourself at home during your sabbatical staying at the highly rated Okra Hoian.
Meditate during a temple stay in Koyasan, Japan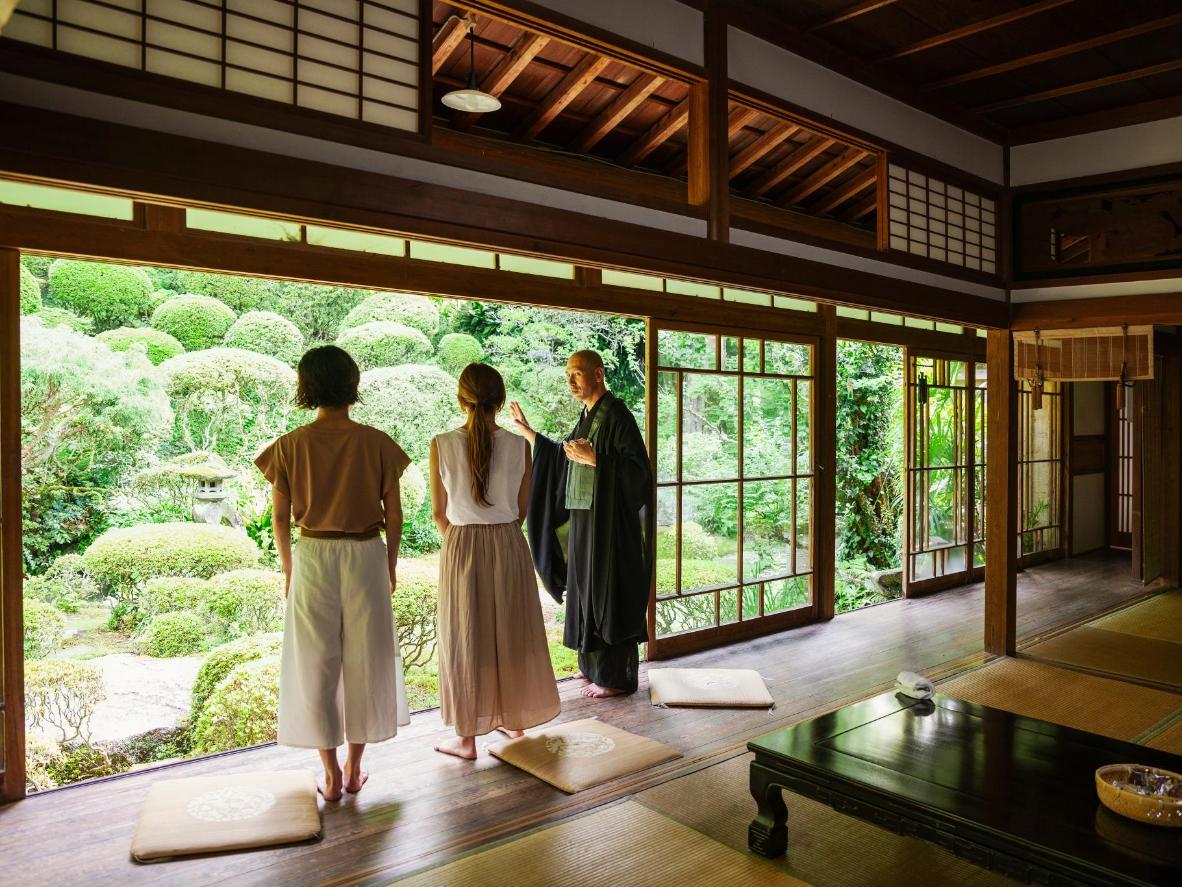 Seek peace of mind staying in a Japanese temple
If you can't quit your job and renounce all material possessions in pursuit of enlightenment, then a sabbatical spent meditating during a temple stay in Koyasan is at least a step in the right direction. For over 1,000 years, temple lodgings known as shukubo have welcomed monks and passing pilgrims. These days, they offer mindful modern travellers ample opportunity to reflect and seek peace of mind.
These shukubo can be found in rural areas all over Japan, amid sacred, tranquil and remote natural surroundings. One thing to bear in mind during your stay is to respect the resident monks and try to disturb them as little as possible as they go about their daily training.
Shukubo Koya-san Eko-in is a particularly serene stay within the grounds of a 1000-year-old Buddhist temple, offering Buddhist rituals, meditation, a beautiful garden and elegant, traditional Japanese decor.
Train to be a yoga teacher in Mysuru, India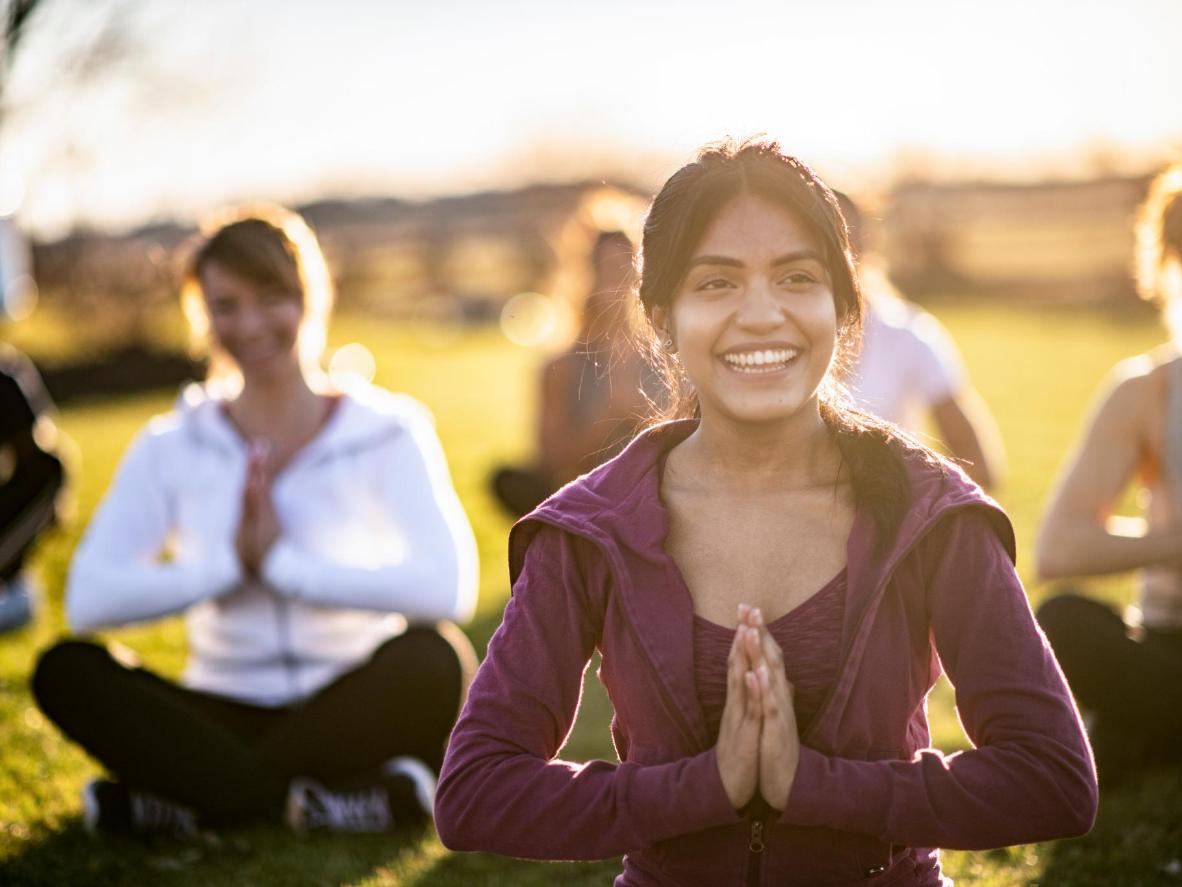 Enjoy a life-changing sabbatical practising yoga in Mysuru
The city of Mysuru in the southern Indian state of Karnataka is perfect for a life-changing sabbatical. It's the birthplace of Ashtanga yoga and a highly personalised method of teaching it known as the Mysore method, which entails practising six days a week before the sun rises. A place of pilgrimage for yogis around the world, it's even attracted Madonna to visit its revered yoga schools.
Most of these 'shalas' (a Sanskrit word referring to yoga studios) accept students for one month minimum, so you'll be able to truly get to know this leafy metropolis with its palpable spiritual and soothing energy. Grab a fresh coconut from the nariyal wallahs (coconut-sellers) after practice each day. Then head to local cafés like C.C.B.C or TKS Iyengar's to enjoy a fresh, mouthwatering breakfast of south Indian delicacies like idli (fermented rice cakes) and dosa (fermented rice pancakes).
Settle in for your sabbatical staying at Red House Yoga Center in Gokulam, the area where you'll find most of the yoga shalas.
Learn to surf in Byron Bay, Australia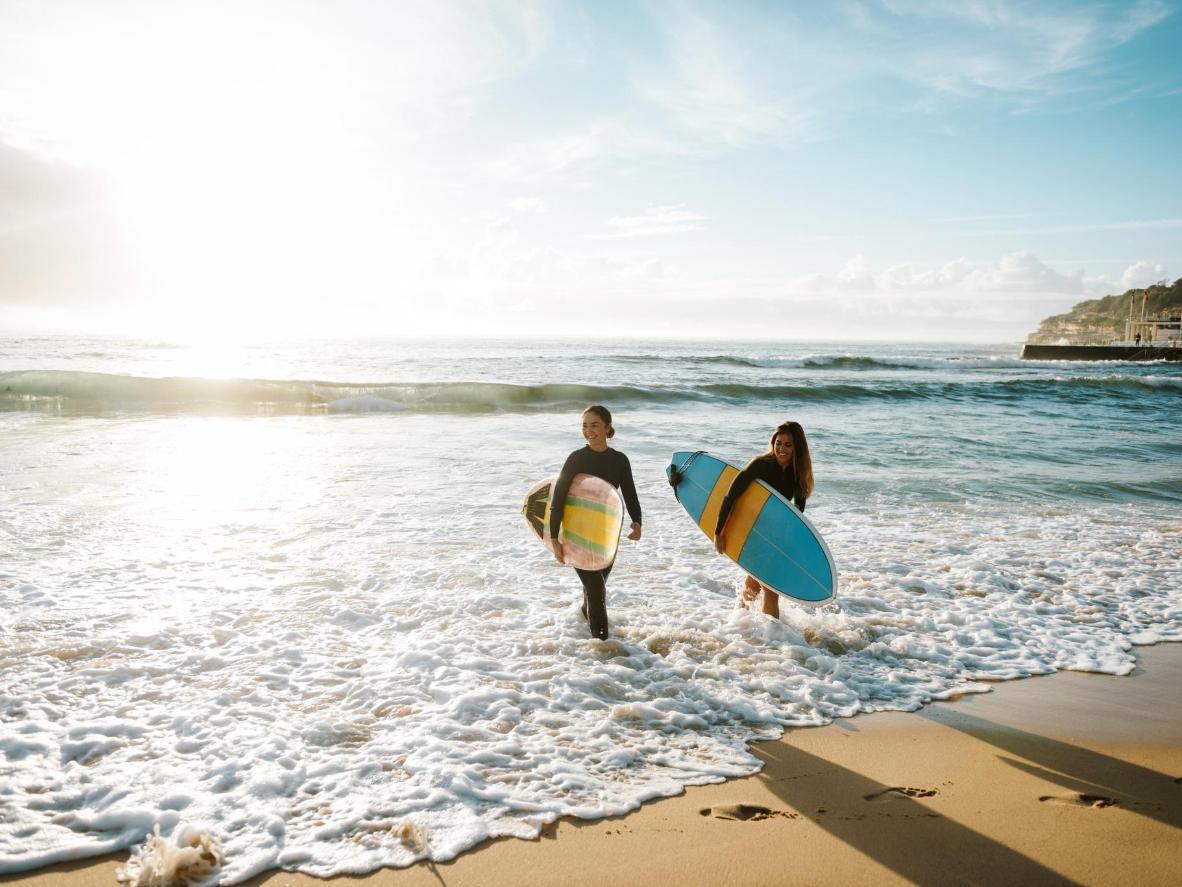 Spend your sabbatical by the sea and learn to surf Down Under
For a truly revitalising sabbatical break, what could be better than mastering a new skill while also spending hours on end in the sun and sea? And when it comes to learning to surf, Australia is the place to do it. More specifically – Byron Bay, a once sleepy beach town that's grown to be glitzier but still retains its laid-back appeal and magnetic natural beauty.
The town has several long stretches of gleaming white sand to choose from – start with the beginner-friendly gentle rollers off Watego Beach. And graduate from your sabbatical spent with a local surf school to the big swell of the bronzed and pro surfer-filled Brunswick Heads Beach.
Treat yourself to a stylish sabbatical stay at WategosRent, Byron Bay.
Volunteer at an elephant sanctuary in Chiang Mai, Thailand
Feed rescued elephants while volunteering in Thailand
For a fulfilling sabbatical experience, head high up in the misty, jungly mountains near Chiang Mai to Elephant Nature Park. One of the best-known conservation projects in all of Thailand, it has been rehabilitating rescued elephants since 1995. In addition to a number of elephants saved from exploitation here, you'll also find adopted cats, dogs, pigs, ducks and all manner of other animals in need.
Visitors are welcome for single day tours and overnight stays, but note that the longer volunteer placements that are available must be organised well in advance. For the latter, you'll help the elephant mahouts (keepers) prepare fresh produce for feeding time, feed them yourself by hand, and bathe them in the rainforest rivers. You'll gain insight into the behaviour of these beautiful creatures while watching them roam free, and do something positive for the planet all at once.
Though you'll be living in on-site accommodation while volunteering, check into the scenic Hoh Guesthouse to extend your stay after your placement.
Learn Korean on Jeju island, South Korea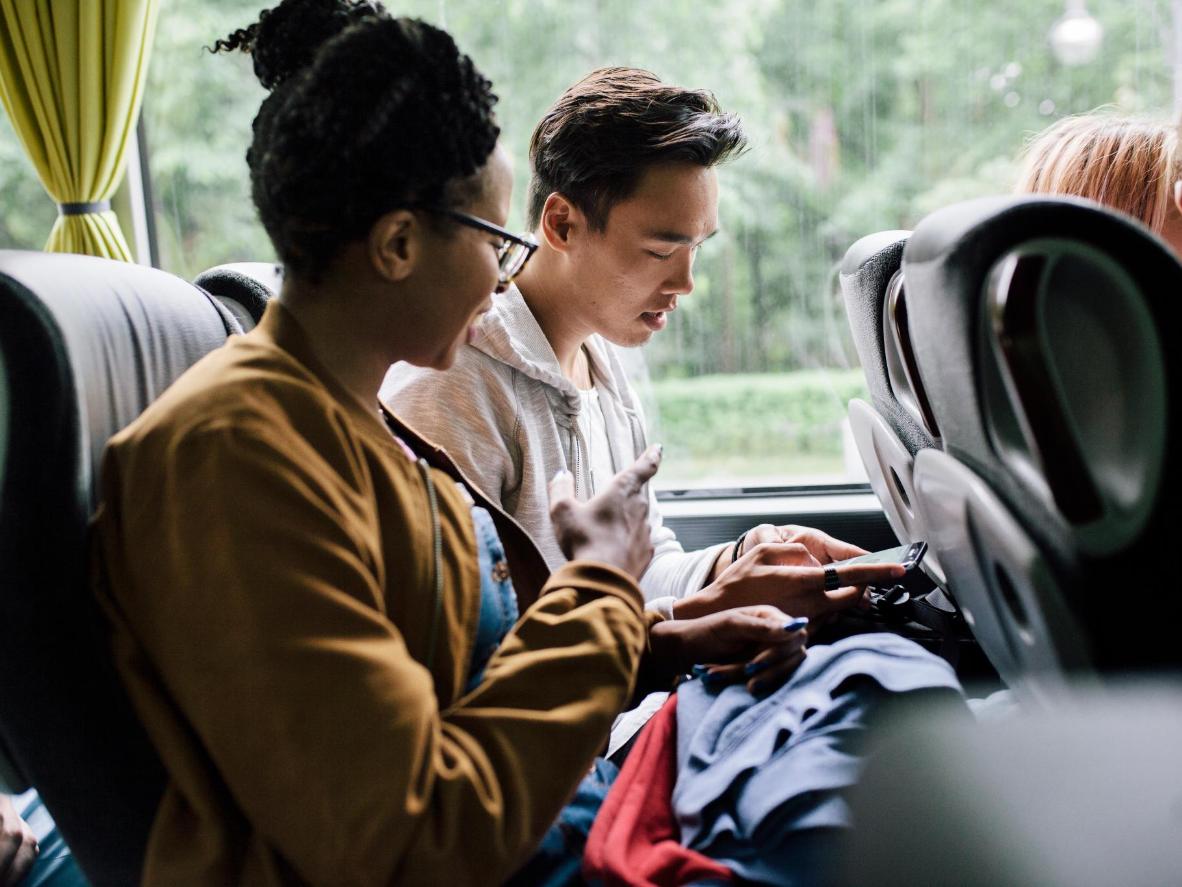 Make local friends to practise your Korean while living on Jeju Island
The international rise of interest in Korean culture in recent years has been so significant that there's even been a term coined for its proliferation – 'hallyu' (meaning the 'Korean wave'). For those keen to ride this wave, a sabbatical spent learning the Korean language – one of the fastest-growing languages in the world – is a great shout.
To pick up these language skills as fast as possible, immerse yourself in local life with an extended stay on the idyllic Jeju Island. Here, you can walk away from the stress of your job and life back home, while trying out Korean cuisine, music, cinema, and lapping up the beautiful scenery.
Wake up to views of the ocean while staying at JEJU Doldam B&B during your sabbatical.