For a dreamy summer escape, not much could surpass the rolling hills, lakes and stunning coastline of Northern Italy. Whether you'll spend your time away with family or friends, a holiday home is a great way to immerse yourself in local life while also guaranteeing relaxation and comfort.
From historic villas on Lake Como to a bungalow overlooking the sea on the Italian Riviera, here are eight incredible holiday homes for an unforgettable trip.
Villa Vitali - Bellagio, Bellagio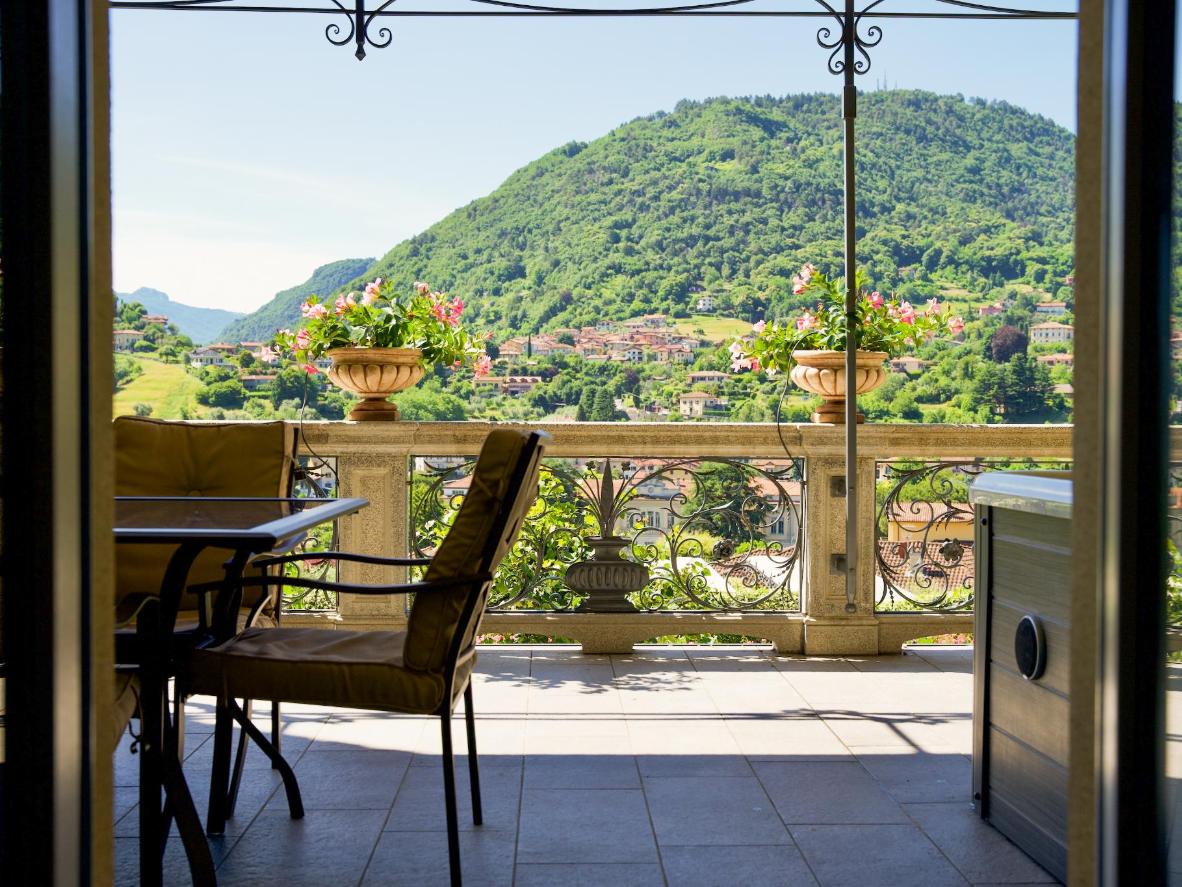 Villa Vitali promises plenty of 'dolce far niente' (meaning 'sweet idleness' in Italian)
Just outside the enchanting village of Bellagio on the shores of Lake Como, Villa Vitali offers bright, airy apartments within a pretty, pale yellow-painted 19th-century villa.
Set within manicured gardens, the villa boasts a hot tub and an elegant outdoor swimming pool area, if you fancy a change of scene after taking a dip in beautiful Lake Como itself. Wake up with fresh Italian coffee on the pretty patio with potted pink jasmine and eat breakfast while enjoying the captivating mountain and lake views.
Domus Plinii 1792 Suites, Faggeto Lario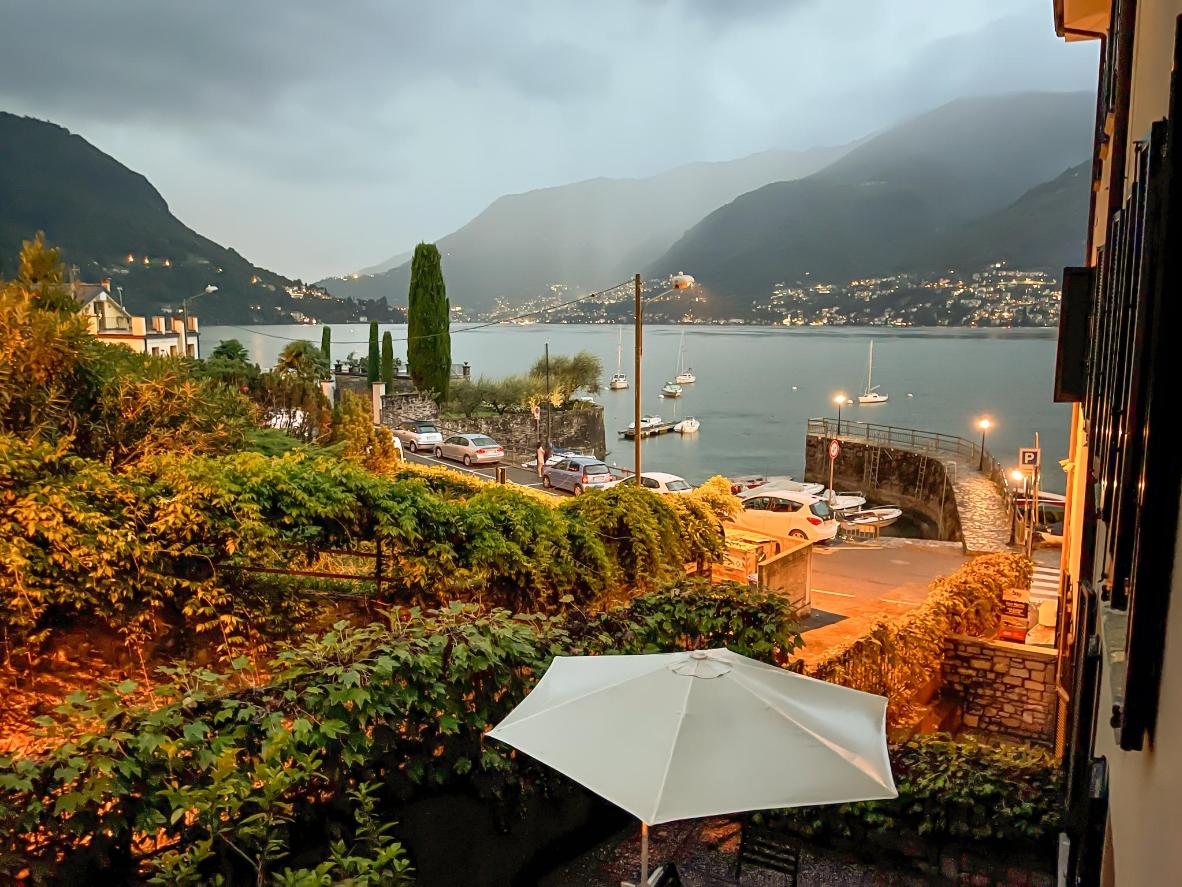 Relish fresh mountain air and dreamy views of Lake Como at this elegant property
Another property on the shores of Lake Como – an area so appealing that the likes of George Clooney, Madonna and Gianni Versace own or have owned houses there – Domus Plinii 1792 Suites is set right on the water. Each suite has been tastefully furnished with geometric wallpapers in playful colours, brass-framed mirrors, vintage designer vases, and teak and mahogany furniture collected from antique markets around Italy.
There's a peaceful outdoor pool in the garden but the real selling point is the private pier and beach area with sunbeds. Not to mention the watersports centre where you'll find access to kayaking, paddleboarding and the property's own two speedboats for exploring the lake at your leisure.
Casa San Martino Lago Di Como, San Siro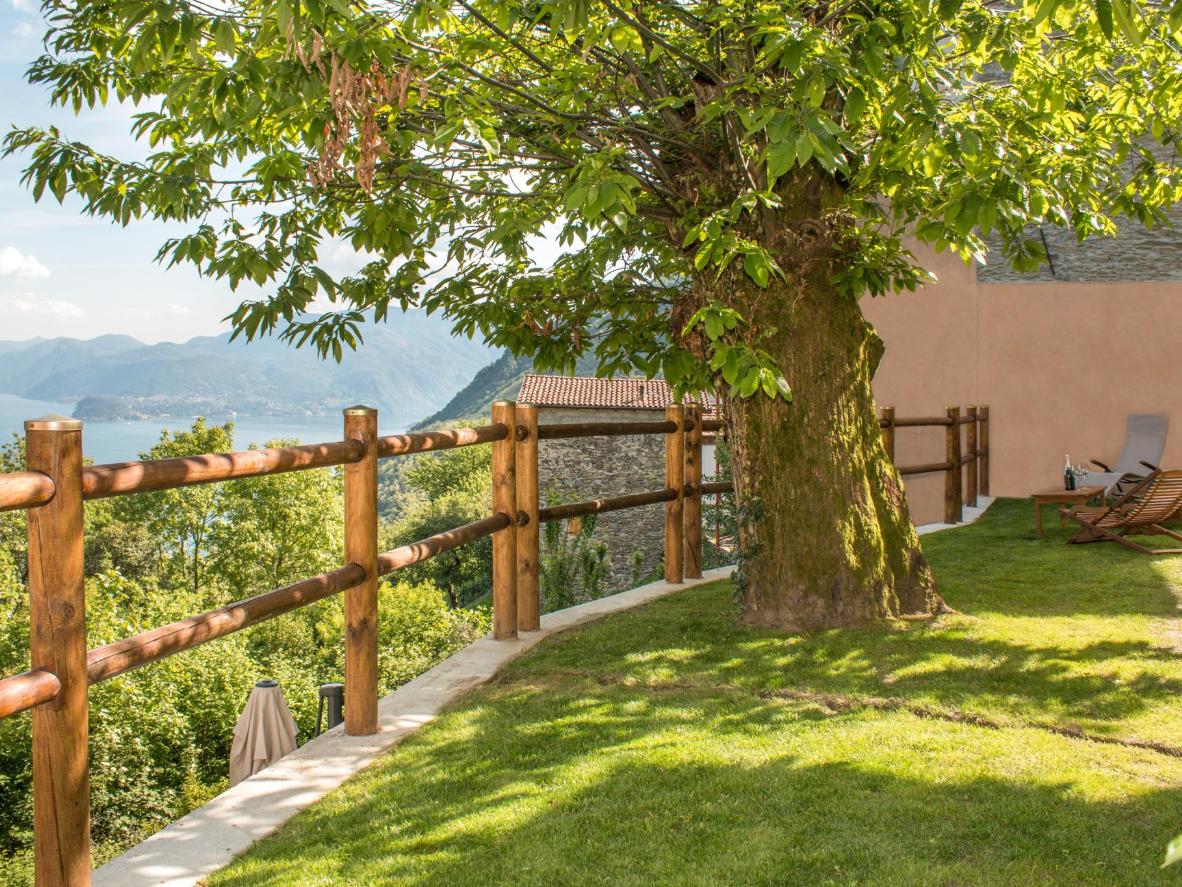 Expect breathtaking views and rural charm in this secluded old stone farmhouse
For an entire holiday home on Lake Como, Casa San Martino Lago Di Como is the perfect choice. As a secluded old stone farmhouse with a wine cellar, it offers guests an idyllic rural stay with plenty of creature comforts.
Sleep in Toile de Jouy bed linen on big antique beds and beneath ceilings with wooden beams, and draw your curtains each morning to exceptional views of the middle of Lake Como. There's also a lovely grassy terrace with deck chairs for an evening aperitivo while watching the sunset over the water.
Agriturismo Hegemone, Tremosine Sul Garda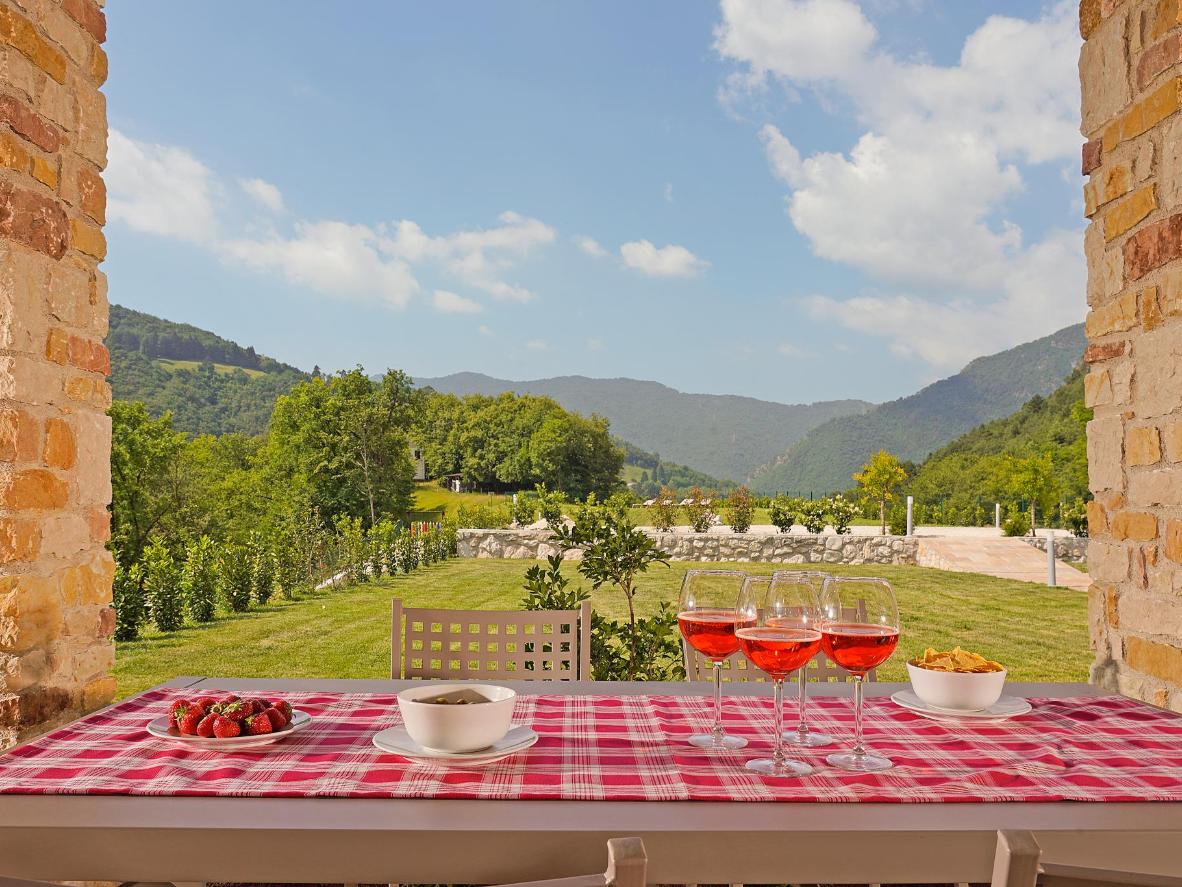 Soak up the sun with an aperitivo on this apartment's private terrace
A tranquil apartment just a 20-minute drive from the waters of Lake Garda, Agriturismo Hegemone offers a charming Italian rural escape with incredible views. Stood on the mountain slopes that border the lake, it also promises easy access to the region's impressive hiking trails.
While you're not exploring the natural surroundings, soak up the sun and the aforementioned amazing vistas while relaxing with an aperitivo on the apartment's private terrace.
Agriturismo Corte Patrizia, Caprino Veronese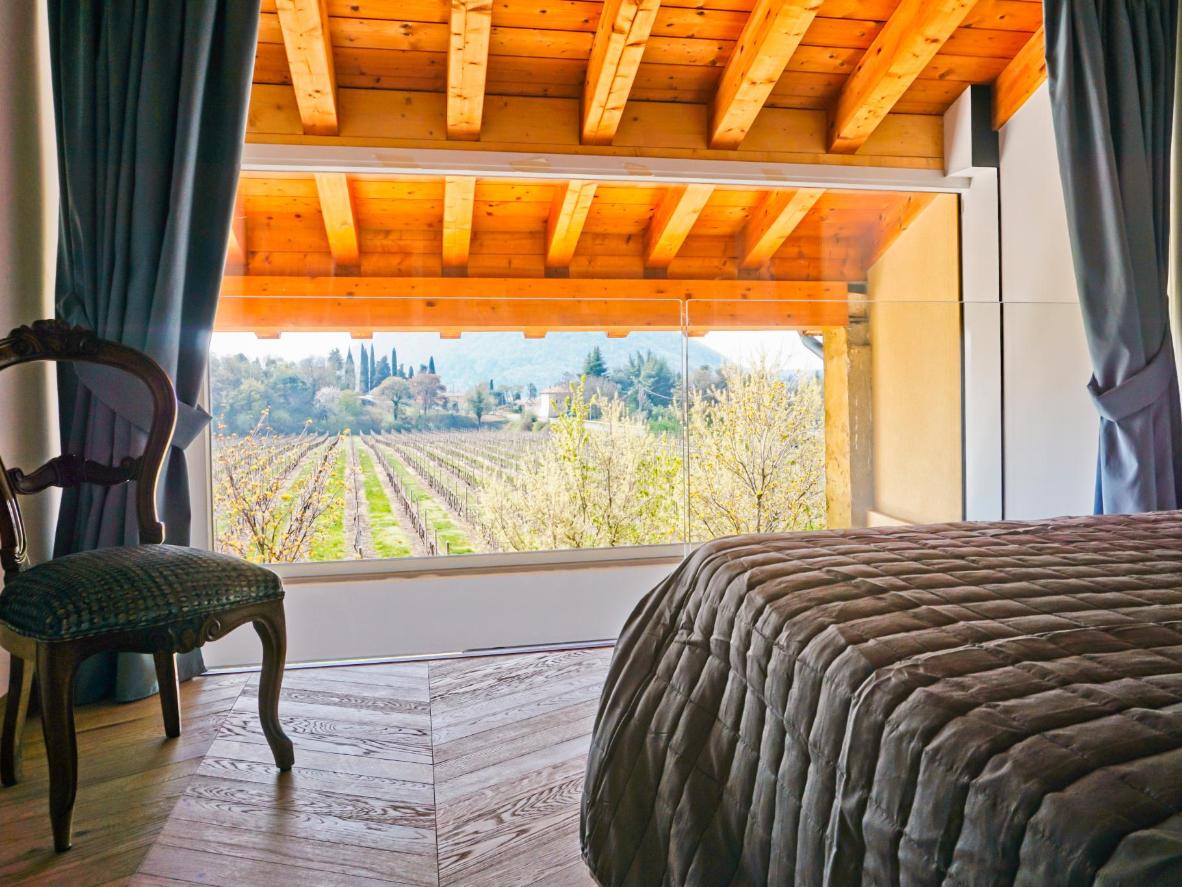 Book yourself a suite with amazing vineyard views
Italy's agriturismos are always artfully done – and Agriturismo Corte Patrizia is no exception. It's located just beyond the hills that climb towards the sky from the shores of the gorgeous Lake Garda (a slightly lesser-known and thus quieter version of nearby Lake Como).
The interiors are an aesthetically pleasing mix of modern and antique furnishings, with minimal stone-tiled spaces in muted colours, as well as bathrooms with patterned tiles and old brass mirrors. Rooms feature floor-to-ceiling windows that overlook the surrounding vineyards, and there's even a spa and wellness centre with a sauna.
Ronco Dell'Abate - Lake Como Relais, Faggeto Lario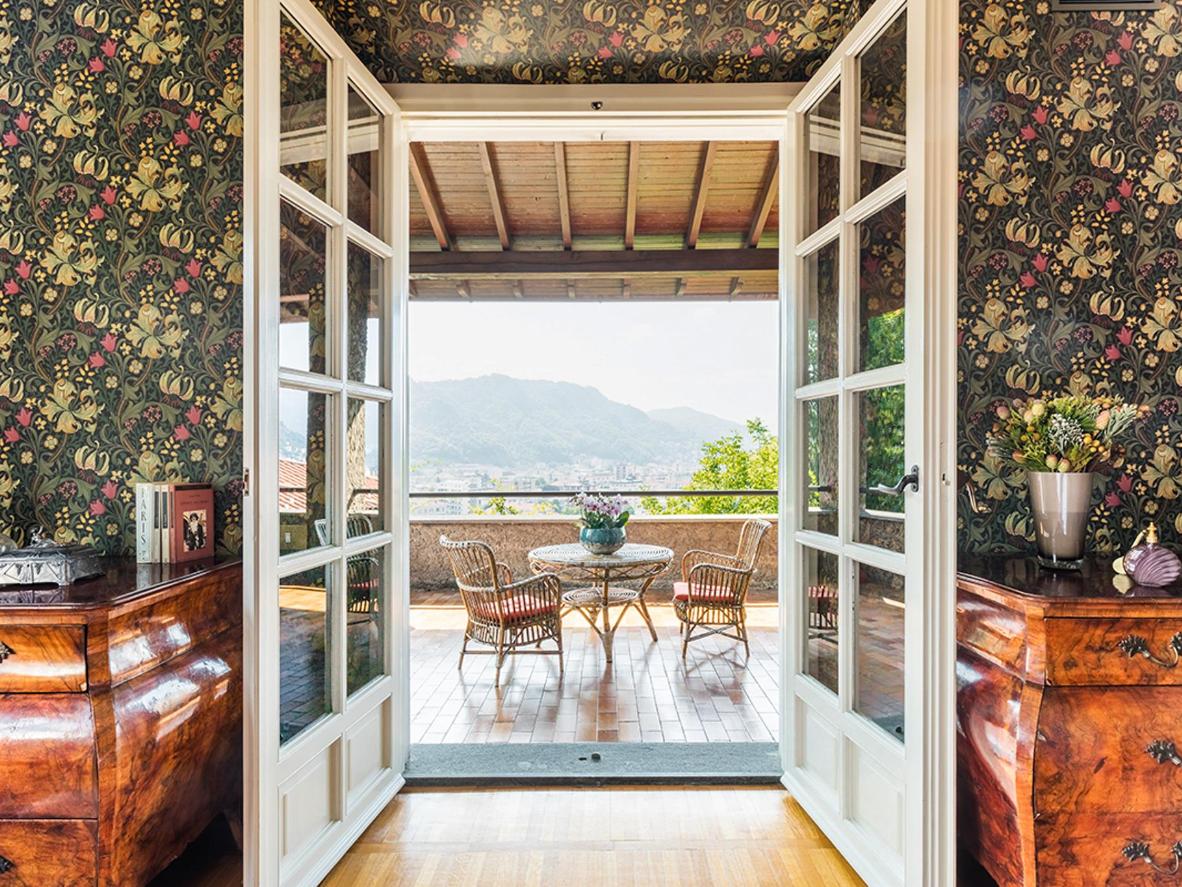 Enjoy a lavish breakfast with mesmerising views of Lake Como at Ronco Dell'Abate
Make memories that will last a lifetime while staying at Ronco Dell'Abate - Lake Como Relais, a grand and historic rural estate in the town of Como itself. It was once the private estate of an Italian politician and is now a boutique hotel with four exclusive and spacious suites.
Stay in the lap of luxury with parquet floors, engraved wooden furniture, chandeliers, velvet upholstery, murals and even a beautiful wood-panelled library. And then there's the food; expect breakfast spreads of eggs, bacon, fresh fruit, crêpes, plus a whole buffet of delicious regional produce.
Holiday Home Liliana, Faggeto Lario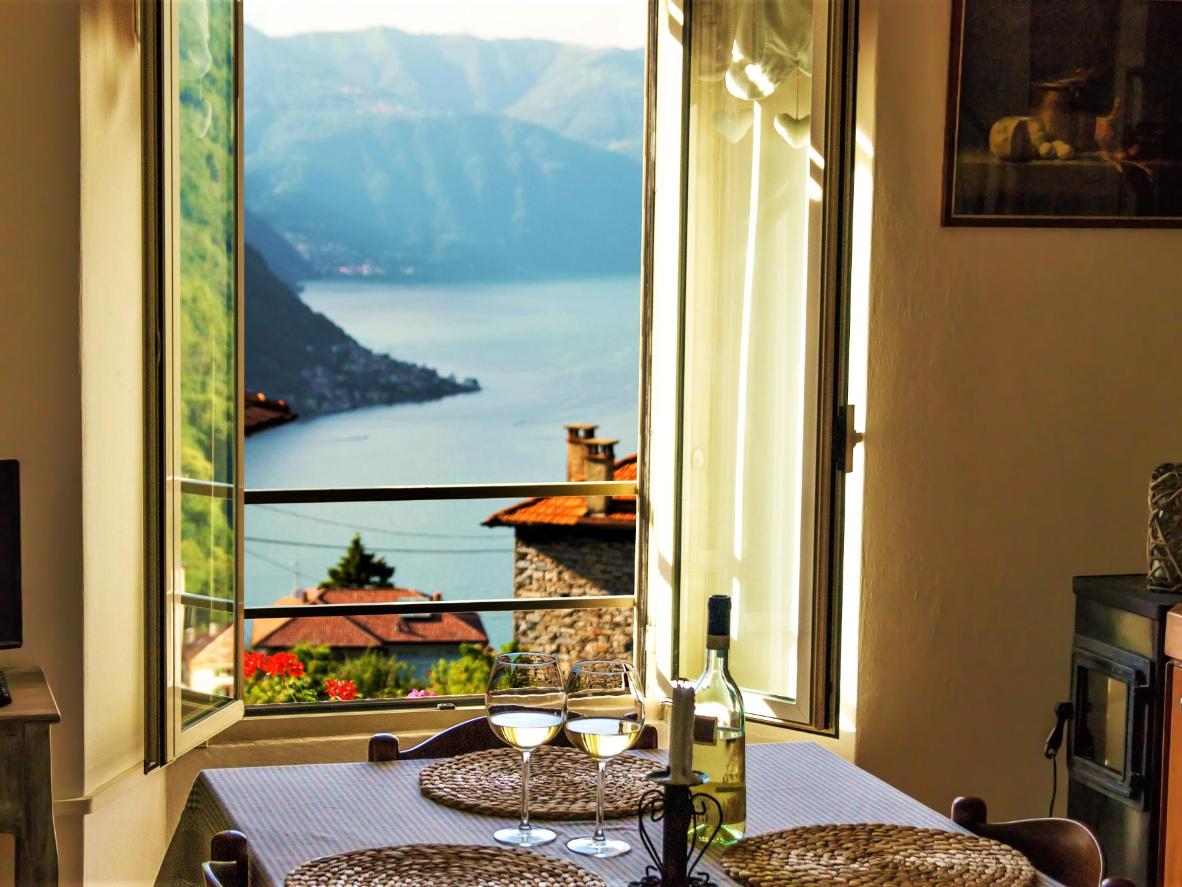 Fall in love with the rustic decor and lake vista at Holiday Home Liliana
In the quiet town of Faggeto Lario, Holiday Home Liliana offers a surreal view looking out over terracotta rooftops, mountains and the southern tip of Lake Como below.
A white-painted house with green shutters and a flower-filled garden, its authentic Italian rustic decor is infinitely charming. And the outstanding host will rustle up a fine breakfast and traditional Italian dishes for you with ease.
Chincamea, Casarza Ligure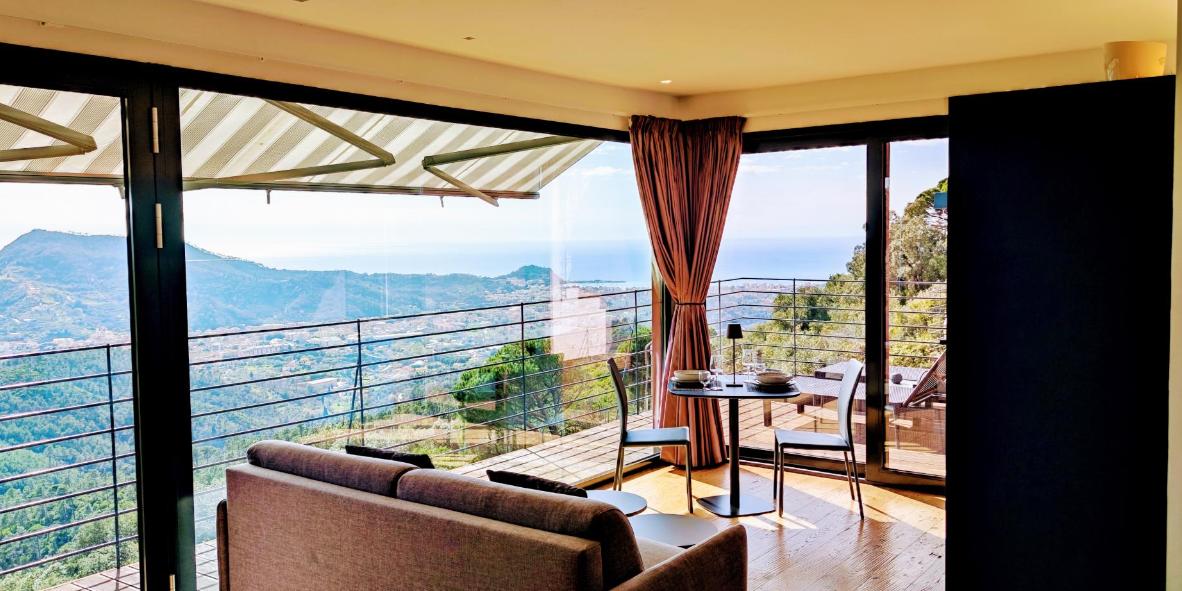 Fill your days with warm sun and stunning views of Italy's picturesque Cinque Terre
Found on the crescent-shaped northern coastline known as the Italian Riviera, Chincamea offers studio apartments and bungalows overlooking the sea. There's also a hot tub and a stylish, modern outdoor pool with sun terrace, where a fantastic breakfast is served daily.
If you can tear yourself away from the glorious view, the Cinque Terre – a series of historic and colourful villages that cling to the coastline and that make up one of Italy's most popular attractions – is just an hour's drive away.