Backpacking is a nifty way to see the world on a budget. And even though the sheer size of Brazil can make it hard to get around, it sure is worth it – whether you're looking to party, relax on the sundrenched coast, gaze at exotic animals or delve into the country's rich and complex history. And we've found some of the best hostels and affordable guesthouses that will make you feel like you're living it up.
São Paulo, State of São Paulo
Eat your way through the city's Little Tokyo district
Start your backpacking journey by flying into São Paulo. This vibrant city in the Southeast region of Brazil is particularly multicultural, with the largest community of Japanese descendants outside of Japan (roughly 1.5 million), as well as a large Italian community. Take a stroll through the city's Little Tokyo district and sample traditional Japanese delights such as tempura or sushi. After dinner, end the night screaming your lungs out at a local karaoke bars. Quality Hotel São Caetano is just a short walk away from Little Tokyo. And when you're ready to continue your journey, you can hop on the bus for the six-hour trip up to Rio de Janeiro.
Rio de Janeiro, State of Rio de Janeiro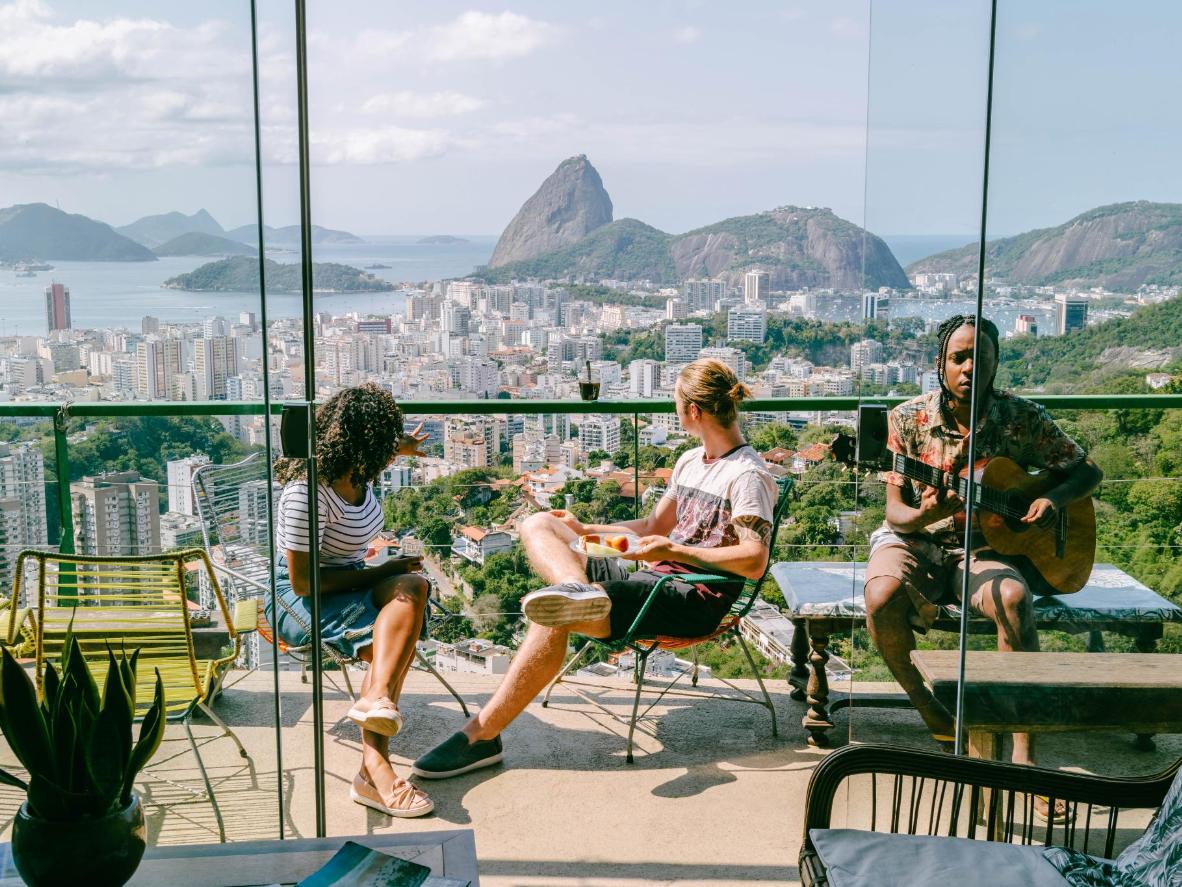 Head to Rio de Janeiro for its beaches and samba-fuelled party scene
Next stop Rio de Janeiro, the city that leaves the greatest impression on most of its visitors. Its remarkable landscapes, miles of beaches and samba-fuelled party scene, it's no surprise that it's the number one spot in Brazil that backpackers head to. The best hostels are located in the South Zone of the city in Ipanema, Copacabana and Botafogo. But those looking for nightlife should head to Lapa. Rio also makes a great launchpad for visiting other popular backpacking spots such as Ilha Grande, Búzios and Paraty. Stay at Blue Hill Guest House.
Salvador, State of Bahia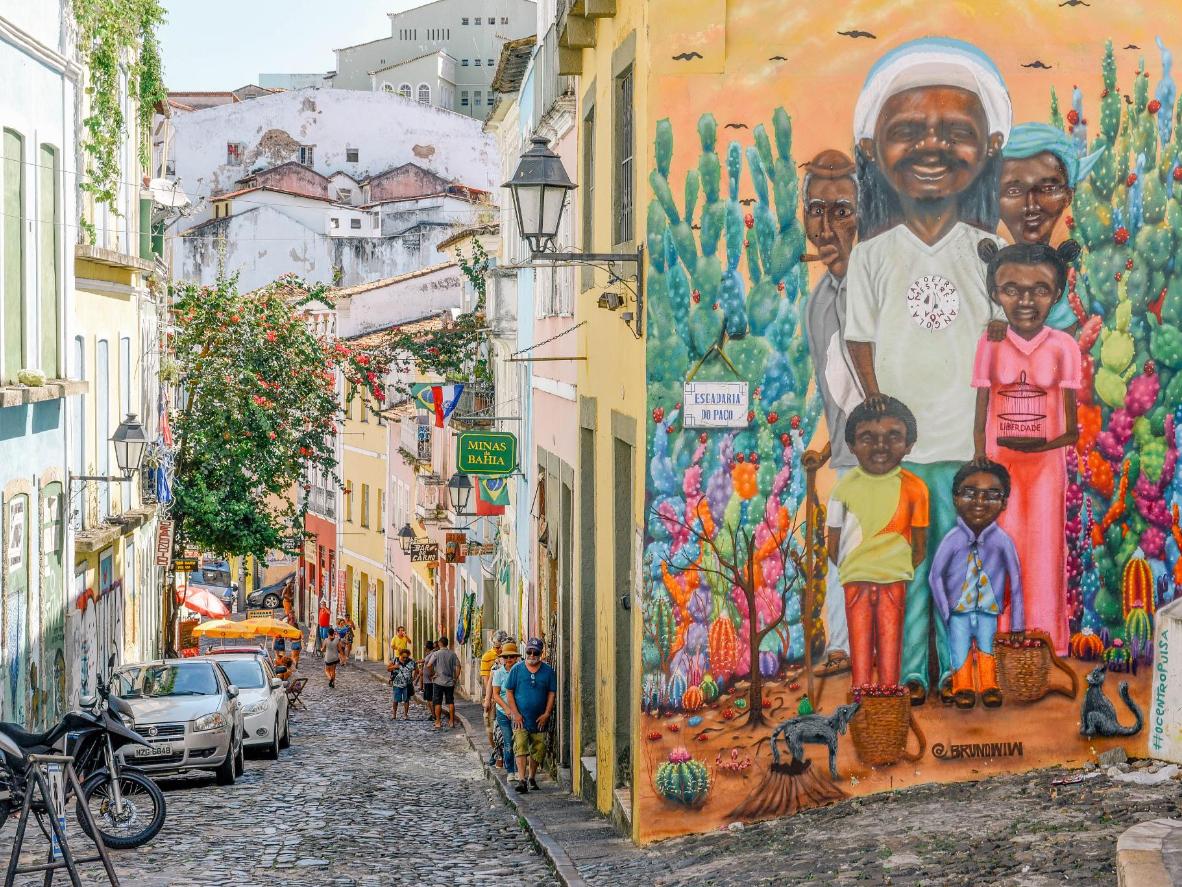 Discover the city's street art
Just northeast of Rio de Janeiro, you'll find Salvador, a relaxed coastal city that's full of 17th and 18th-century architecture, African history and Afro-Brazilian rhythms. If you're visiting Salvador outside of Carnaval, there's still lots to discover. Learn about this aforementioned African history in many of the museums (some are free and others require a small entry fee). Or if your budget it tight, explore the city's street art – murals cover entire sides of various buildings and alleyways. After a day of absorbing the sights, stay at The Hostel Salvador. Take full advantage of their free breakfast before heading up to Fortaleza, which you can either take the 16-hour bus trip or short flight.
Fortaleza, State of Ceará
If you're on a budget spend the day surfing or bodyboarding
Fortaleza is one of the largest cities in Brazil and attracts travellers from all over the world for its beaches and parties. If you're backpacking on a shoestring budget, spend the day surfing or bodyboarding. Even though the waves in the northern surf zone can be small, it has some of the best breaks in the country. For those seeking a bigger surfing challenge, head to the east-facing coastline, Praia do Futuro. After a day out in the surf, head back to Aloha Hostel, which is just a short walk from the beach. And in the morning, fill up on the buffet breakfast before planning your next step – with options to fly, take a ferry or drive.
Manaus, State of Amazonas
Explore the untamed tropical rainforest in Manaus
Manaus, capital of the vast state of Amazonas in the North Region of Brazil, is situated right in the middle of the nation's untamed tropical rainforest. Make sure you have money saved for this leg of the adventure, as it's best to explore with an organised tour – spend the day floating down stretches of the Negro River (the largest tributary of the Amazon River) or get a guided tour through untouched jungle, spotting colourful tropical birds along the way. And spend the night at Semear Hostel Manaus.