Taking a long, hot bath is always a delightful ritual but imagine being able to enjoy a relaxing soak with the refreshing scent of sea air or with a backdrop of wild animals drinking from South Africa's Sabie River. #TalesofaTub takes us around the world searching for ultra-luxurious bathtubs and inspiring wanderlust – for when it is safe to travel again.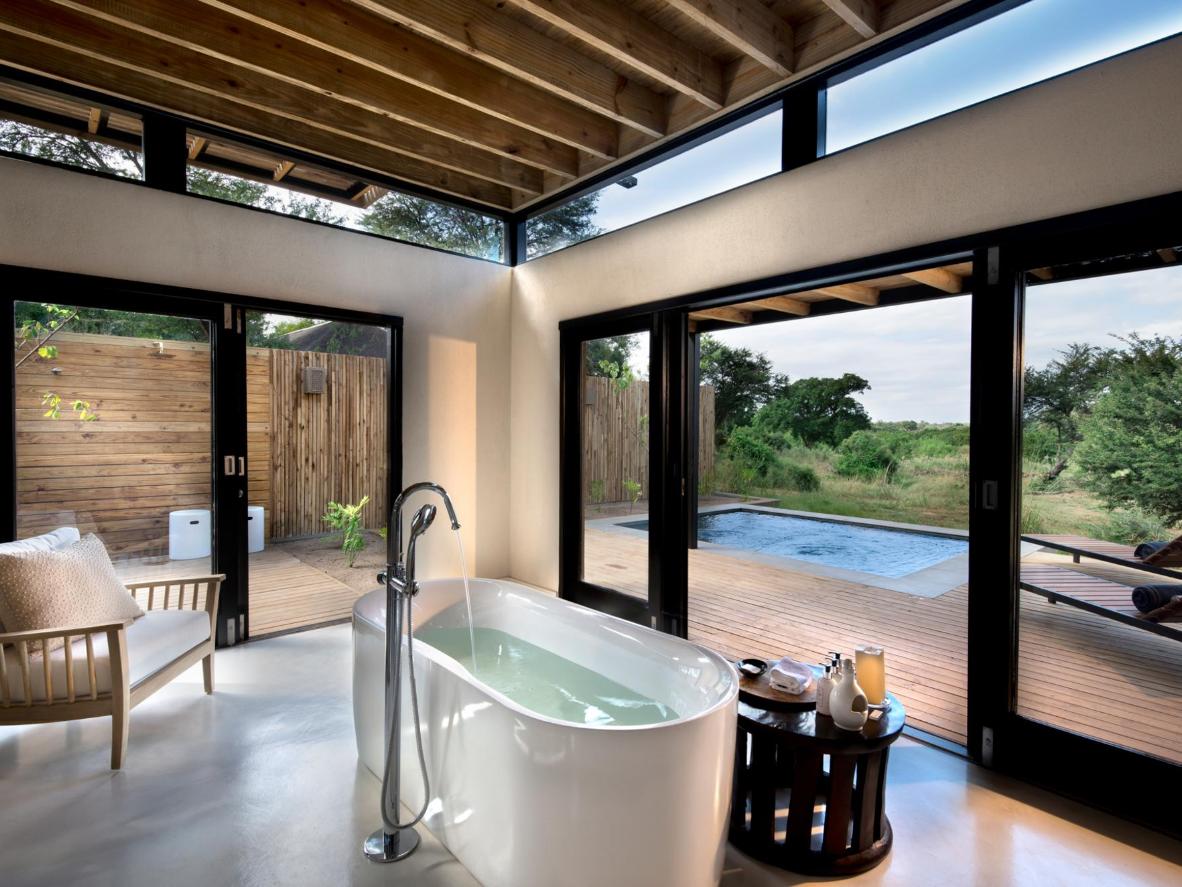 The tub faces the banks of the Sabie River, the local watering hole
For nature-lovers who like to mix adrenaline with relaxation on holiday, the bathtub at the Lion Sands River Lodge, South Africa, is for you. This long and deep tub faces the banks of the Sabie River, where you can spot myriad wild animals drinking throughout the day. The tub may also act as a welcome wind-down after a guided walk or safari in the Lion Sands Private Game Reserve. But no matter how you choose to soak, be sure to have a South African wine in hand for that added indulgence.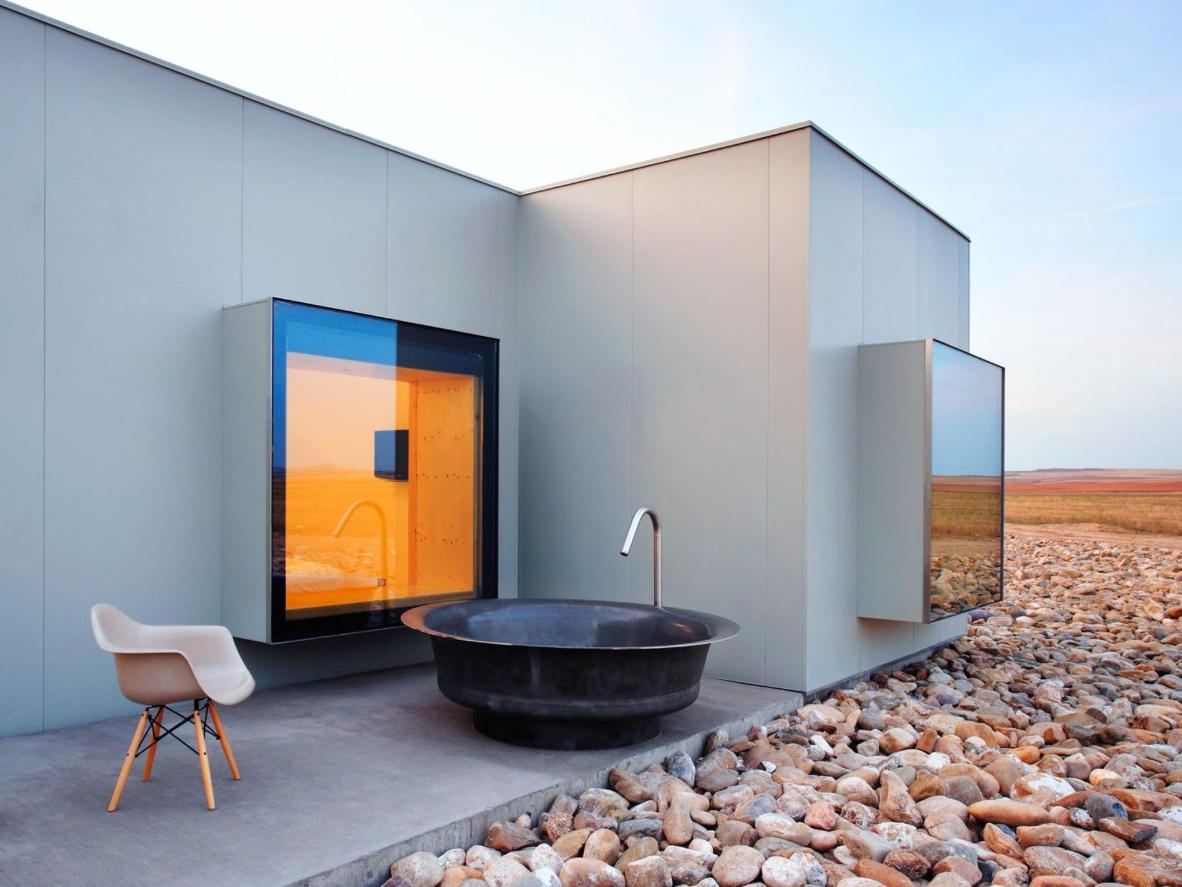 Hotel Aire de Bardenas has won 26 prizes for Architecture and Interior Design
The sleek tub at Hotel Aire de Bardenas, Spain, is sure to capture the attention of any architecture and design enthusiast. Its unique outdoor location, which is connected to your room, is a welcome way to recharge while immersed in the raw elements of a semi-desert landscape. And as there's no roof enclosing the tub, an evening bath will give you the chance to sit back and star gaze in total peace.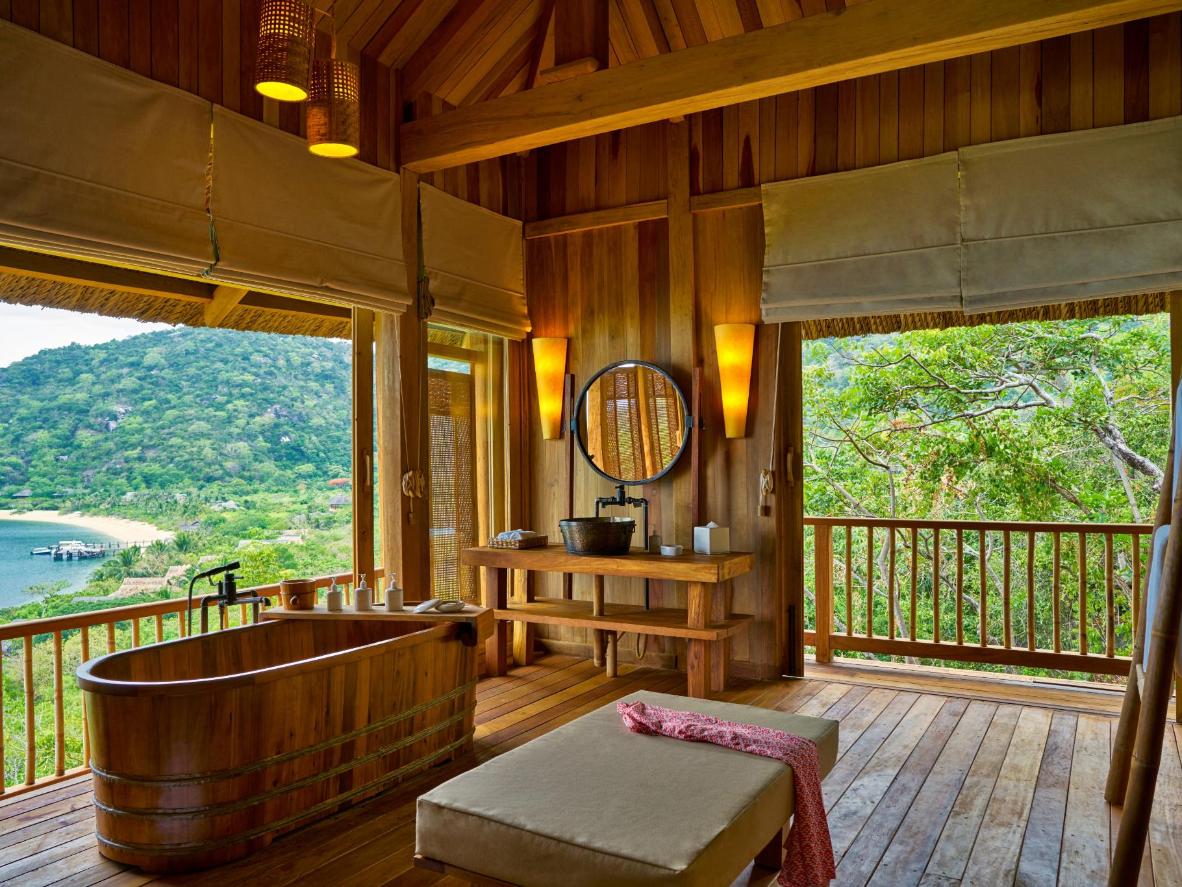 Enjoy the views of the East Vietnam Sea
The timber bathtub at the Six Senses Ninh Van Bay, Vietnam, sits on a dramatic bay overlooking the turquoise East Vietnam Sea. You can spend hours gazing at the mystic and beauty of the white-sand beach and the towering mountains, or you can sit back and listen to the gentle waves in the background. To top off your serene soak, you can spoil yourself with a six-course dinner with paired wines – a perfect end to your day.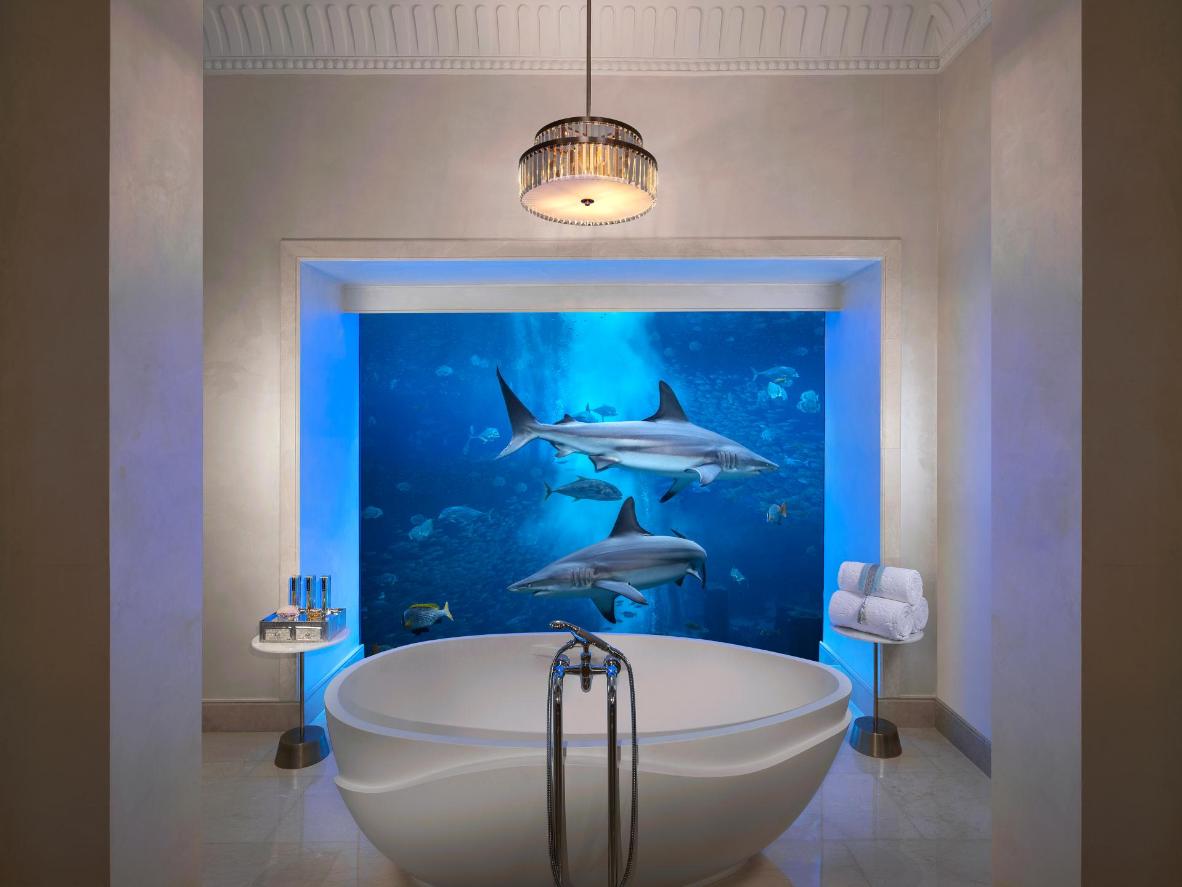 Watch the calming movement of the aquarium from your tub
The spectacularly large tub at the Atlantis The Palm in Dubai will have you feeling like you're swimming underwater with nearly floor-to-ceiling views of United Arab Emirates' largest aquarium, which is home to 65,000 marine animals. During your stay, sit back, pop a bottle of Champagne (thanks to the hotel's 24-hour dedicated butler service) and be mesmerised by the calming movement of the fish.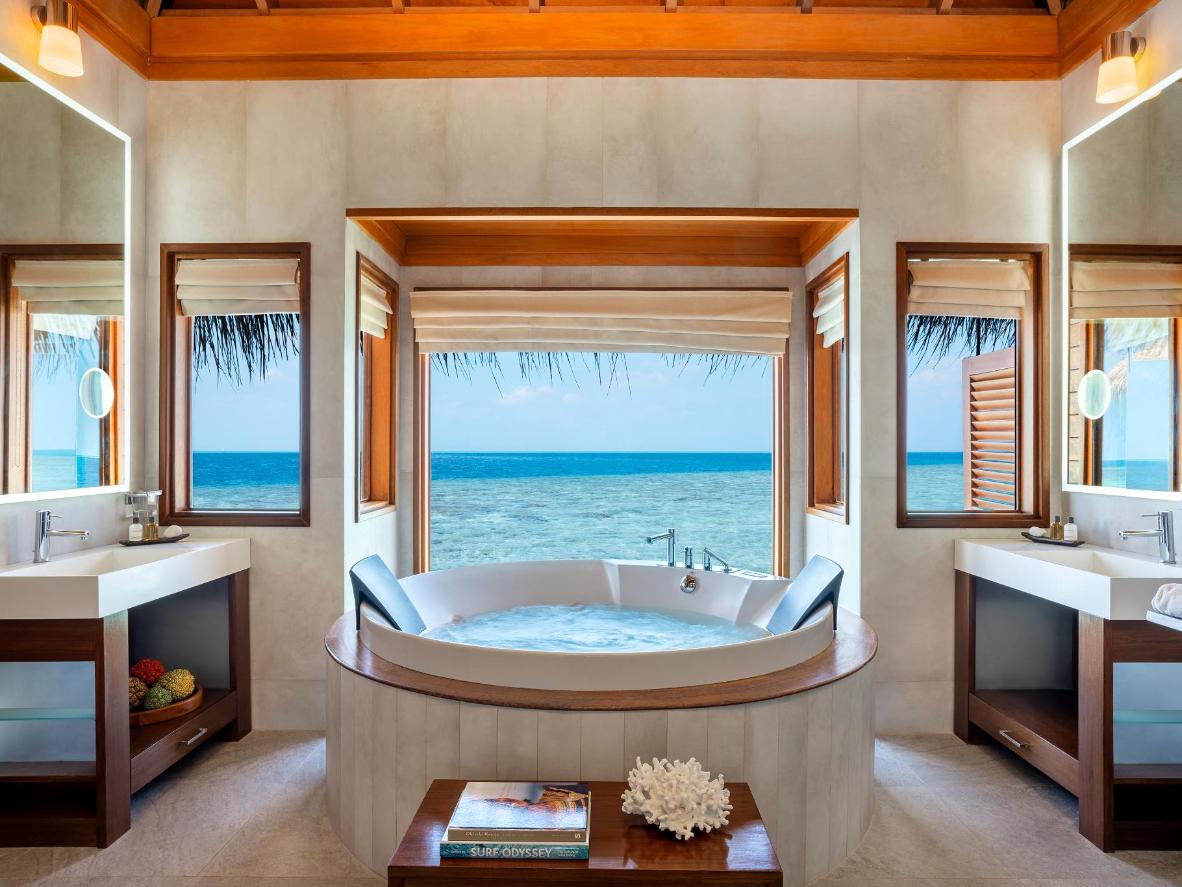 Unwind in pure serenity in the Maldives
Located on a private island that only a 20-minute speedboat ride can reach, the hot tub at Huvafen Fushi, Maldives, is all about privacy and tranquility – ideal for a romantic retreat. The circular hot tub is positioned in the centre of your bungalow providing a panorama of the indigo Indian Ocean – so you can spend all your time unwinding in pure serenity.