There aren't many things that can compare to the thrill and adrenaline rush of harnessing the wind while kitesurfing and being propelled across the waves. For those keen to experience the rush or finesse their skills, there are certain destinations around the world that deliver the ideal trifecta of conditions; wind speed, wind direction and surf (though this is optional, as it's possible to kitesurf on glassy waters). Here are five of the best.
Los Roques, Venezuela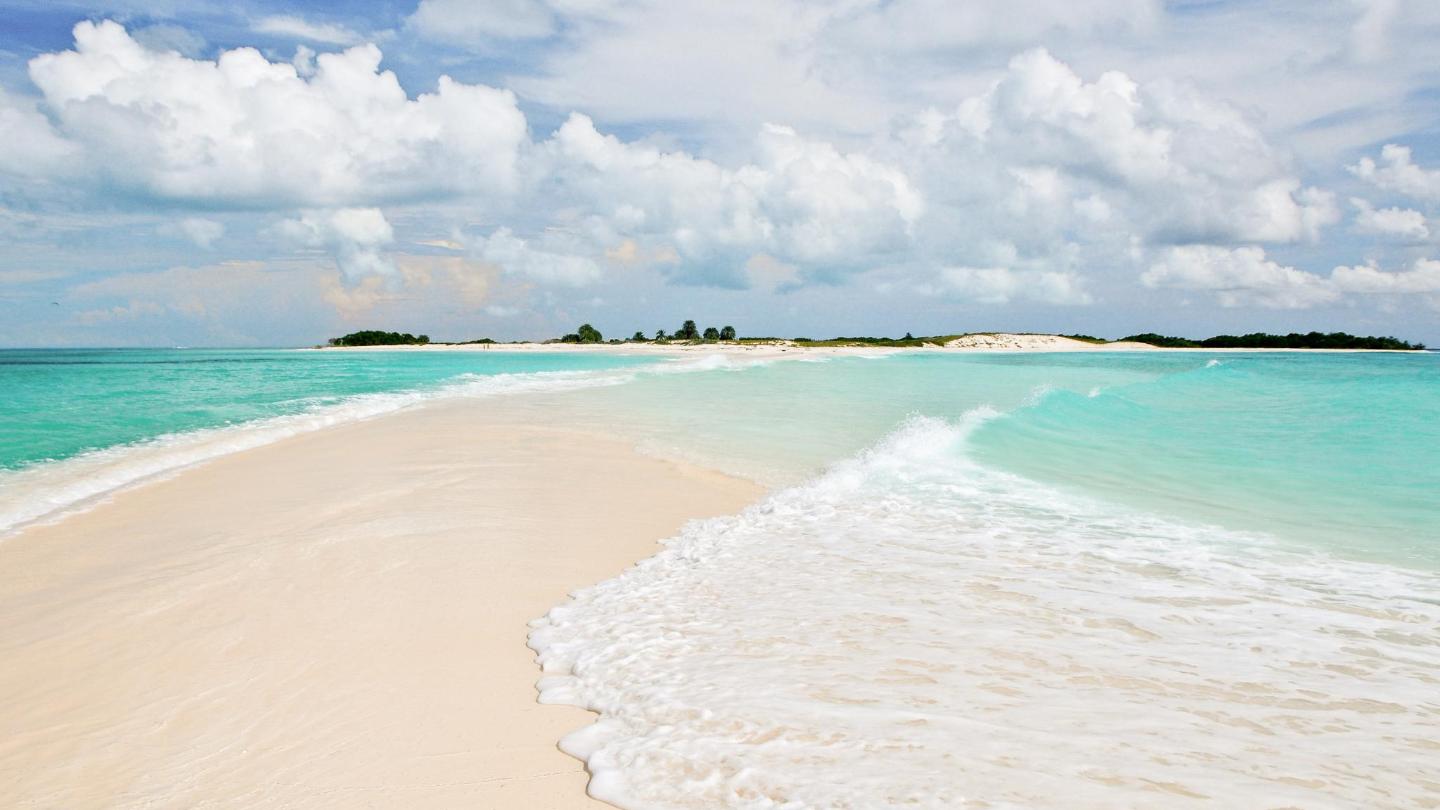 Ride glassy, aqua water off the coast of Venezuela
Los Roques is a Caribbean archipelago located off the coast of Venezuela is a kitesurfer's dream. The islands were established as a national park in 1972, aiming to safeguard a marine ecosystem of supreme natural beauty and ecological significance, including precious coral reef and mangroves. Its protected status means that the glassy, aqua water and white shores are often deserted. But it's not just the scenery that's a delight – the conditions are ideal for both freestyle or freeride kitesurfers. A warm wind blows year-round, though it's best to visit between March and June when it reaches up to 25 to 30 knots. Stay at Posada Sol y Luna.
La Ventana, Mexico
La Ventana is a welcoming spot for those new to kitesurfing
The small fishing village of La Ventana in Mexico is quite the sight; the almost fluorescent-blue ocean contrasts with arid coastal landscapes, home to twisted palm trees and over a hundred species of cacti. But it's also arguably the best place in the Pacific Northwest for water sports enthusiasts. Visitors who are new to kitesurfing will appreciate the quiet atmosphere and the 'L' shaped beach, which provides ample spots to launch as well as protection from winds veering you off course. On an average day, the wind usually only picks up to around 15 to 25 knots by the afternoon, which is a great excuse to spend the mornings enjoying a leisurely sleep in at ChiloChill Glamping Resort.
Essaouira Bay, Morocco
Harness the wind at one of the most popular kitesurfing destinations in the world
Labelled as 'the city of the trade winds', Essaouira is one of the most popular kitesurfing destinations in the world. Its long span of coastline, peppered with camels, quad bikes and galloping horses, provides plenty of places to launch from – but it's best to get there early as you won't be the only enthusiastic kitesurfer. You can visit year-round but the strongest winds are between April and September (generally ranging from 15 to 25 knots and peaking at 40) with July being the windiest month of all. Stay close to the action at Jack's Apartments & Suites, just a 7-minute walk from the beach.
Leucate, France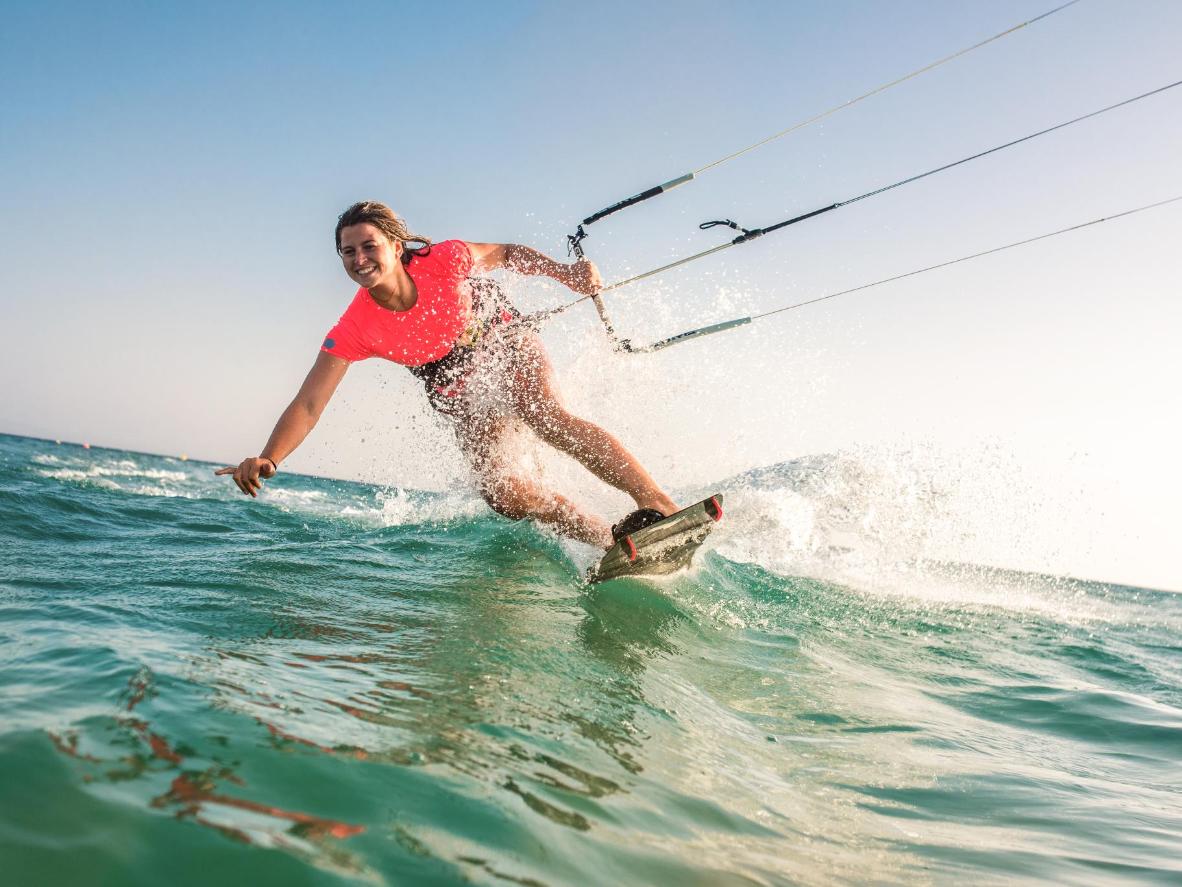 Leucate is becoming an extremely popular spot among locals and travellers for kitesurfing
The seaside resort of Leucate is situated between the Mediterranean Sea and the Étang de Leucate, an enormous lagoon in the Pyrénées-Orientales. The wind blows here for an average of 300 days per year, so it's becoming an extremely popular spot among locals and travellers for freestyle kitesurfing. With eight beaches that share 18kms of coastline, there's something for every skill level; there are light cross-shore winds for beginners. But when the Tramontana wind (a cold wind from the north) kicks in, which can often peak at 40 knots, even the most experienced kitesurfers will be challenged. After trying out tricks all day, come home to Le 19-21 and relax in the sauna.
Hermanus, South Africa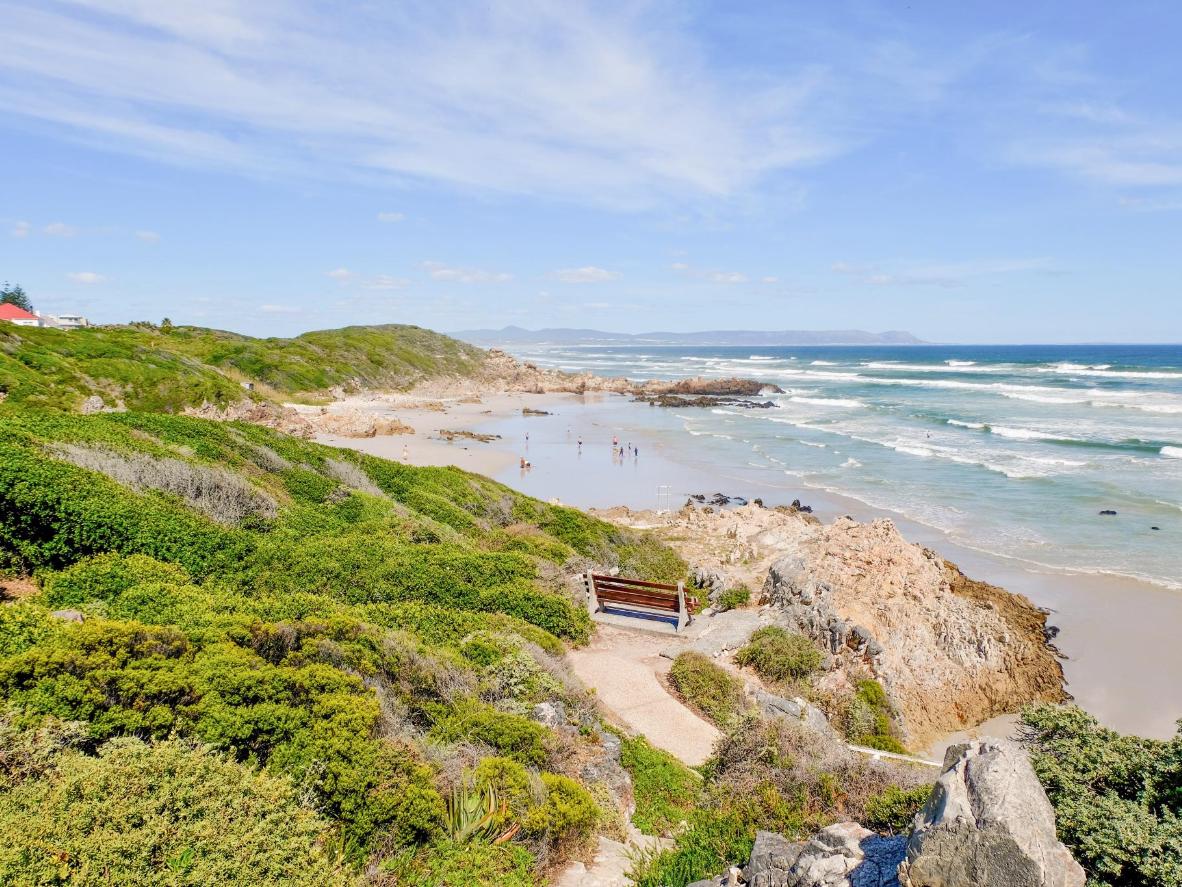 Kitesurfe throughout the year at Hermanus, 127km from Cape Town
Hermanus is a small village 127km from Cape Town. It's home to a blue-green lagoon of still waters that can be kitesurfed on throughout the year and is drawing the attention of both the advanced and beginners. The wind speeds average a fairly mild 15 to 25 knots but it's a place that's best for bona fide kitesurfers who can handle riding upwind to take on the westerly winds. Stay at Bamboo Guest House, which is a short walk away from the beach.