Brazil's long, golden sandy beaches are frequently filled with athletes and amateurs playing volleyball, the nation's second most popular sport. For travelling sports enthusiasts or anyone keen to immerse themselves in local life while topping up their tan, here are the best beaches in Brazil for squeezing in a game.
Copacabana, Rio de Janeiro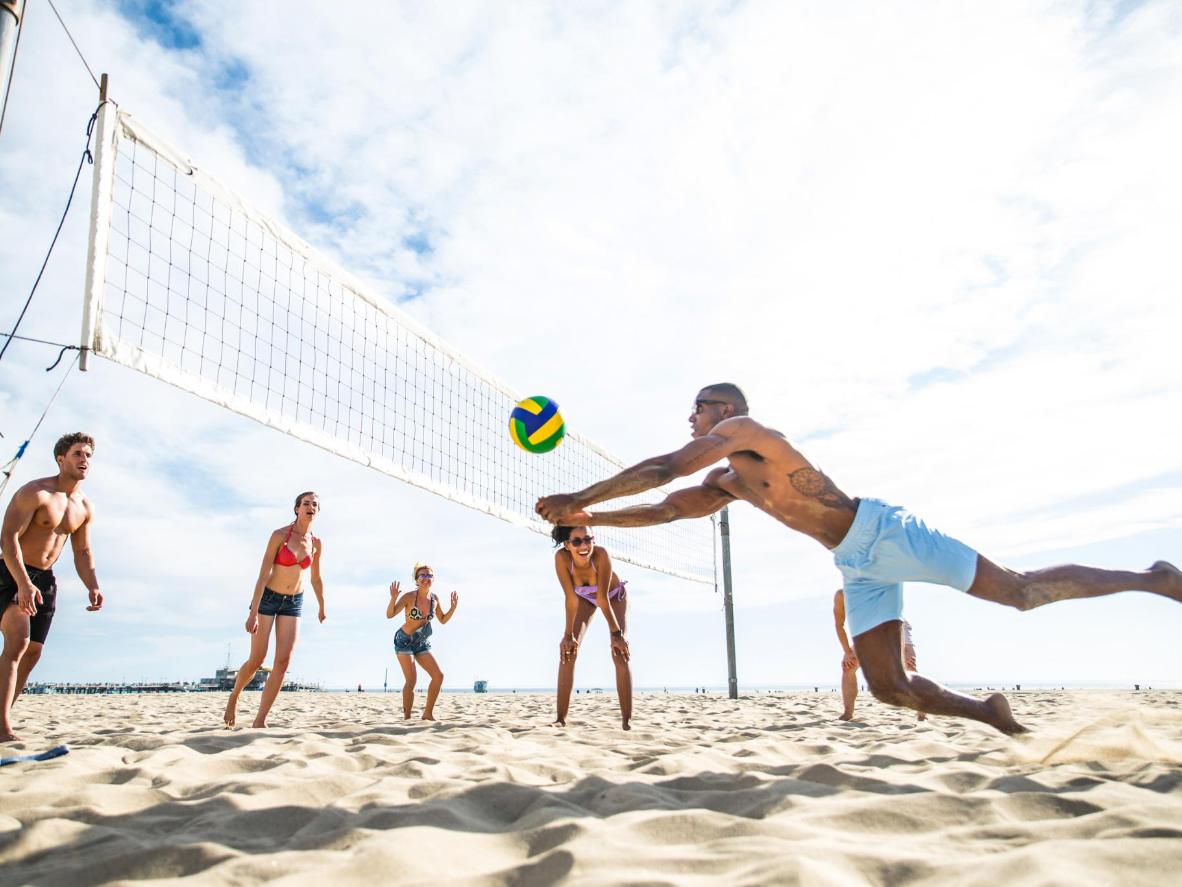 Hit the beach to play football, volleyball and volleyball variant, futevôlei
The 4km-long beach at Copacabana can be found in Rio de Janeiro's South Zone and was where beach volleyball exploded in popularity during the 1980s. When the sun comes out, it's buzzing with people playing all kinds of sports, including football, volleyball and futevôlei (a blend of the two). After a game, grab a cocktail or grilled corn on the cob from a beach vendor and relax as the sun sets. When you're ready, head home for the night to Hotel Atlântico Rio.
Praia da Costa, Vila Velha
Gather with friends for a game followed by a refreshing swim
Located in the state of Espirito Santo, Praia da Costa is a paradise frequented by locals. The beach attracts young and sporty types since it's got plenty of options for being active – from cobalt-blue water to swim in to sun-drenched, soft sand that's perfect for a game of volleyball. Refuel afterwards by tucking into the local Capixaba cuisine available at the many restaurants, kiosks and mobile street vendors along the coast. And then come home and relax at Quality Suites Vila Velha.
Camburí Beach, Vitória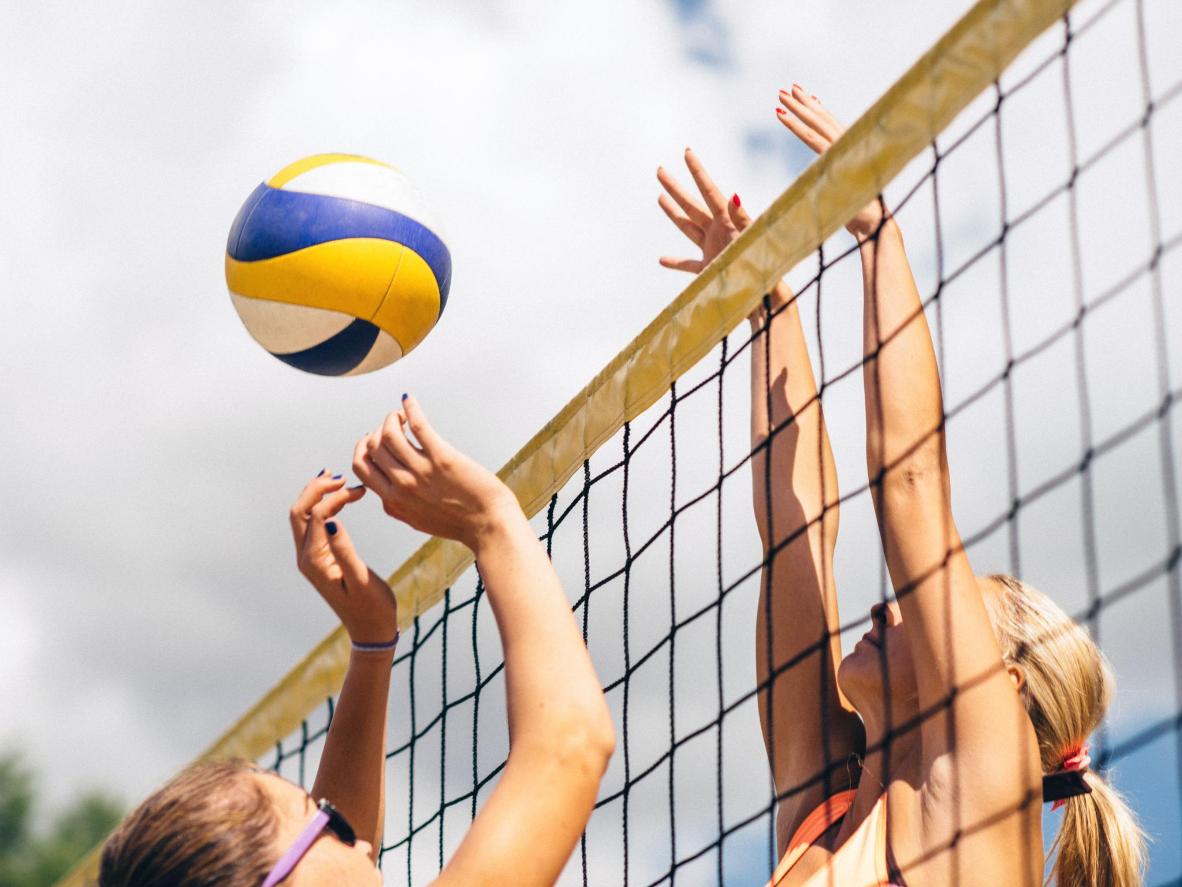 Camburí is famous for hosting major beach volleyball tournaments
Camburi Beach is the largest beach in the southeastern Brazilian state of Espírito Santo and its golden, soft sand stretches for 6 kilometres. It's also famous for hosting major beach volleyball and beach football tournaments, as well as sailing regattas. Many of the country's most respected volleyball players have honed their skills on this beach, so it's an ideal location for athletes in the making. Stay at Pousada Camburizinho, a 9-minute walk to the Camburi Beach.
Ipanema, Rio de Janeiro
Play with both amateur and elite volleyball players in Ipanema
Ipanema beach is a 2km stretch of golden coast located between the Garden of Alah and Arpoador in Rio de Janeiro. It also hosted the first Beach Volleyball World Championship and – alongside Copacabana – was where the sport gained popularity in the 80s. The area brings together both amateur and elite volleyball players, including athletes. And both night and day, all week long, you'll find volleyball nets set up on the sand. Before you visit, check if there is an event happening, as arenas of national and international championships also play regularly here. If you want to stay locally to maximise time in which to practice your technique, then Hotel Arpoador is a great option.
Pajuçara, Maceió
With warm to hot temperatures year-round, cool off in-between games
Pajuçara is a neighbourhood of Maceió, the capital city of Alagoas. And it's a picture-perfect place for a game of volleyball, with pastel-coloured fishing boats floating off a coastline that's peppered with palm trees. It boasts warm to hot temperatures year-round and volleyball games happen here during the day and late into the evening, with many curious beachgoers becoming spectators and celebrating the love of the game. To cool off in-between games, either take a dip in the clear blue sea or take a seat under the shade of a colourful umbrella and sip on a fresh coconut. You'll also find amazing seafood in Maceió; be sure to try the capuchin sururu (clam cooked in coconut milk, tomato, parsley and other seasonings). After a long day, head home to the beachfront apartment Meridiano Hotel.