If you're an adventure traveller who's accustomed to pushing boundaries, you can travel with your baby as far as you want for as long as you want. Just strap a baby carrier on your chest and start teaching your child how to climb mountains. But most parents with a newborn seek out shorter, domestic getaways with plenty of amenities to make the trip easy and convenient. They may not yet have a passport for their baby to make international hops, or they may simply want to take their own baby steps when it comes to flying with an infant – especially first-time parents.
We've collected these baby-friendly accommodations to help you decide what type of trip your family wants to experience and what kind of details to look for when deciding where to stay.
Beaches as far as the eye can see
Beaches as far as the eye can see
Landlocked Orlando is easily the biggest family-friendly hub in Florida, with Disney World attracting over 20 million visitors each year. But giant amusement parks can be overstimulating for newborns – and perhaps even for some parents. Instead, consider the hundreds of miles of beach destinations that litter the coastline of both sides of the Florida peninsula, all the way down to the Florida Keys.
You'll find plenty of cosy places to stay along the way, like the Island Inn on Sanibel Island, located on the Gulf side of the peninsula. This laid-back sandy inlet offers 24 kilometres of tranquil beachfront, 40 kilometres of bike paths, day cruises around the area and millions upon millions of washed-up seashells to collect – but not a single traffic light.
Baby's first luxury resort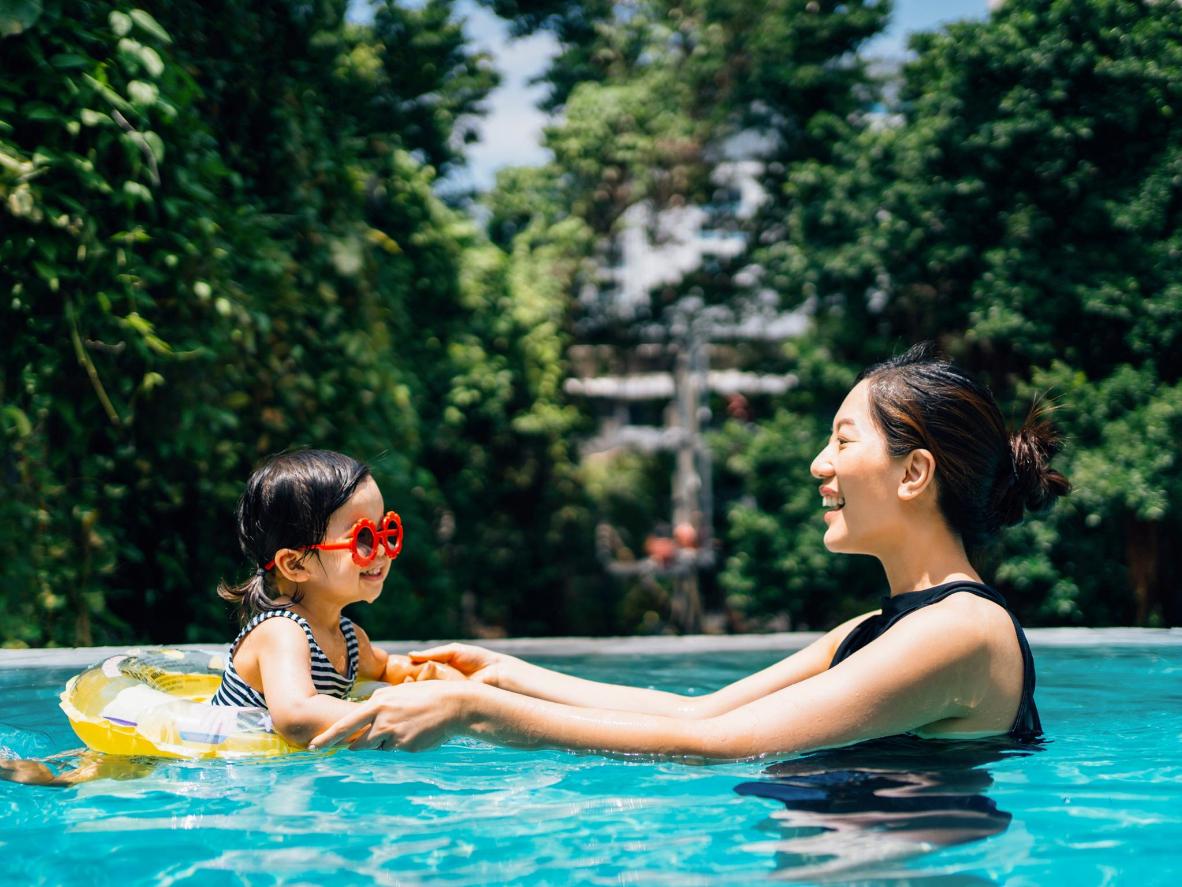 Baby's first luxury resort
You might find it especially easy to relax at a family resort, where potential anxieties about travelling with a baby have already been conquered by the litany of parents who came before you. For example, if you run out of diapers late at night, the concierge will probably have a quick and simple solution. Some resorts have kids clubs with play areas and activities, but you may want to check to ensure that the smallest infants meet the age requirements to attend before booking.
The Martinhal Sagres Beach Family Resort Hotel in Sagres, Portugal is a stellar example of a luxury family resort that offers not one – but five – kids' clubs, each aimed at a different age group. It's located near Martinhal Beach and features boutique-style rooms and villas with private balconies and terraces. You'll find multiple swimming pools on the property, including a heated, indoor pool that's available year-round. They even offer baby-proofing supplies and nanny service if you want to indulge in a parenting timeout.
A good old-fashioned family road trip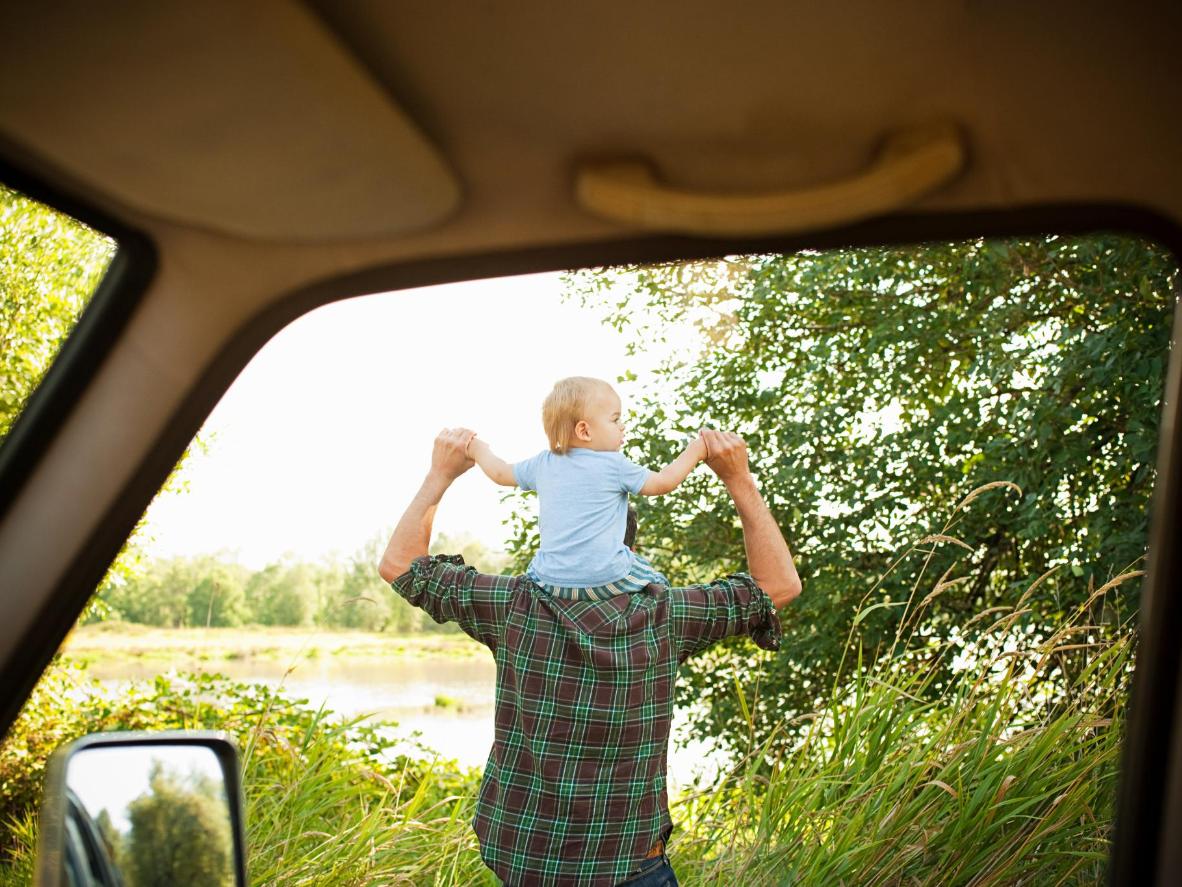 A good old-fashioned family road trip
If your idea of family fun is less attuned to luxury and more geared towards wandering, consider a good old-fashioned road trip. A family road trip in Australia is as big as you want it to be, with the Gold Coast offering a seemingly endless selection of holiday parks and hotels. The Blue Heron Boutique Motel is a stylishly renovated motel that can be a pit stop along the way or a solid base for exploring the many nearby beaches, water parks or even a local wine-tasting tour.
If you need to rent a car for a road trip, make sure you request an infant car seat instead of a regular child's car seat.
A Bali baby villa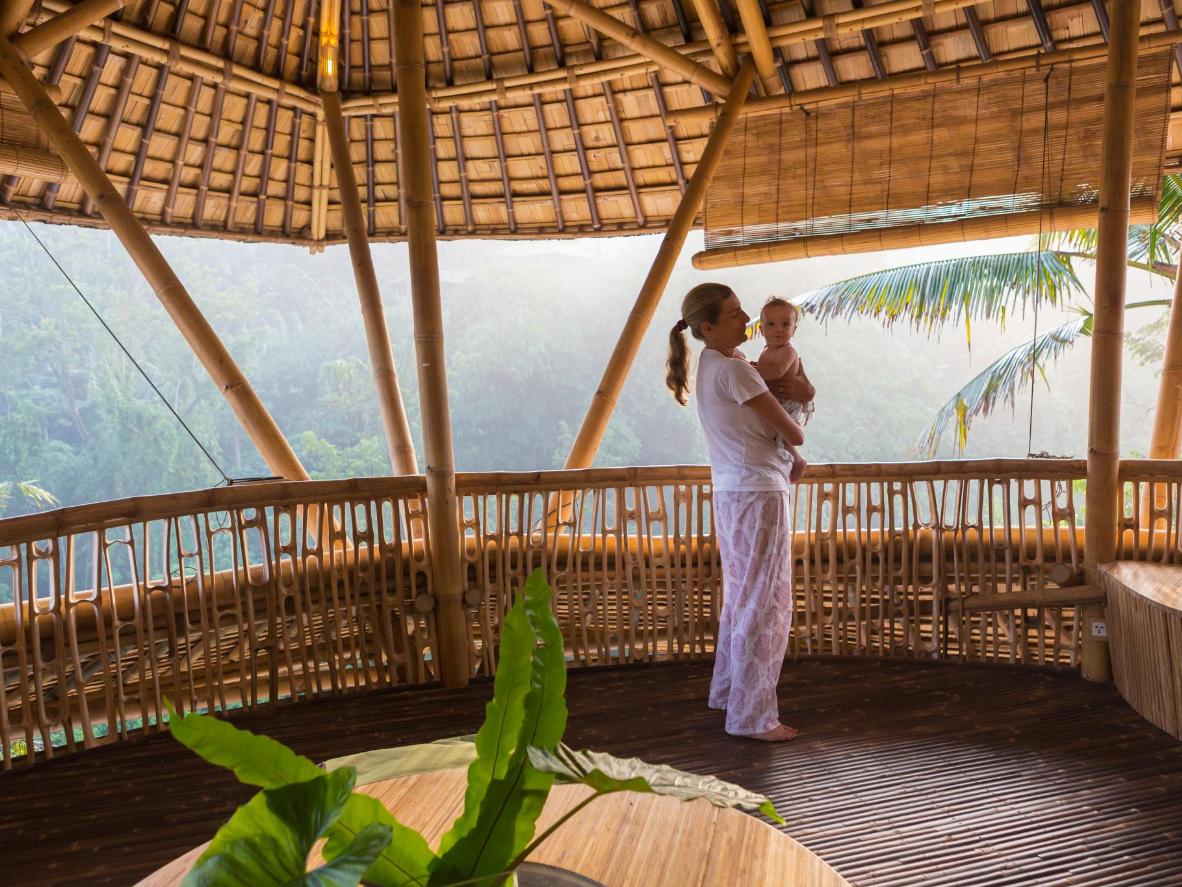 A Bali baby villa
If you're located in or around Southeast Asia, Bali is a popular choice because it's relatively easy to get to from across the region and has relaxed visa requirements for some travellers. The island has loads of family-friendly properties to choose from, many of them fully fledged resorts.
But this could be a great opportunity to choose a villa; Bali has many exceptionally rated options that provide excellent value for money, like Gracella Villa Ubud. This two-bedroom villa with a private pool is perfect for a family of three. With all this space, you won't have to resort to turning a hotel bathroom into a makeshift nursery.
A glamping family nest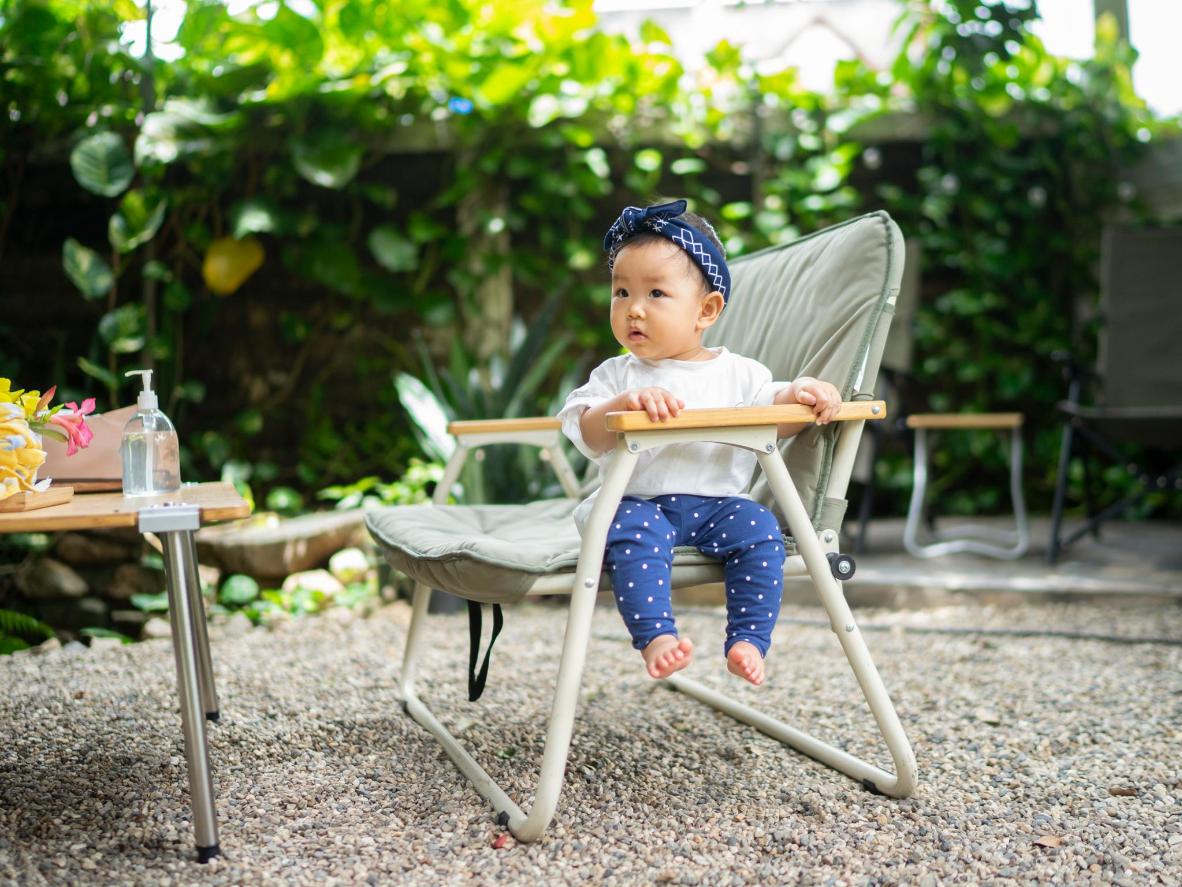 A glamping family nest
Will your baby remember their first trip? It's doubtful. But you, as a parent, certainly will. Why not create some extra special memories – and take a few solid Instagram snaps – with a glamping experience in a yurt, teepee or something even more unique?
Family glamping lets you focus on enjoying nature, but if staying in a tent sounds too rudimentary for you, look for options like wooden eco-friendly family camping pods at a place like Camping Gran Bosco near Turin, Italy. If you want more luxury, you can find glamping experiences that include hot tubs and gourmet meals – but the essential thing to consider is a location that provides plenty of beautiful landscapes nearby to explore on foot.
No matter how near or far you travel for your baby's first trip, introducing a brand-new, wide-eyed travel recruit to the world can be an exceptionally rewarding experience that prepares your family for a lifetime of exploration.
Make it happen
It's common for new parents to hail a taxi only to realise there's no car seat. You can avoid this travel conundrum by booking airport shuttles or taxis in advance and requesting an infant car seat.
The biggest challenge when travelling with a baby is limiting the amount of stuff you bring. Consider leaving the stroller behind and wearing your baby in a strap-on chest carrier.
Double-check before you book to see if flights or attractions require you to book a separate ticket for your baby – or if babies must sit on parents' laps.