The diversity and scale of Australia's natural splendour is breathtaking. From humblingly huge desert and otherworldly rock formations to gnarled, ancient rainforest and the world's largest coral reef, the range of sights to see is vast. As is the range of accommodation you can book.
For an unforgettable trip, try glamping in a remote part of the Outback, enjoy an authentic Aussie station (farm or ranch) experience or spend the night in a grand, historic Melbourne hotel.
A glampsite in the Outback, Karijini National Park
A glampsite in the Outback, Karijini National Park, Western Australia
Found deep within Karijini National Park, Karijini Eco Retreat provides a luxury experience while immersed in the sublime natural beauty of the Outback. Just a short hike from your glamping tent, you'll find the rich red rock of Joffre Gorge, a natural amphitheatre with a pool of water and a pebbled rock island in the middle. Other park highlights include the stunning, year-round Fortescue Falls and Mount Bruce, whose summit trail rewards you with breathtaking views of the majestic and empty, arid landscape. Camping in the Bush also offers almost unparalleled stargazing, so be sure to pull up a pew on your tent's private deck when the sun goes down. The sound of dingos and owls howling and hooting in the distance as you fall asleep in the comfort of your big double bed, adds to the element of adventure.
A beachfront villa, Byron Bay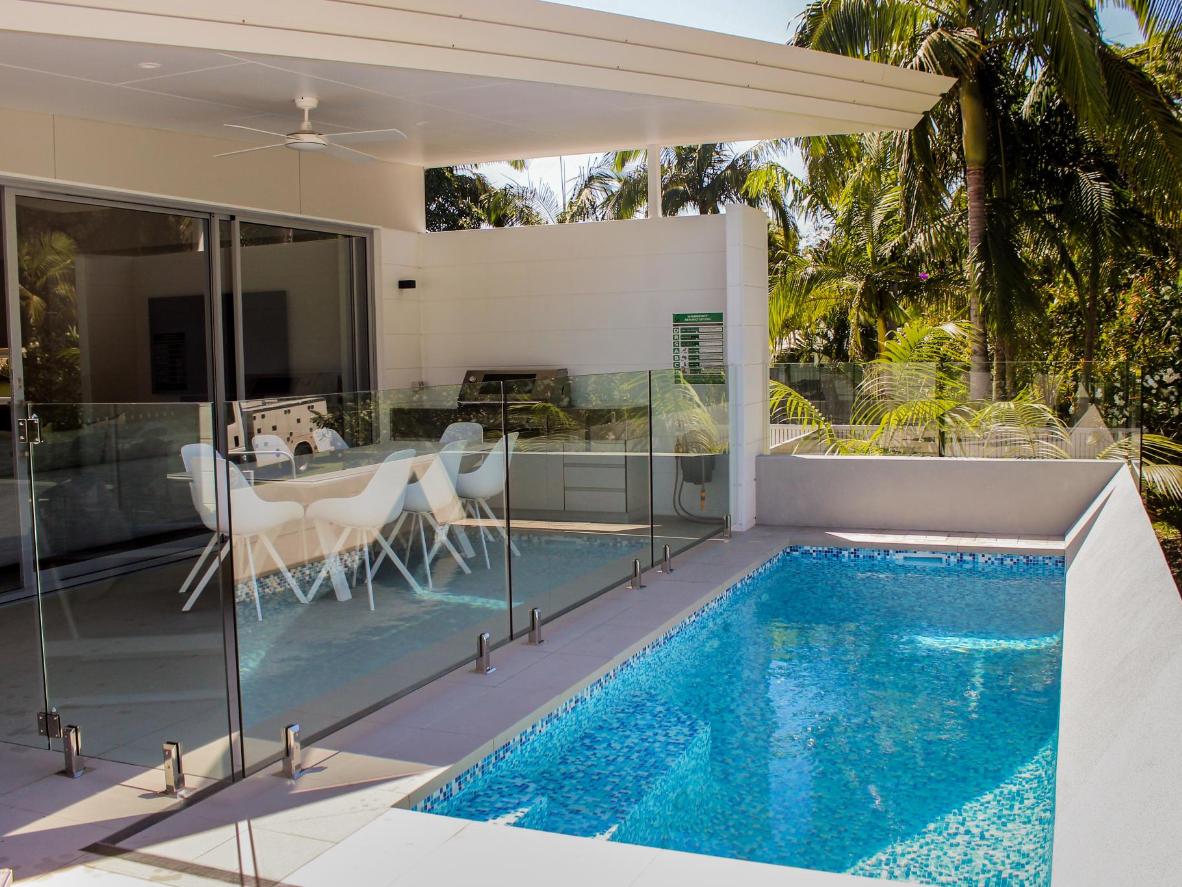 A beachfront villa, Byron Bay, New South Wales
For laid-back Aussie beach life with a touch of luxury, plenty of privacy and your very own swimming pool, Fat Frog Beach Houses is the perfect choice. The holiday home is located just a short walk from the captivating beach in Byron Bay, the mellow surf town that's long been known for its surfer and hippie communities. If the novelty of fantastic waves and sunning yourself on the sand wears off, hike up to Cape Byron Lighthouse to touch the most easterly point of Australia.
A harbourside apartment, Sydney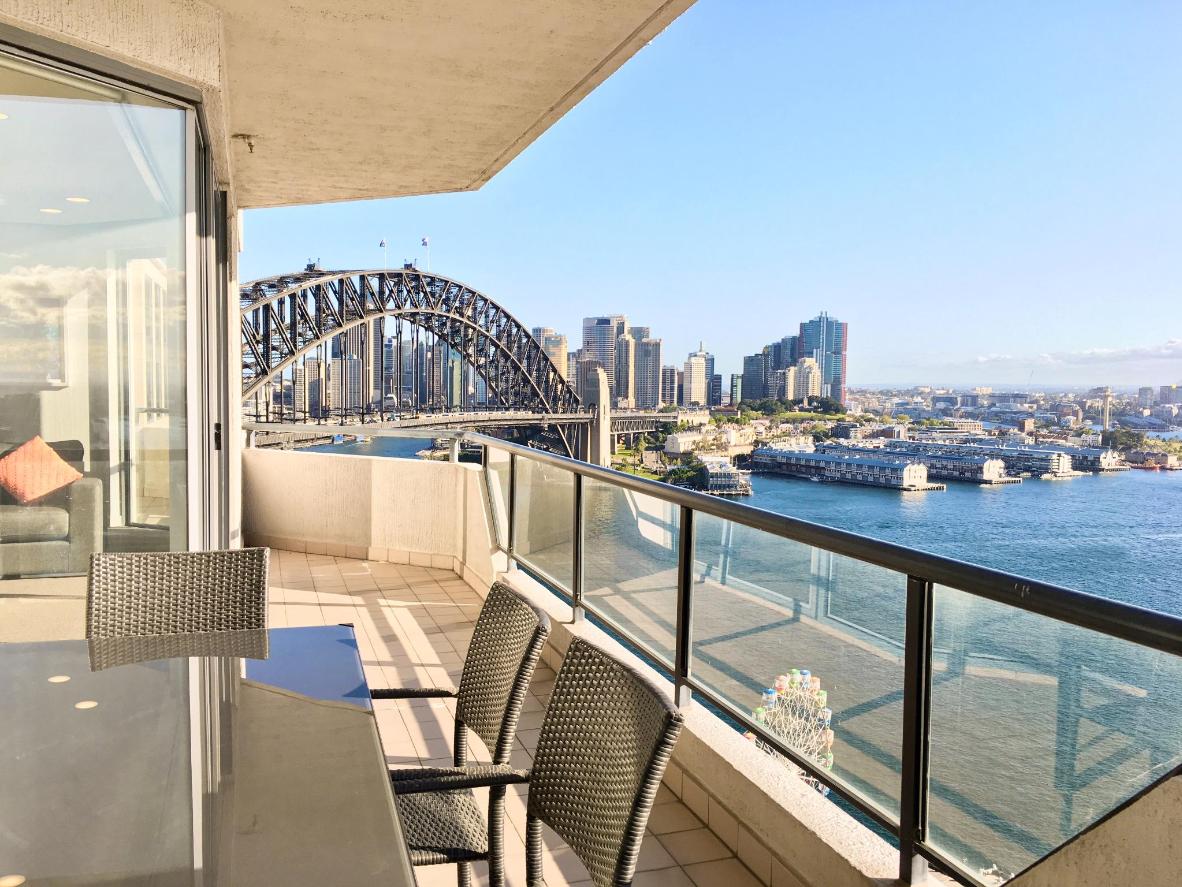 A harbourside apartment, Sydney, New South Wales
For those who want a taste of city life Down Under, a stay beside Sydney's spectacular harbour is a great place to start. At Milson Serviced Apartments, some apartments have sweeping views of the Harbour Bridge, Lavender Bay and the city's stunning skyline. You'll also be in close proximity to many key sights, including the Opera House and the Royal Botanic Garden.
A historic shearer's quarters, Derwent Valley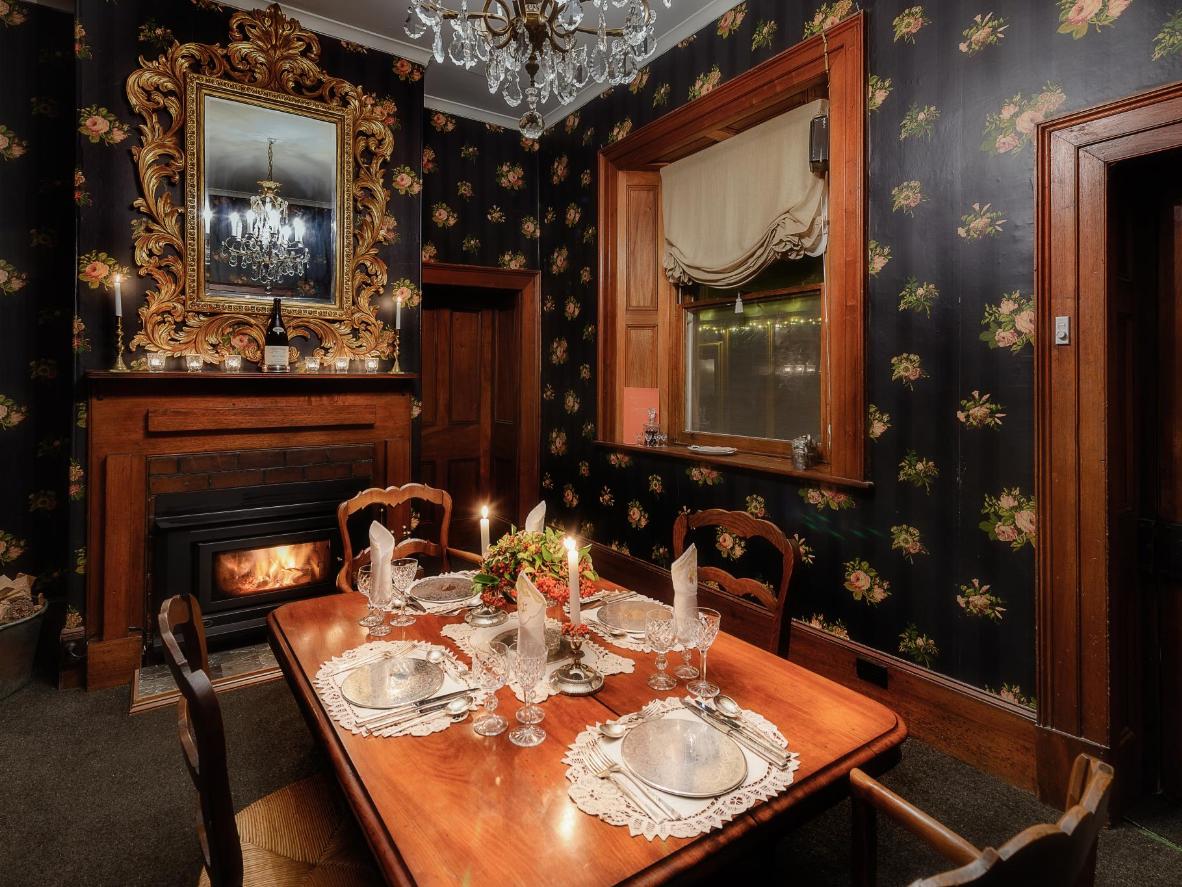 A historic shearer's quarters, Derwent Valley, Tasmania
One of Australia's most famous and historic paintings – 'Shearing the Rams' by Tom Roberts – depicts daily life in a timber shearing shed. The wool industry has been a huge economic and social force in Australia over the years, and guests can now stay within the confines of one of Tasmania's most historic homesteads. Just under an hour's drive from Hobart (the capital of Australia's scenic and stunning Tasmania island state), the Georgian Rathmore House and its Shearers' Quarters Rathmore boast a range of accommodation. From stylishly revamped and minimal self-catered rooms in the old shearer's quarters, to beautifully restored suites in the main homestead where you'll be served sumptuous meals, a stay here will give you a glorious glimpse into 19th-century rural Tasmania. Spend your days spotting platypus in the Dew Rivulet, going fishing for trout, and admiring the resident black swans, peacocks and wombats. And while away your afternoons and evenings sipping a cup of tea on your terrace, or local wines and toasting marshmallows on the campfire.
A historic hotel, Melbourne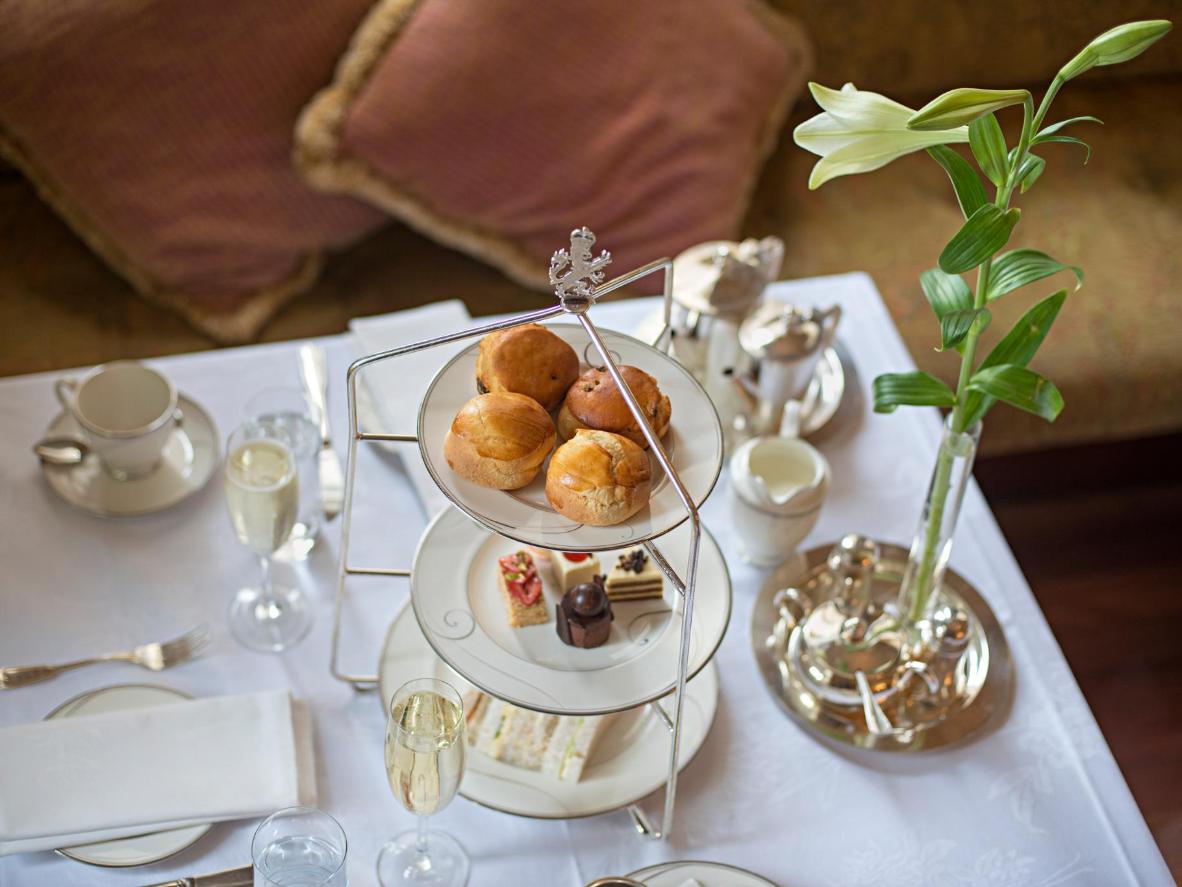 A historic hotel, Melbourne, Victoria
Australia has its fair share of fascinating historic hotels – from a Frank Lloyd-Wright-style building in Canberra that's been the site of much political skulduggery over the years, to a 19th-century quarantine station that's now a working hotel (with ghost tours available). But it's afternoon tea at the grandiose Hotel Windsor that will most impress history-lovers. It's the oldest hotel in Australia, was the place where the Constitution of Australia was drafted in 1898, and has hosted guests including Sir Laurence Olivier and Vivien Leigh. Admire the Renaissance Revival facade that makes it a Melbourne landmark, still proudly standing opposite the Gold Rush-era Parliament House and Treasury. Then step inside and behold its burgundy carpeted-, antique-filled lobby, to be met with a level of tradition and grace that brings to life the hotel's grand Victorian history. And if a stay here feels a little too extravagant, there's always the renowned afternoon tea with classical music and opulent floral arrangements in the 1920s dining room.
A remote Outback station, Adelaide River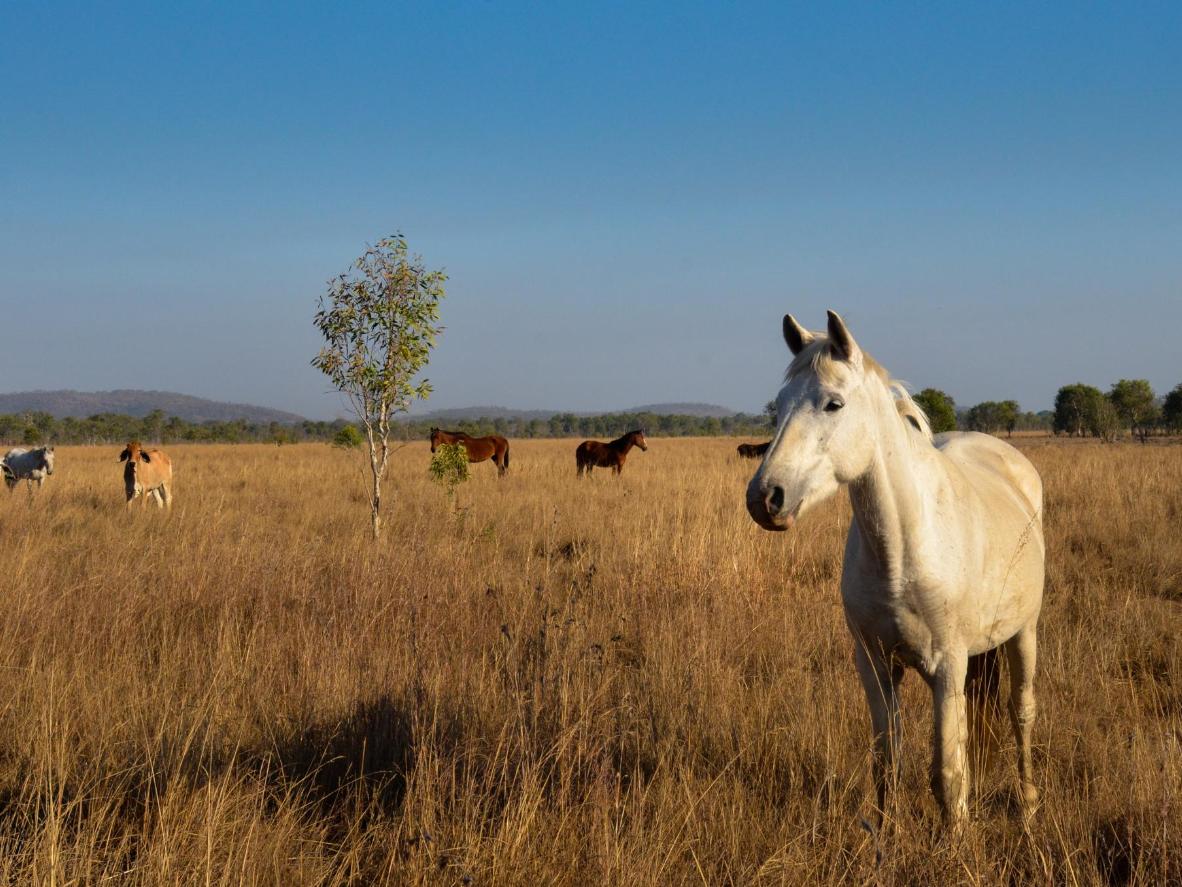 A remote Outback station, Adelaide River, Northern Territory
To explore the Outback and enjoy as close to an authentic Aussie station experience as possible, the historic Mt Bundy Station is a great bet. Located on the banks of the Adelaide River, room types range from glamping to homestead suites and self-contained cottages. Guests get to see the station's resident livestock, wild wallabies, frogs and maybe the odd crocodile peppering the landscape. It's a rustic experience, with outdoor bathroom amenities that add to the authentic nature of the stay. But you'll also get plenty of creature comforts like the property's Outback Bar and Pizza nights, and luxe perks like the outdoor pool with a splendid panoramic view across the fields.
A secluded mountain lodge, Woodbridge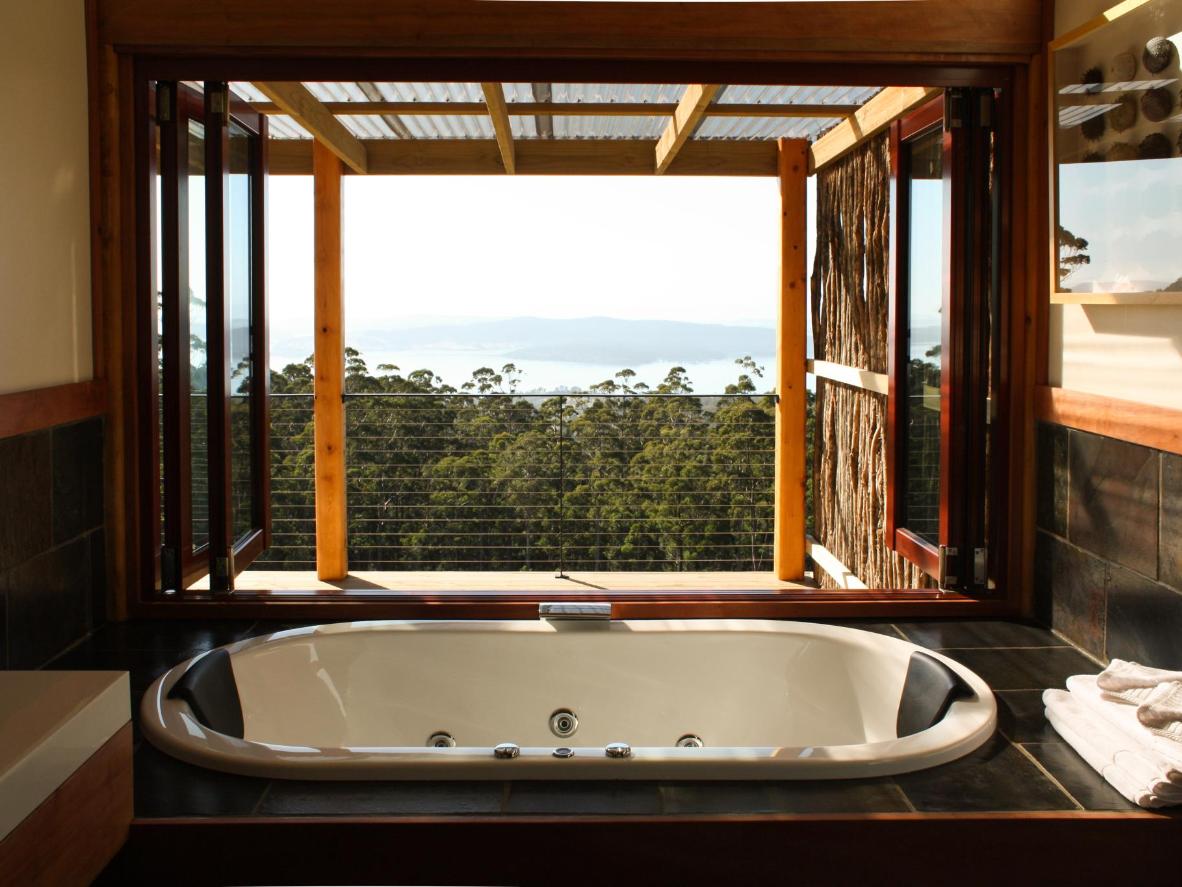 A secluded mountain lodge, Woodbridge, Tasmania
Nestled high up in the hills of Tasmania, Woodbridge Hill Hideaway is a mountain lodge retreat that gazes out onto Bruny Island's Great Bay and the native forests below. Each private bungalow features a bathtub overlooking the gum trees and a beautiful balcony. Enjoy a peaceful morning soaking in the tub while watching the sunrise before tucking into the lodge's exemplary bacon and eggs breakfast. Days can be spent exploring Tasmania's ancient forests, wild swimming and enjoying barbecue dinners in summer. Or in winter, take a dip in the lodge's heated swimming pool before cosying up by your bungalow's private fireplace.