Disneyland® Paris is always a good idea, especially when Disneyland® Paris is celebrating 30 magical years of bringing fantasies to life. It really is a small world after all, with Paris not too far from this land of heroic princesses, crafty villains and edge-of-your-seat experiences – and we're not talking about driving in Paris. So swap your berets for mouse ears as we share five reasons to be a guest at Disneyland® Paris this year.
Disneyland® Paris celebrates its 30th Anniversary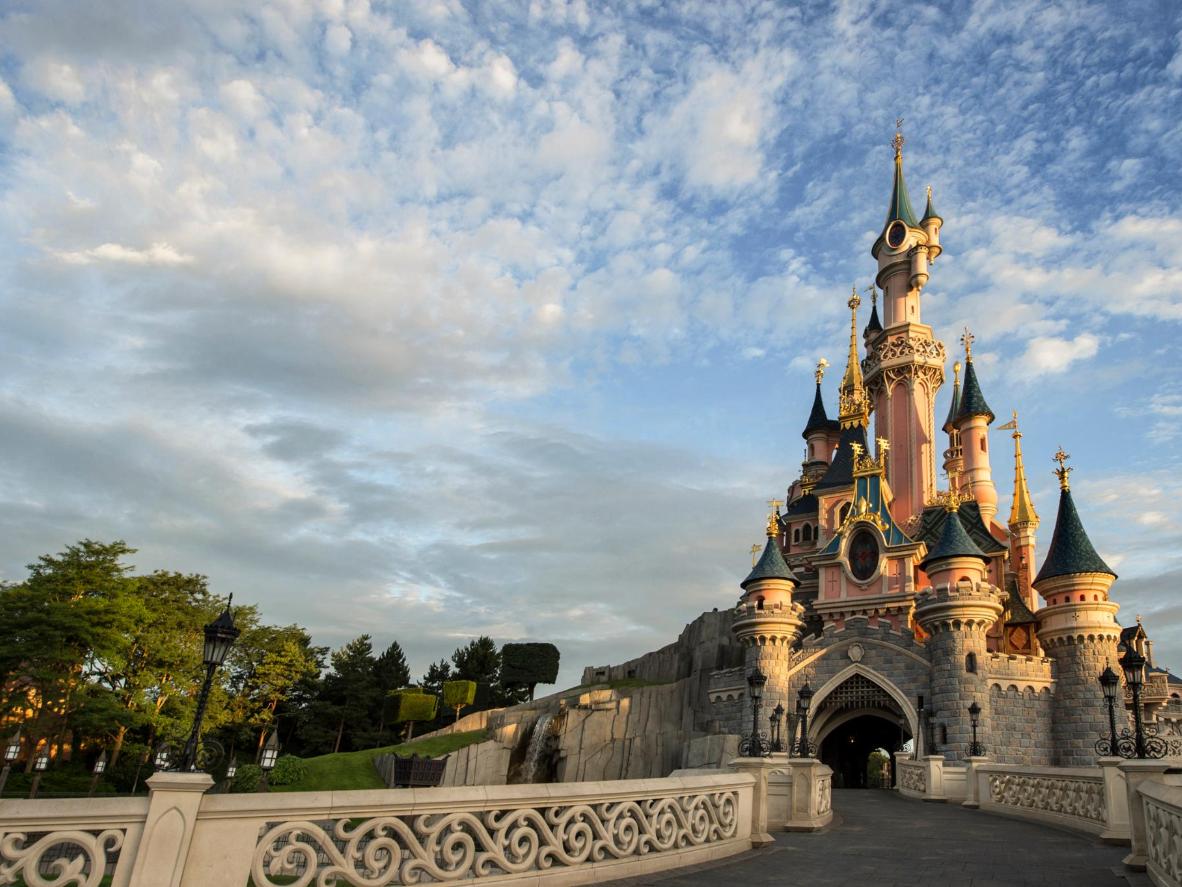 Throughout 2022 Disneyland® Paris celebrates its 30th Anniversary
Three decades of creating unforgettable memories for more than 375 million visitors is no small feat. That's why the park is putting on a show like no other to celebrate its anniversary this year-long. The repertoire will feature new stage performances, special merchandise, and the first aerial drone show ever to be performed inside a Disney Theme Park. Such as a sculpture garden paying homage to 30 of the most beloved Disney and Pixar characters, will have you wandering nose-first through the Disneyland® Park, following the scent of seasonal blooms and adventure. From Frontierland to Fantasyland and everything in between, Disneyland Paris promises to be steeped in a dazzling aura you won't want to miss.
There's a spectacular parade
Disneyland Paris is famed for its spectacular parade that dance down the Main Street U.S.A® daily. The Parade is a year-round attraction here, and visitors can witness the park light up in multi-sensory performances including vibrant costumes and foot-tapping tunes. This year's highlight is Disney Stars on Parade, which sees the most colourful Disney stories come to life in a sensational array of gravity-defying floats.. Some parades and shows can run late into the night, especially for little ones. Rest afterwards in the Disney Newport Bay Club or Disney Hotel New York - The Art of Marvel to continue the magical experience.
The Avengers have assembled
If you tire of swashbuckling pirates and white-knuckle rides, you can find yourself immersed in the heroic action of the Marvel Universe in the snap of a finger. Located in Walt Disney Studios® Park – which is available with your Disneyland Paris pass – The Avengers Campus will open on 20 July 2022. It's based on some of the world's most renowned comics and puts you right in the heart of Avenger-level action. Meet and greet characters that left an indelible impression on pop culture, such as Iron Man, Spider-Man or Black Widow – to name a few. The full scale of attractions at Disneyland's Avengers Campus is still under wraps, but once assembled and unveiled, it's sure to take pride of place at the Walt Disney Studios® Park.
It's Paris's enchanted backyard
Getting to the happiest place on earth thankfully doesn't involve casting a spell, wishing upon a star or any other impossible passage. Found just 45 kilometres from Paris, you can get here via car, bus, train and even plane. Both Roissy/Charles-de-Gaulle and Orly airports are only 45 minutes away via the Magical Shuttle airport transfer.
Disneyland Paris offers shuttle transfer from Paris too, but getting there independently is easy via a rental car. A train from central Paris takes 35 minutes and there are numerous accommodation options in the surrounding area if you don't feel like legging it back to Paris for the night. There are also restaurants and cafés to refuel at in between park visits if you bought a multi-day pass.
Accessibility is at the heart of fun
Disneyland Paris welcomes over a hundred thousand guests with disabilities each year. It has held the Tourism & Handicap label, created by the French Ministry of Culture, since July 2004 in recognition of going above and beyond French accessibility requirements. The resort can be fully explored by visitors with mobility issues – there's even a special accessibility map available for download.
If you have an official document proving a disability or long-term chronic disease, you can request a Priority Card or Easy Access Card for certain activities and services. This gives you and an accompanying person 25% off your entry ticket. Many rides have also been adapted for mobility-impaired thrillseekers, and the restaurants, restrooms and shops are all wheelchair-friendly.
Copyright - ©Disney/Pixar © 2022 MARVEL. © & TM 2022 Lucasfilm Ltd. L-D-2019-335, L-R-2022-678, 681, 684, 686, 689, 695, 696, 700, 702, 707, 712, 725, 730, 731 and 4484